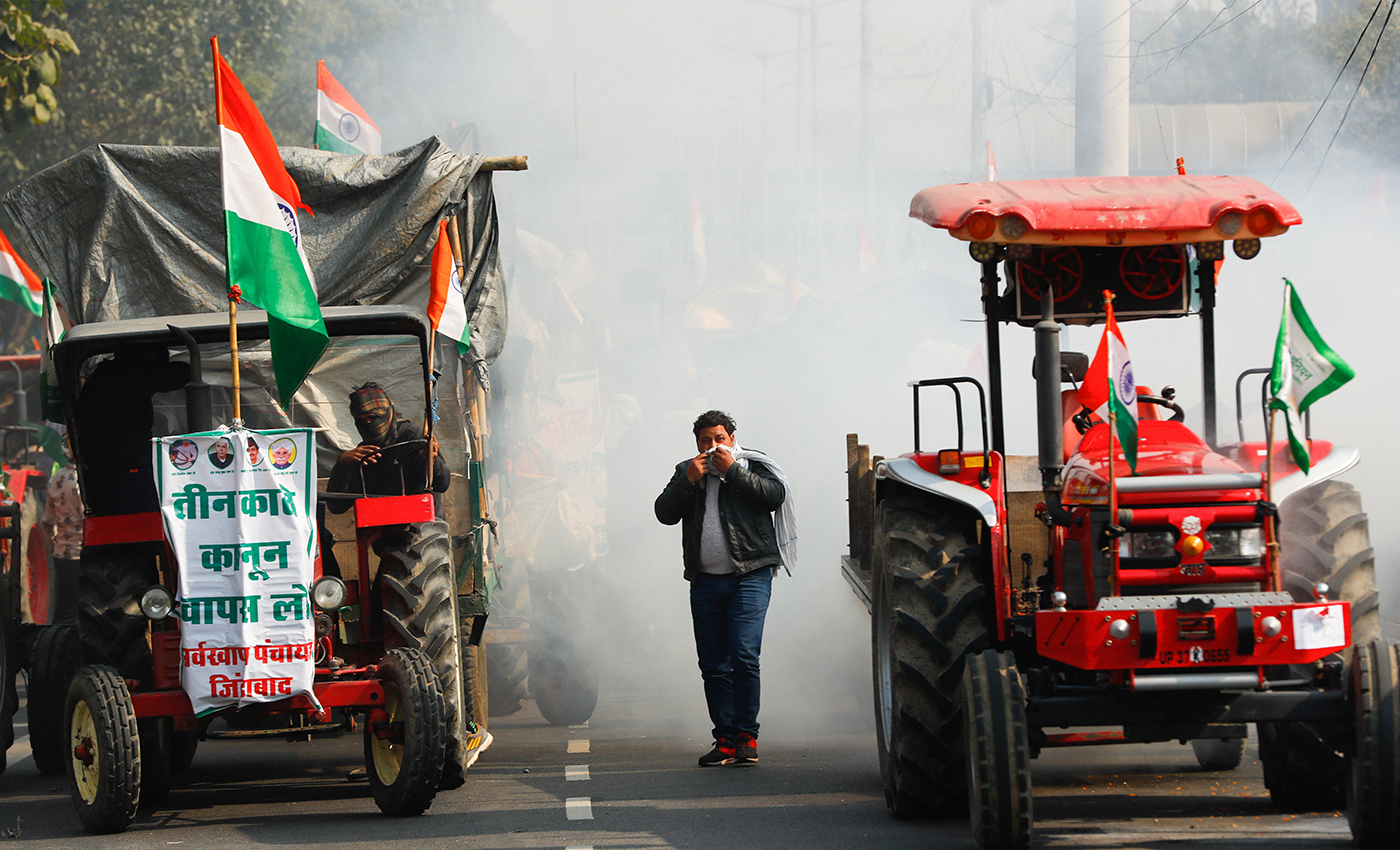 Delhi police have registered almost 25 FIRs and booked 37 farmer leaders related to Republic day's tractor rally violence.
On January 28, 2021, Delhi police filed FIRs at Samaypur Badli police station against 37 farmer leaders for violence, which occurred on January 26 at the tractor rally in Delhi. Almost 25 FIRs have been filed against the farmer leaders, including Bharatiya Kisan Union (BKU) spokesperson Rakesh Tikait, Swaraj India president Yogendra Yadav, and social activist Medha Patkar. The police alleged that the protestors violated COVID-19 restrictions and the conditions pre-decided for the tractor rally. Moreover, around 394 police officers got injured during the rally violence. In connection to the violence, almost nineteen other people were arrested by the police, and over 25 criminal cases have been registered.
Delhi police commissioner SN Srivastava stated that no culprit would be spared. The police are using a facial recognition system and CCTV footage to identify the accused. He added that some farmer leaders made speeches provoking farmers' during the rally, which led to the violence.