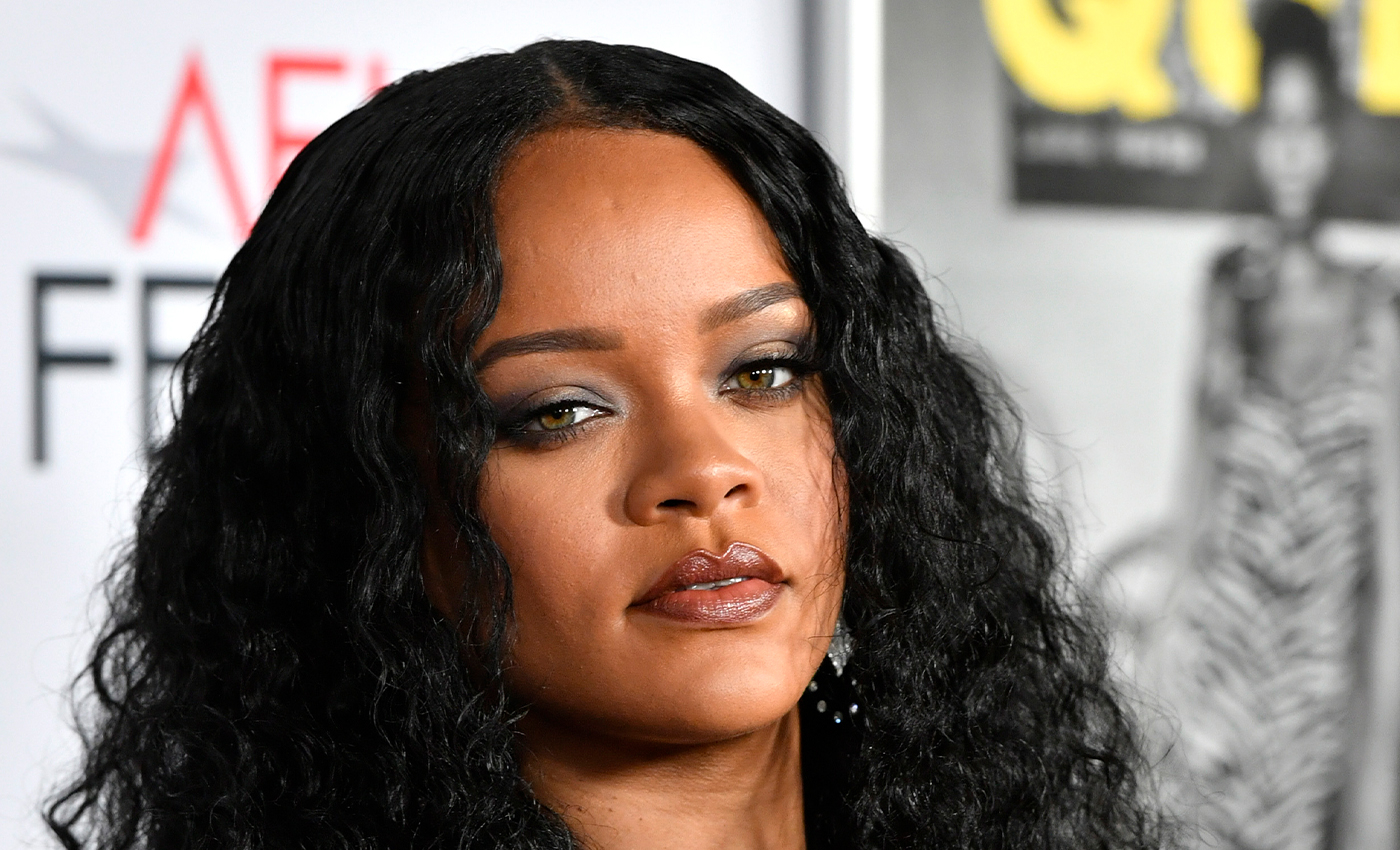 There is no evidence to indicate that Rihanna was paid $2.5 million by Skyrocket PR or by any other agency or firm for her tweet on farmers' protests.
On February 2, popstar Rihanna tweeted the link of a CNN article on the Indian government blocking internet access at the site of the farmers' protests. "why aren't we talking about this?! #FarmersProtest," the tweet said.
Her expression of solidarity triggered a controversy, with many Indian users condemning her and wildly speculating about her motive to tweet about India's farmers' protests.
On February 4, ThePrint reported that the Poetic Justice Foundation (PJF), a Canadian organization, had mobilized support for a campaign to allegedly 'defame India'. The report citing unnamed sources in the 'security establishment' claimed that Poetic Justice Foundation had created the toolkit that Swedish climate activist Greta Thunberg had tweeted and then deleted to express solidarity with the farmers' protests in India and that it was also involved in paying Rihanna to tweet in support of farmers.
"The people that are on the radar of Indian agencies include Mo Dhaliwal, founder of the PJF and director of a PR firm named Skyrocket, Marina Patterson, who worked as a relationship manager with PR firms, Anita Lal, director of the Canada-based World Sikh Organisation, and co-founder of PJF, and Canadian parliamentarian Jagmeet Singh. According to sources, it was Skyrocket that allegedly paid $2.5 million to popstar Rihanna to tweet in support of the farmers' protest in India," it said.
On February 4, the Cyber Cell unit of the Delhi Police lodged an FIR under section 124A (Sedition), 153 (Wantonly giving provocation with intent to cause riot), 153A (Promoting enmity between different groups), and 120B (criminal conspiracy) against unknown persons citing Thunberg's toolkit for mobilizing the protests. Special CP (Crime Branch) Praveer Ranjan said a preliminary inquiry showed the toolkit seems to have been created by PJF, which he alleged was a pro-Khalistani organization. "We have not named anybody in the FIR. It's only against the creators of the toolkit, and Delhi Police will be investigating that," said Ranjan. The Delhi Police is still investigating whether the organization had created the toolkit that Thunberg tweeted.
On February 6, the Poetic Justice Foundation told The Print that it was not involved in coordinating any protest activities occurring within India or that the organization had any monetary association with singer Rihanna. "Poetic Justice Foundation did not coordinate Rihanna, Greta Thunberg, or any number of specific celebrities to tweet about the #FarmersProtest. We didn't pay anyone to tweet — and certainly didn't pay anyone $2.5m to do so," read the statement, signed by its founder Mo Dhaliwal and Anita Lal, director of the Canada-based World Sikh Organisation, and co-founder of PJF.
"Up to India's Republic Day, January 26, 2021, and beyond — whether at Red Fort in Delhi or elsewhere in the country — we were not involved in directing or fomenting any protest activity of any sort within India," it added.
Dhaliwal, though, is known to have been a pro-Khalistan sympathizer. In a Facebook post dated September 17, 2020, Dhaliwal had stated, "I am a Khalistani. You might not know this about me. Why? Because Khalistan is an idea. Khalistan is a living, breathing movement. A movement towards an independent Punjab, rooted in the Anandpur Sahib Resolution — a beautifully progressive and optimistic doctrine for a self-governing state if there ever was one." The post was accompanied with a link urging people to sign a petition against Ottawa-based public policy think-tank Macdonald-Laurier Institute to publish a report titled 'Khalistan: A Project of Pakistan'.
However, there is no evidence to suggest that Rihanna was paid to tweet in support of the farmers' protests in India. It is important to remember that The Print's report that unleashed claims about Rihanna being paid does not name a single source and the news portal published another report two days later to state that Skyrocket had denied paying Rihanna for the tweet. Also, Rihanna has frequently expressed her opinion on various social and political issues - for instance, she recently tweeted about the military coup in Myanmar. It is not rare for celebrities to be politically engaged and tweet about causes they support in foreign countries.
Reference links
Twitter
Logically
Twitter