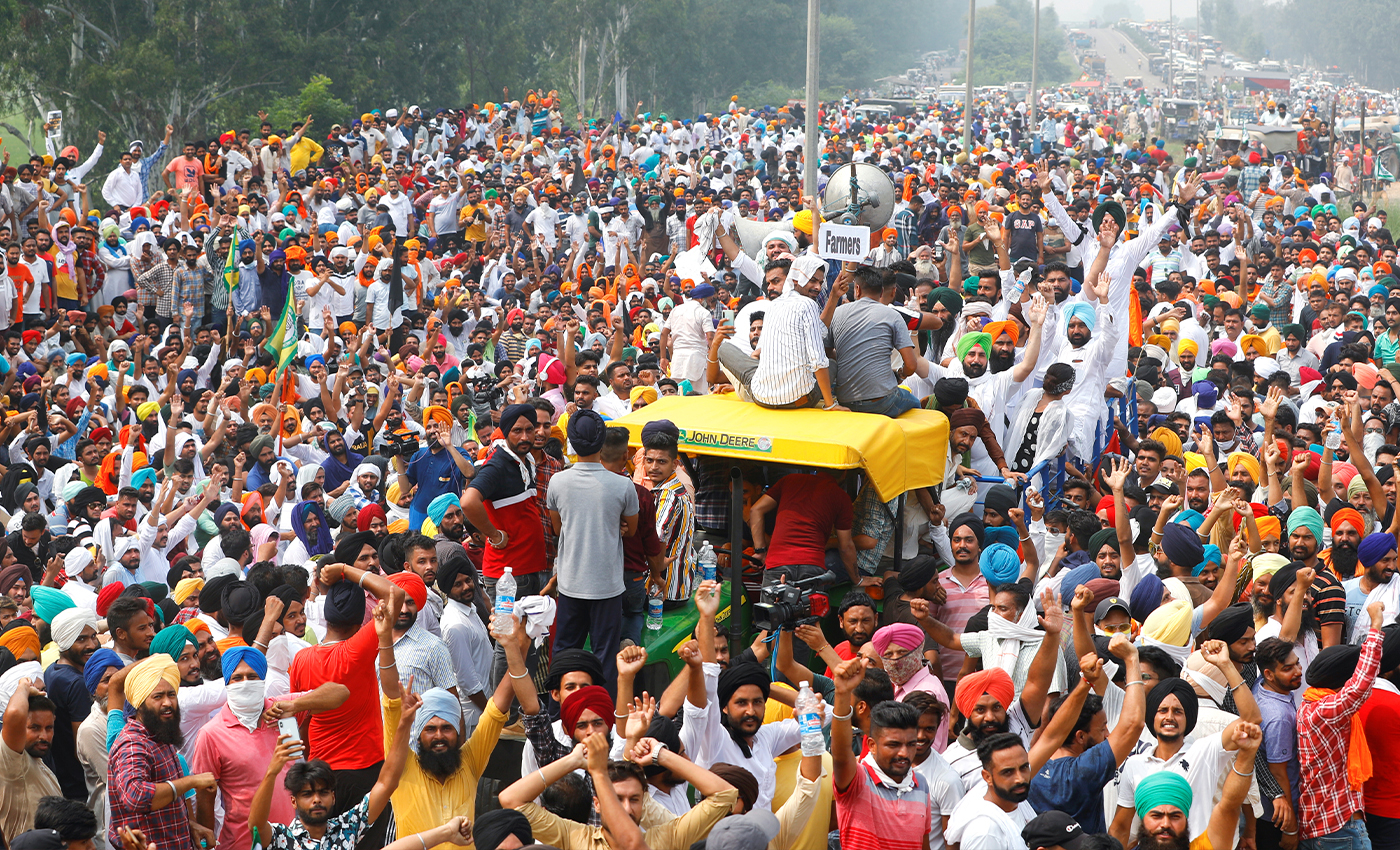 Although Samyukt Kisan Morcha claims that 204 people have lost their lives in the protest so far, the number cannot be verified.
Farmers in India have been protesting against the three farm bills since Nov. 2020. Several rounds of talks between the government and farmer's union have rendered no results so far. The government has agreed to put the laws on hold for 12-18 months, but the farmer's union wants the laws to the repealed. Thousands of farmers have camped Delhi's border facing the cold and rain.
Samyukta Kisan Morcha's (SKM) senior leader Darshan Pal on February 6, said that they are ready to resume talks with the government but with a new proposal. In a press conference at the Singhu border, Pal said, "We are ready to talk. The ball is in the government's court. We clearly told them that their last proposal was not acceptable to us. Now, they should come up with a new proposal." Pal also said that farmers have been protesting for many months now, "and many farmers have been martyred." SKM claimed that 204 agitators had lost their lives in the protest so far, according to the "information compiled so far."
According to an article by Scroll.in from February 3, "As many as 70 of them have reportedly died, several of them due to biting cold weather as they camp out in the open in their tractors and trailors. Some of them died in separate road accidents as they traveled from different states to participate in the protests. At least three died by suicide, "to express anger and pain against the government's injustice".
Although SKM claims that 204 people lost their lives, we are not able to corroborate this figure. Therefore, the claim is unverifiable.
Reference links
The New Indian Express
Firstpost
Scroll.in