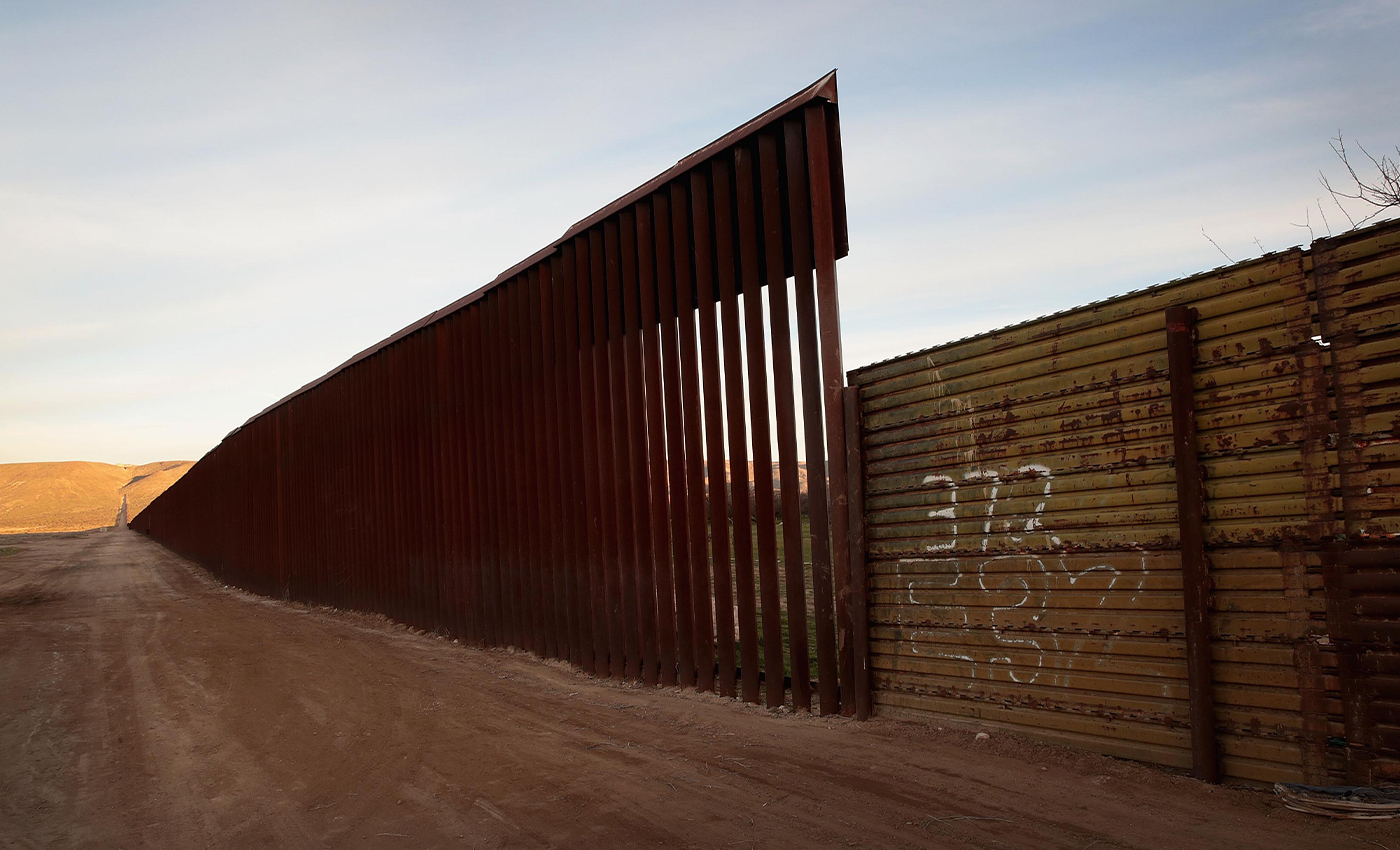 President Joe Biden signed an executive order pausing the wall's construction on the southern border of the U.S.
President Joe Biden signed an executive order pausing the wall's construction on the southern border of the U.S.Former President Donald Trump had signed executive order 13767 on January 25, 2017, which directed a border wall to be built along the Mexico–United States border.
Fulfilling one of his most prominent promises, on January 20, 2021, President Joe Biden passed an executive order to halt the southern wall's construction. The order directed private contractors to stop work "as soon as possible but in no case later than seven days," noted the Washington Post, and Biden will launch a "full assessment of the project to determine whether its funding sources are legal and whether they can be allocated elsewhere." "It shall be the policy of my administration that no more American taxpayer dollars be diverted to construct a border wall," Biden's proclamation states. "I am also directing a careful review of all resources appropriated or redirected to construct a southern border wall." The proclamation also rescinded the national emergency declaration used by Trump to divert about $10 billion from Defense Department accounts toward the barrier. It was one of the costliest federal infrastructure projects in U.S. history. The proclamation also directed federal agencies to come up with a plan within 60 days to redirect border wall funds.
Biden's decision was welcomed by Mexican President Andrés Manuel López Obrador.
The Independent noted that "It remains unclear whether the halt to construction of the wall can be permanent without passing legislation through Congress, which had approved its funds." In 2018, Congress had appropriated funds enough to pay for 298 miles of barrier, and so far only about 71 miles of which have been completed.
The stop-work order was lauded by opponents of the project, including environmental activists, landowners, and officials in border communities, noted WaPo. "The president's quick action on this executive order is an important step toward repairing the senseless destruction and xenophobia that have shattered the borderlands for four years," said Laiken Jordahl, an environmental activist with Arizona's Center for Biological Diversity who has led the opposition to the project. "Contracts must be canceled, and not another foot of wall should be built through these beautiful wild places," Jordahl said.
Reference links
The White House
The Independent
Washington Post