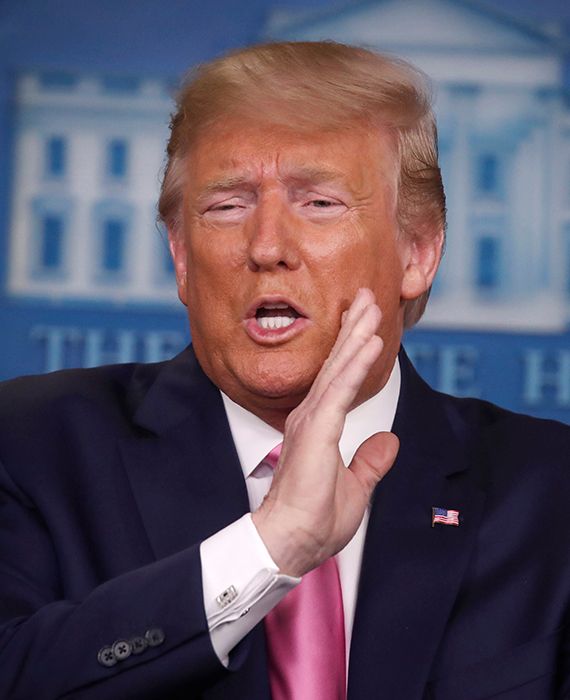 Unfortunately, it is not possible to accurately verify this claim as this is an opinion-based statement.
Unfortunately, it is not possible to accurately verify this claim as this is an opinion-based statement.On 7 April 2020, Donald Trump had said that he would be surprised if India did not allow the export of hydroxychloroquine tablets to the United States and added he spoke to Narendra Modi and he would appreciate if the drug is supplied, otherwise there may be retaliation.
Before this, the Government of India on 25 March 2020, in ensuring the sufficient availability of the antimalarial drug hydroxychloroquine, had banned its export and formulations made from it in the wake of COVID-19 outbreak.
The Government of India, Ministry of External Affairs (MEA) spokesperson on 7 April 2020, has said that the Director-General of Foreign Trade (DGFT) has lifted the ban on hydroxychloroquine due to the enormity of the COVID 19 pandemic. He further added India in maintaining strong solidarity and co-operation with the international community and also from the humanitarian aspect of the pandemic, it allows the export of hydroxychloroquine(HCQ) in appropriate quantities to all our neighbouring countries who are dependent on our capabilities.
The Directorate General of Foreign Trade (DGFT) said in a notification on 6 April 2020, that it had removed restrictions on exports of medicines made from Paracetamol amid the outbreak of COVID-19. The government removed the export restrictions on 24 active pharmaceutical ingredients and formulations excluding Paracetamol. This temporary removal of the export ban had come a day before the U.S President Trump had threatened retaliation if India did not respect their request for hydroxychloroquine.
However, India never hit back hard at Trump's threats for retaliation. The U.S President has been promoting hydroxychloroquine's potential and terming it a gamechanger in the treatment of COVID-19. So, although particular treatments for COVID-19 are not yet available, drugs are being tested and clinical trials are commenced to yield results. However, the claim that hydroxychloroquine is a bogus miracle cure is just an opinion.
The COVID-19 pandemic has given rise to a lot of potentially dangerous misinformation. For reliable advice on COVID-19 including symptoms, prevention and available treatment, please refer to the World Health Organisation or your national healthcare authority.