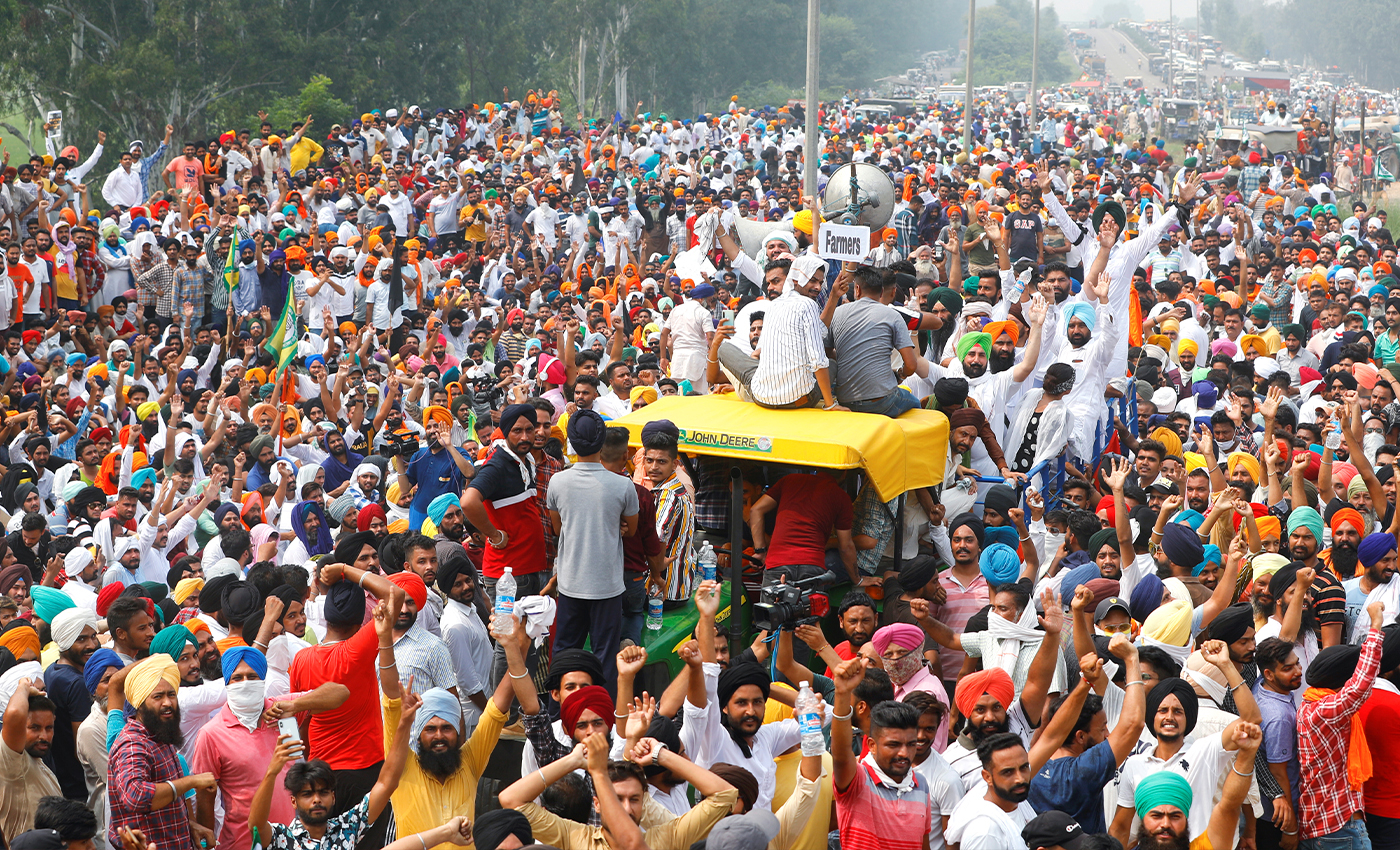 Narendra Singh Tomar had not mentioned any of the corporate leaders' names in the meeting held with farmer unions.
Farmers from Punjab, Haryana, and Uttar Pradesh had been protesting against the passage of three new farm bills. Farmer unions had expressed apprehension that such a move will leave them at the mercy of big corporates. The farmers had intensified their protest and had organized a Dilli Chalo movement demanding the government to repeal the law brought in. The government tried to address the issue and had called for a meeting with the representatives to discuss their demands. The protesting farmer union representatives met the central delegation consisting of ministers and Union Agriculture Minister Narendra Singh Tomar in Delhi to negotiate and end the agitation. Soon after the meeting, a video went viral on social media. Narendra Singh Tomar had accepted that the new farm bills were passed to please the big corporates like Ambani and Adani.
However, such statements were not recorded by any media houses in the meeting. India Today, which has claimed to have spoken with the farmers who attended the meeting, stated that the meeting had concluded with some reference to the corporates and traders. Still, the agriculture minister did not mention the names of Ambani and Adani during the meet.
Reference links
Twitter
India Today