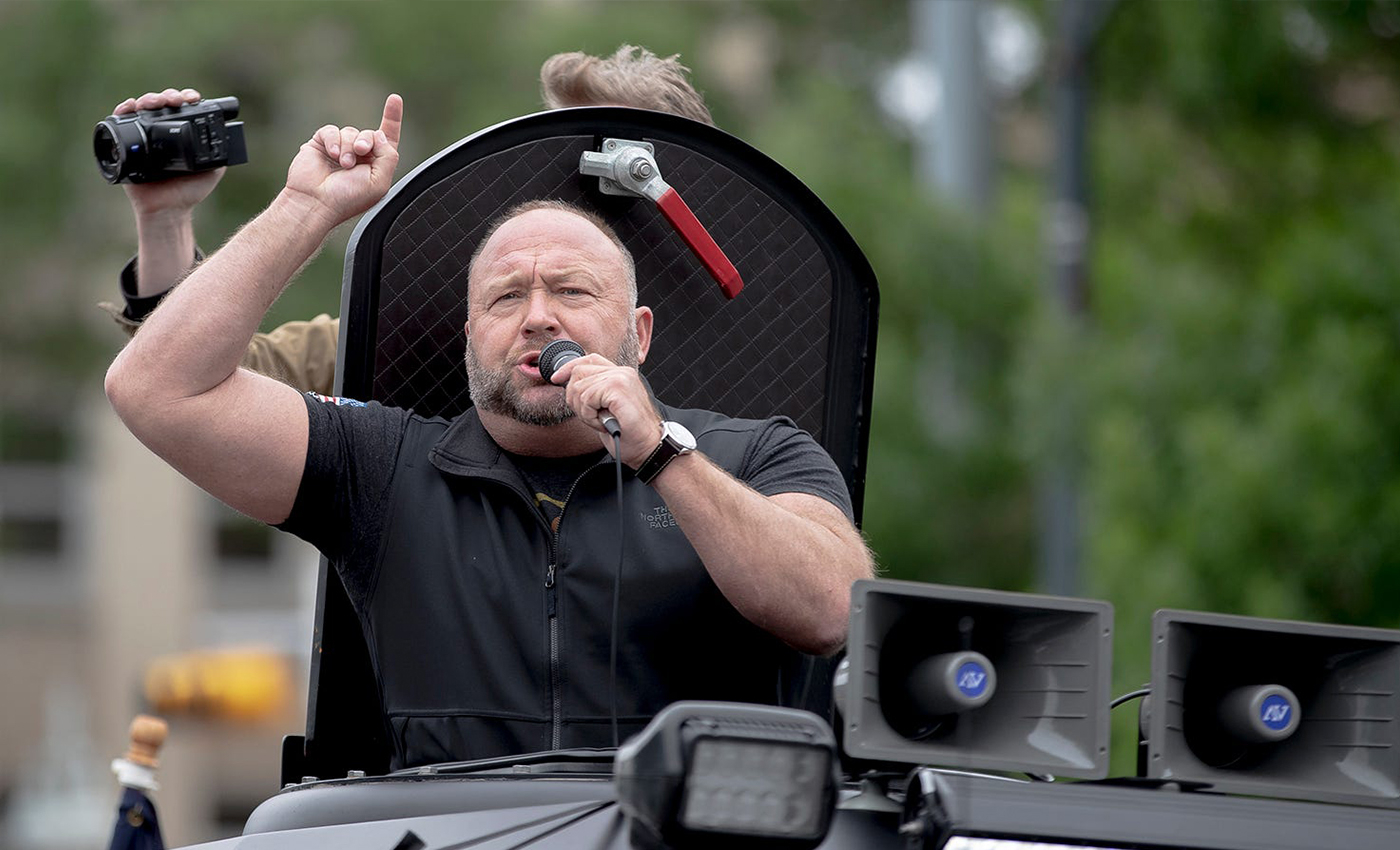 Alex Jones did not make a definitive statement about killing his neighbors. He has clarified that his comments were sarcastic.
Alex Jones is an American radio show host and conspiracy theorist. He has been banned on many social media platforms because of his vitriolic statements. He is known to spread deliberate lies and fake claims on his website InfoWars.
In a video clip from May 2020, he stated he would be willing to resort to cannibalism if a global food crisis emerged due to the lockdown measures imposed in response to the COVID-19 pandemic. He said he would kill his neighbors and cook them for his daughters and not let them starve. He even expanded on how he would kill and satisfy his family's hunger and claimed that he was being honest by expressing it. After his video went viral, Jones said that people had taken his words out of context and claimed they demonized him for a joke. He suggested that his words were intended to be in the literary spirit of Jonathan Swift's essay, A Modest Proposal, and he would not really eat his neighbors, but just the "globals." He reportedly said that his comments were merely satirical.
Reference links
Texas Monthly
Forbes