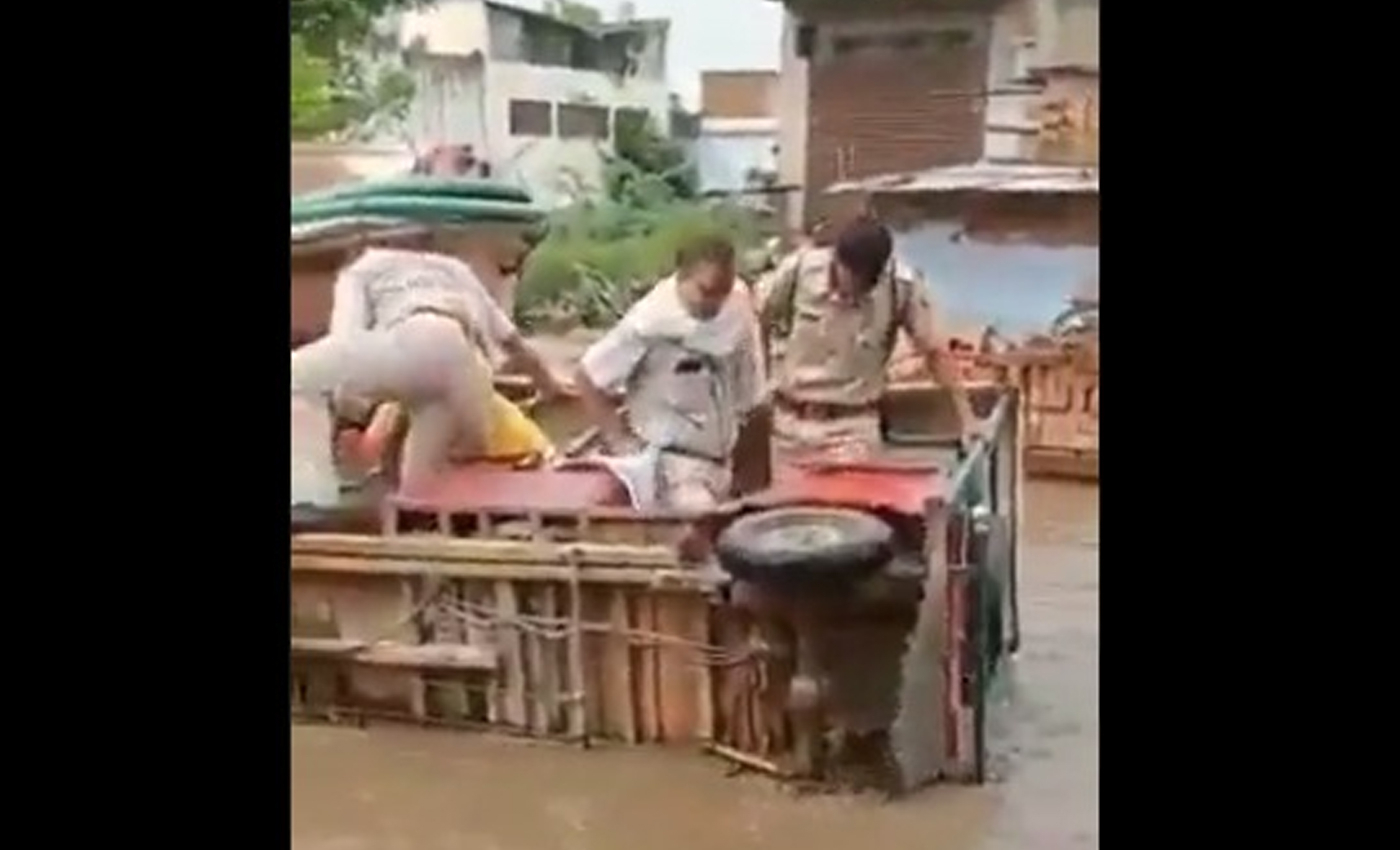 The viral video is from Rajasthan, not Uttar Pradesh.
A video of a group of police officers rescuing themselves from an overturned vehicle in a flooded street is making rounds on social media. The caption, along with the video, claims the footage is from Uttar Pradesh.
One of the Twitter users posted, "Uttar Pradesh police performing stents on U.P. CM Yogi Adityanath's roads of development" However, the claim is false.
Upon conducting a reverse image search using a screenshot of the viral video, we found an the same video on the YouTube channel of News18 Rajasthan, uploaded on September 30, 2021. The video's caption says, "In Dausa, a tempo full of police overturned in rain-filled water, no casualties." The same video was also published on Navabarat Times' YT channel on October 2, 2022, with the caption "E-Rickshaw carrying policemen overturned on the road filled with rainwater, Dausa." Dausa is a district in the Indian state of Rajasthan.
We also found a Tweet posted by a Twitter account called Uttar Pradesh Police Factcheck, dismissing the viral video. The tweet clarified that the video shows an incident in Rajasthan, not Uttar Pradesh.
Since it is clear that the incident happened in Rajasthan and not in Uttar Pradesh, we are marking this claim as false.
Reference links
Twitter
YouTube
YouTube