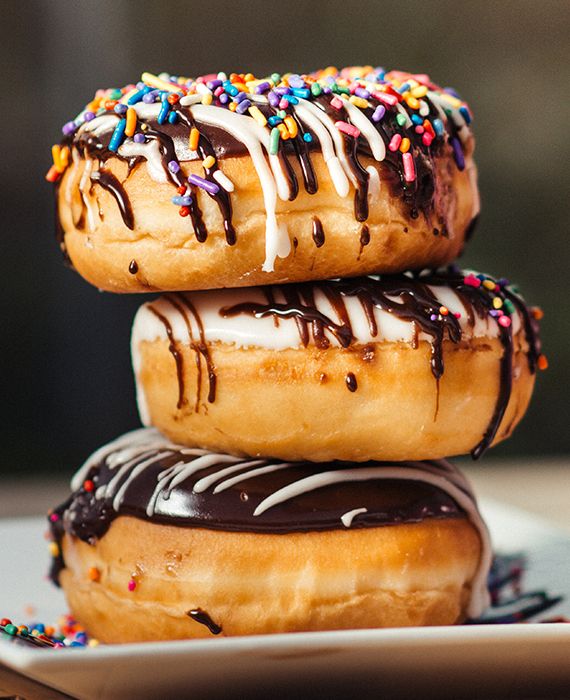 The world's most expensive donut was made by Krispy Kreme in the UK as a part of a 2014 Children'sTrust charity event.
The £1,000 donut created with a royalty of gilded leaves, a gold dusted Belgian chocolate flower, and edible diamonds, was created by Krispy Kreme. It unveiled the world's most expensive donut at Selfridges department store in the UK. The confection was created to mark National Donut Week — a fundraising effort benefiting the UK Children's Trust charity.
The donut took three days to assemble and included indulgent ingredients like a Dom Pérignon vintage 2002 champagne jelly with a raspberry and Chateau d'Yquem crème. Finished with a passion fruit glaze, the donut was gilded with edible 24K gold leaf and adorned with a hand made 23K gold dusted Belgian white chocolate lotus flower, blossoms, ivy, butterflies and edible diamonds.
Reference links
Luxury Insider
Servatii