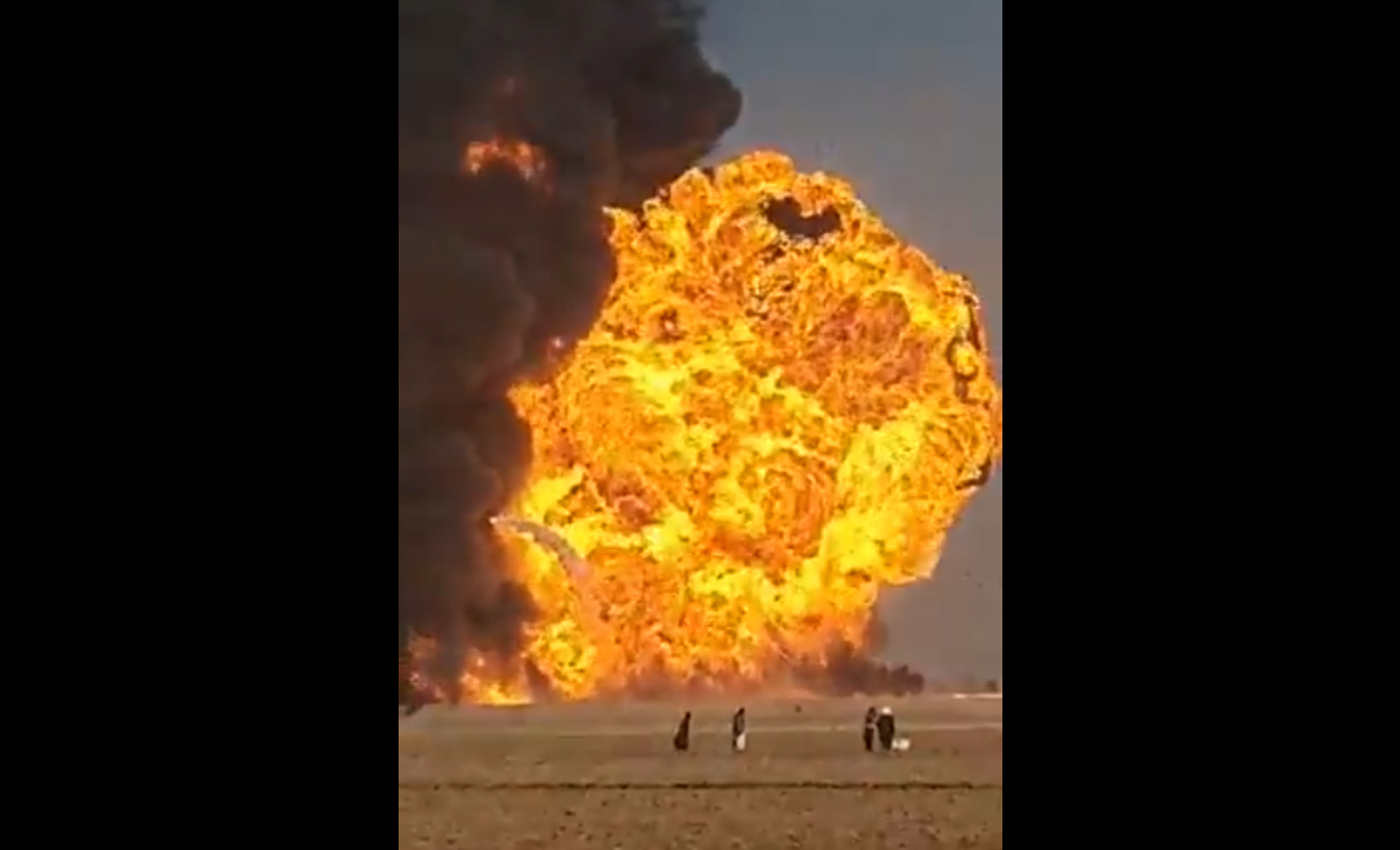 Video of fire caused by a fuel tank explosion in Afghanistan in 2021 was falsely shared as the recent Guddu Power Plant fire incident in Pakistan.
Context:
On July 13, 2022, a massive fire broke out in a power plant in Pakistan. Following the incident, many false and misleading posts went viral on social media. In one such post, Twitter user Saif Awan, who describes himself as a journalist, writer, analyst, and has a verified account (with the handle @saifullahawan40) on the microblogging website, claimed that "The Guddu Power Plant was set on fire, Pakistan suffered a loss of 15 billion". The description was originally written in Urdu and was translated by Google. The accompanying video shows a massive fire breaking out following a series of two explosions as a few people try to flee from the surrounding area.
However, the viral video is not from Pakistan. A fire did break out at the Guddu Power Plant in the Sindh province of Pakistan recently, but the viral video is of a fuel tanker explosion near the Afghanistan-Iran border that occurred in February 2021.
In fact:
A reverse image search of the video keyframes led us to a Twitter post by one Afghan journalist Bilal Sarwary. His post from February 13, 2021 shared the same viral video with the description: "AFG fuel tankers exploding. Investors losing their money in a matter of seconds. Financial tragedy on the Afghan-Iran border. No one knows what started the fire. No reports of casualties or fatalities at this stage."
The video posted by Sarwary was also shared in a report published by The Times of Israel. The report was taken from the news agency Associated Press and was published on February 14, 2021. The report mentioned that a fuel tanker exploded at the Islam Qala crossing in Afghanistan's western Herat province on the Iran border on February 13, 2021.
The original report from the Associated Press about the explosion in Afghanistan said that it led to a major fire that consumed 500 trucks carrying natural gas and fuel. Seven people were reportedly hurt in the incident.
The report further confirms that the video is not from a fire incident at Pakistan's Guddu Power Plant. According to The Express Tribune, a fire at the Guddu Power Plant in Pakistan had broken during the early hours of Eidul Azha (celebrated in the country from July 9 evening to July 10 evening) and had cost the exchequer a loss of 15 billion Pakistani rupees.
The verdict:
The viral video is from a fuel tanker explosion that led to a massive fire on the Afghan-Iran border in 2021 and is unrelated to Pakistan's Guddu Power Plant fire incident. Hence we have marked this claim as false.
Reference links
Twitter
The Times of Israel
AP NEWS