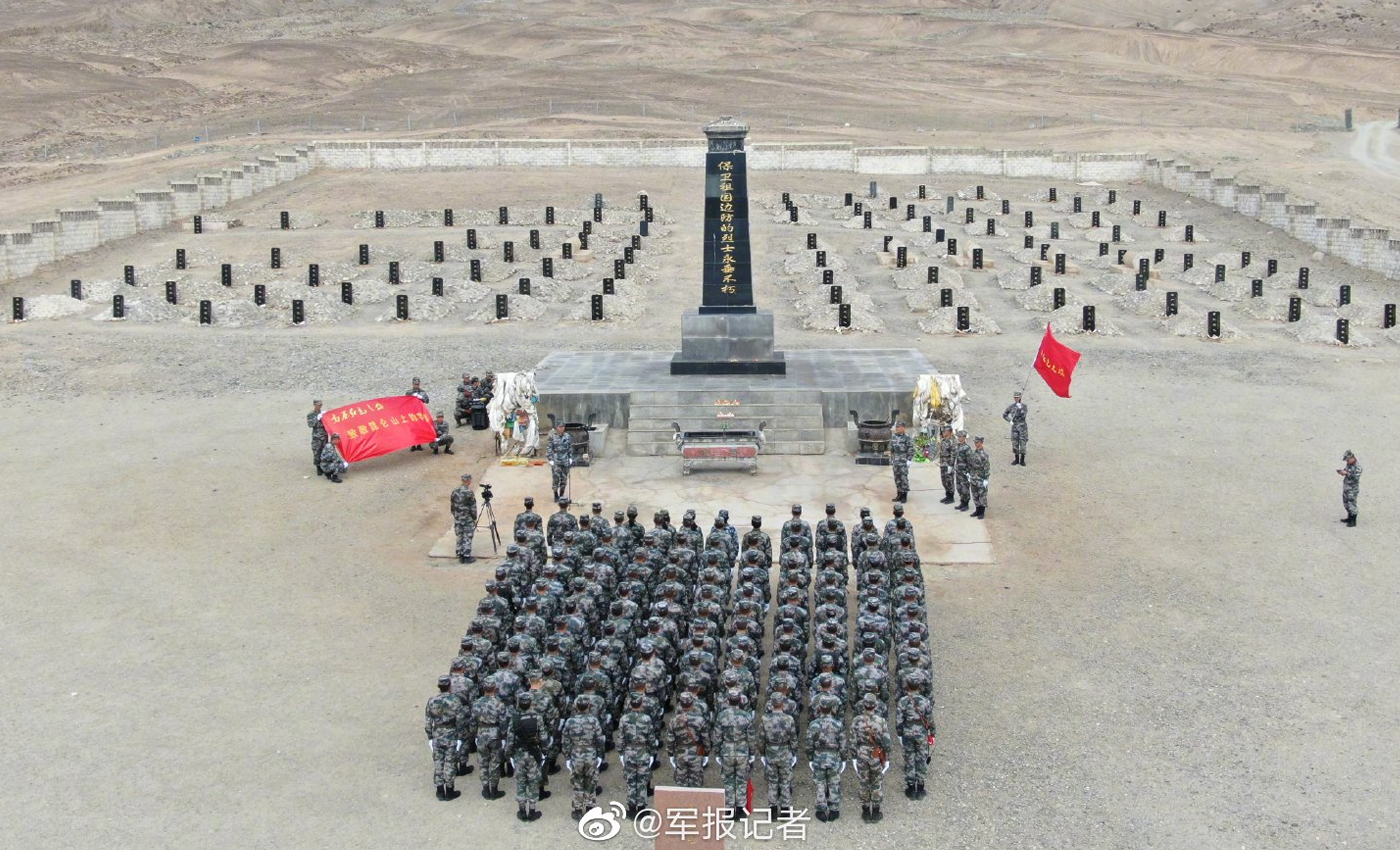 An old image of the Kangsiwa Martyrs Cemetery monument falsely shared as graves of Chinese soldiers killed in Galwan valley standoff.
A viral picture is circulating on social media claiming that to be the graves of Chinese soldiers killed in the Galwan valley clash.
Through our research, we found that a news article published by the official news network of the Chinese army- People Liberation Army Daily on April 03, 2019, uploaded the photograph of the Kangsiwa and it states that 107 Chinese soldiers who were sacrificed on duty and died of illness have been lying in Kangsiwa Martyrs Cemetery located near Xin-Tibet Line. Further, the Chinese Ministry of Defence document dated April 06, 2020, which has reported that 108 martyrs were buried in the Kangsiwa Martyrs Cemetery. Another Chinese news report published on August 27, 2020, also confirms the number of graves in the Kangsiwa Martyrs Cemetery. Thus between April 2019 to August 2020, one soldier's body has buried in that cemetery, so the number has increased from 107 to 108. Still, the time of cremation is unknown. The military face-off between Chinese and Indian troops in Galwan Valley happened during May-June 2020. Therefore, the viral picture falsely circulated as the graves of Chinese soldiers martyred in the Galwan valley clashes.
Reference links
China Mail
Ministry of Defence- China
China Story