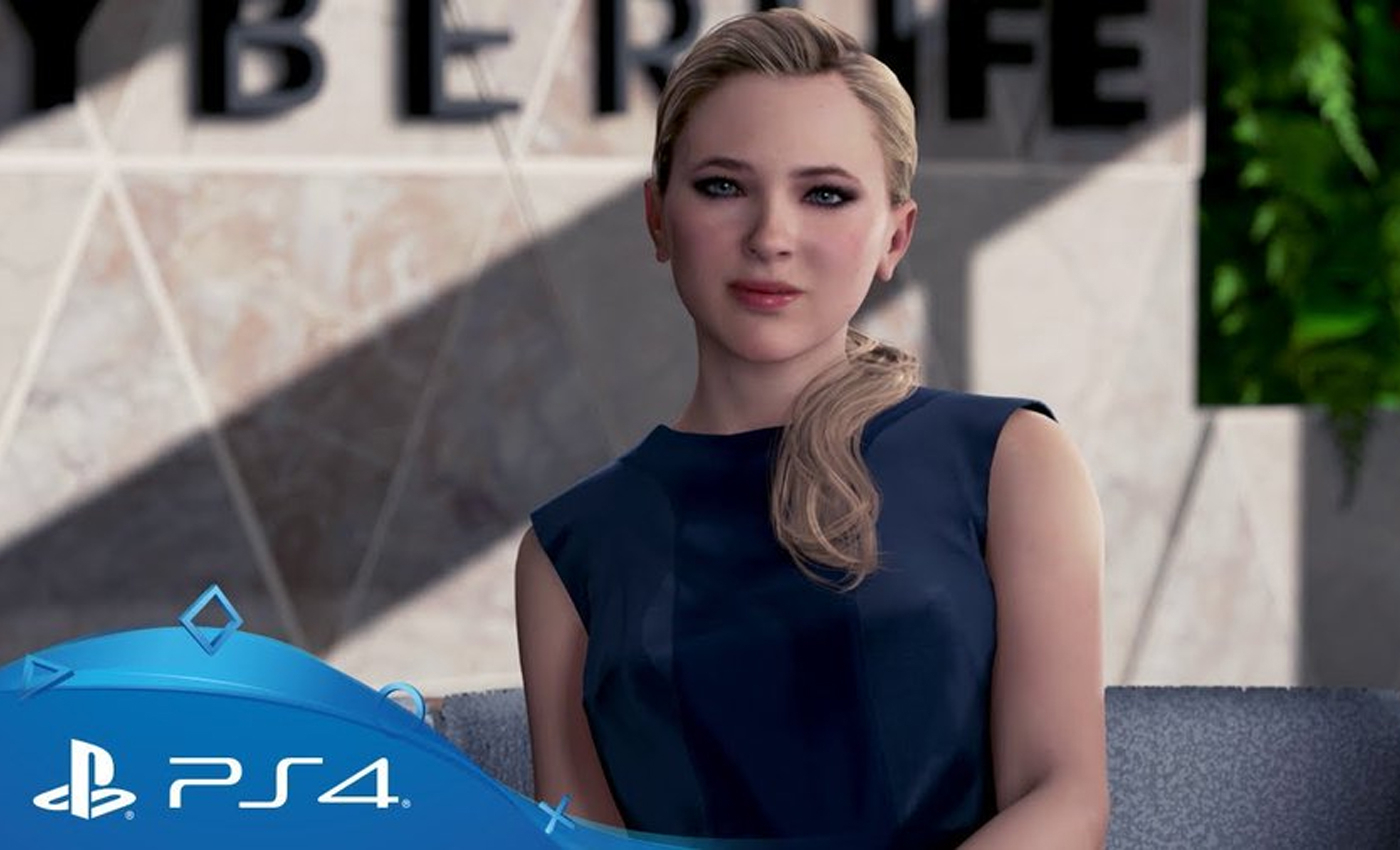 The female in the video is a menu character named Chloe from the video game "Detroit: Become Human," and not a Chinese-made artificial woman.
Context:
A video was shared on social media claiming that it depicts an artificial woman that was made in China being interviewed by a journalist after being launched in the Chinese market. In the video, the purported artificial woman greets the interviewer, introduces herself, and discusses its skills, while applauding those who built it. The video's caption reads, "Body Meat 100% Fanta Flesh Material Made With Silicone Parts. Works for 72 hours without interruption on a single charge. No soul/spirit." Over the past few months, several users have shared the same video on Facebook, claiming that an "artificial woman" named "Hoori" had just been launched in the market, and quoting its price. However, contrary to the assertions, we discovered it was a video game character.
In fact:
When trying to find where the video came from, a reverse image of the keyframes from the video search revealed a tweet from the official Detroit: Become Human's Twitter account. The tweet reads, ''Meet Chloe, the very first personal assistant android built by Cyberlife. In 2022, this model was also the first one to pass the Turing Test.'' The May 23, 2018 tweet and caption contain a link to a YouTube video where Chloe is interviewed and seen responding to questions from a KNC reporter. This is the same viral video that some online users have circulated with false captions. Contradictory to claims made on social media, the animated character's name is Chloe and not Hoori. She is neither made of silicon nor is she a product that can be purchased as a single piece; instead, she is a virtual assistant and an aspect of the game.
In the game Detroit: Become Human's home screen, Chloe is depicted as a hostess and assists the gamer at the beginning to optimize their gameplay and settings. After that, she continues to be on the main menu and periodically comments or asks about game prospects and progress. The video game was directed by David Cage, a French director, and writer, and developed by Quantic Dream. French actor Gabrielle Hersh portrayed Chloe, and Barbara Weber-Scaff provided her voice. The PS4 version of the game was released on May 25, 2018.
The verdict:
The video in question was from a pre-release trailer for the action-adventure game Detroit: Become Human, which was released on May 25, 2018. Hence, the claim that it shows Hoori, a silicon-based artificial woman built in China, available for sale in the Chinese market is false.