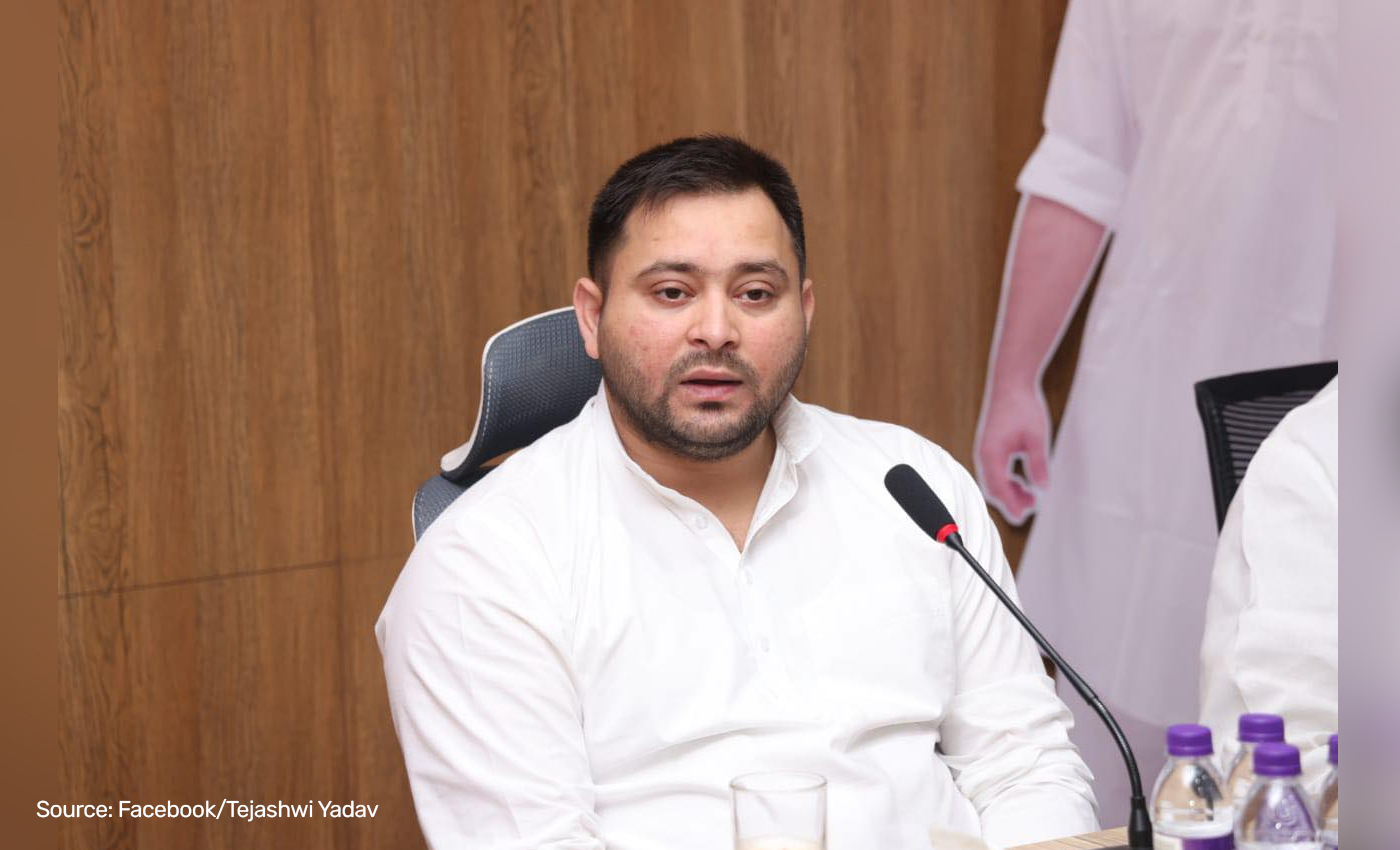 A clip from Yadav's full interview has been edited out and shared out of context. Yadav said the new government would deliver 10 lakh jobs as promised
Context:
The fallout of the JD(U)-BJP alliance in Bihar followed by Nitish Kumar's party joining hands with the Grand Alliance or Mahagathbandhan (RJD-Congress-Left alliance) to form the government all within a day's time has had the entire state on its toes. In light of such upheavals, several political leaders across parties have been taking potshots at each other. However, amidst all this political drama, some misinformation also seems to have made its way into the mix. A video of newly-appointed Bihar's Deputy Chief Minister and Rashtriya Janata Dal (RJD) leader Tejashwi Yadav allegedly clarifying that the promise of creating "10 lakh job opportunities" made by him before Assembly elections was to be fulfilled "after becoming the Chief Minister" has been shared by Union Minister and BJP MP Giriraj Singh. "Currently, I am only a Deputy Chief Minister." Singh shared the 21-second long video on August 11, 2022, and since then it has been retweeted over 7,000 times and has been liked more than 26,000 times. The video in question is taken from a longer interview Yadav gave to Hindi news channel Zee News.
In fact:
The complete interview has been shared by Zee News on YouTube. A journalist asks Yadav about his pre-poll promise of creating 10 lakh jobs for the youth of Bihar. In his answer, Yadav blamed the central government for "eating away all jobs and shutting down factories" and reiterated his duty towards the promise that the new government was bound to fulfill. He said, "I stand by my commitment. I said I would create 10 lakh jobs once I became the Chief Minister. I will only hold the position of Deputy Chief Minister in the present government. The CM (Nitish Kumar) has spoken to me about it and has directed authorities to create as many job opportunities as possible. The same will be done once the trust vote gets over. Nitish Kumar will fulfill my promise. It makes no difference. I will be happier if he fulfills my promise". According to Hindustan Times, in the run-up to the state elections in 2020, Yadav had promised to provide 10 lakh government jobs in the first cabinet meeting of his government if voted to power.
Quote-tweeting Giriraj Singh's tweet, Yadav posted the extended version of the interview and said, "Sir, don't be so shameless. One does not become knowledgeable by having a one-foot-long braid as you do. This is the plight of the BJP only because of these chirpy antics, edited videos, and road raid statements of you people. These poor people have no face in Bihar. Enjoy listening to the rest of this video." The post was originally written in Hindi and has been translated.
Meanwhile, CM Nitish Kumar, who is at the top post in the state for the eighth time, while addressing a rally on August 15, 2022, from the historic Gandhi Maidan in Patna, announced 10 lakh jobs to the people of Bihar, Hindustan Times reported.
The verdict:
Considering Tejashwi Yadav did not deny delivering 10 lakh government sector jobs, as promised by him previously, we have marked the claim false.
Reference links
YouTube
Twitter
Hindustan Times