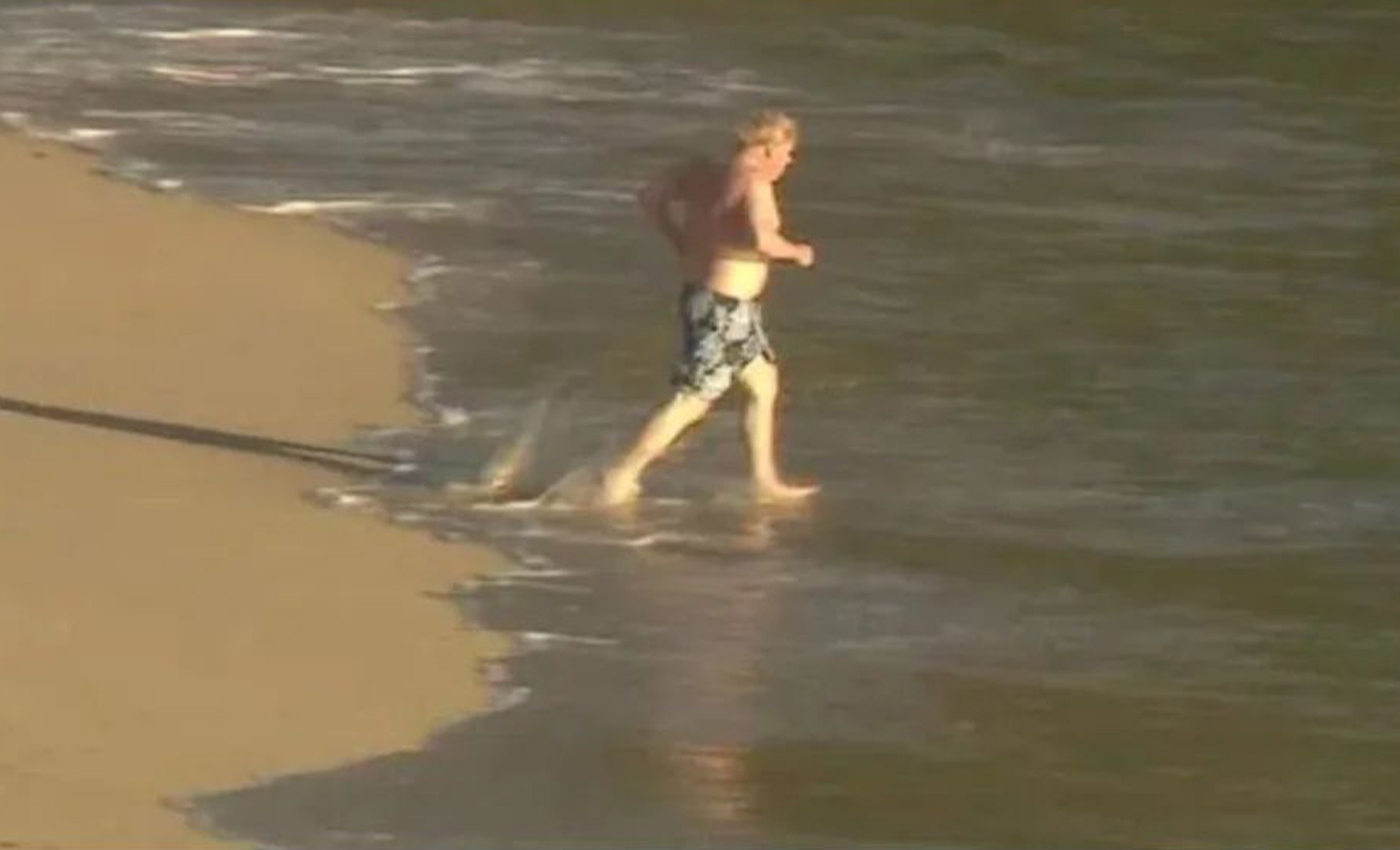 The photograph of Boris Johnson jogging on the beach was captured in June 2021.
Context:
Days after U.K. Prime Minister Boris Johnson's resignation an image of him running towards the sea started making rounds on social media. The picture is a screengrab of a tweet by a handle called @bccbreaking. The name, handle and the logo of the Twitter account are designed to resemble BBC News and can be easily mistaken for the UK-based broadcaster's account on the micro-blogging website. The photo caption reads: "Following his resignation, Boris Johnson has escaped to the sea". However, the image is old and has been shared by an imposter BBC News account.
On July 7, 2022, Johnson had resigned as the leader of Britain's Conservative party, hours after dozens of Ministers quit his government.
In fact:
On conducting a reverse image search, we found that the original photo was taken from a video clip shared on Facebook by ABC News on June 13, 2021. The description of the video read: "U.K. Prime Minister Boris Johnson enjoys an early morning beach jog and swims in the sea before another busy day of meetings at the G7 summit in Cornwall, England."
According to BBC News, the photo was taken during the G7 summit in the resort of Carbis Bay in Cornwall, southwest of England. G7 leaders from Canada, France, Germany, Italy, Japan, the U.S., and the U.K. gathered for three-day talks in Carbis Bay, Cornwall.
Also, we found another image of Johnson jogging on the beach on Getty Images uploaded on June 12, 2021. Stefan Rousseau has been credited for the picture. The photo description on Getty Images read: "Britain's Prime Minister Boris Johnson jogs along the beach at Carbis Bay, Cornwall during the G7 summit on June 12, 2021..."
Furthermore, after Johnson's jogging photo went viral, Twitter suspended the account handle @bccbreaking for violating Twitter rules.
The verdict:
The image of Johnson jogging by the water was not taken after his resignation. It is from June 2021. Therefore, we have marked this claim as false.
Reference links
Facebook
Getty Images
BBC News