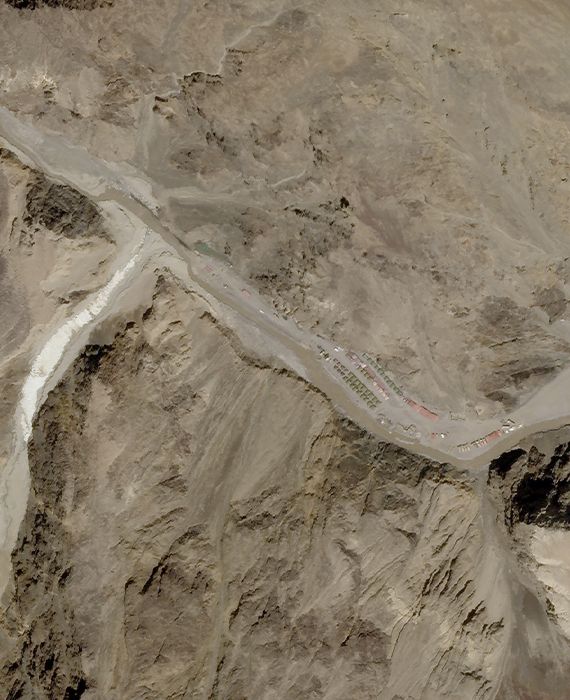 Neither the Chinese nor the Indian governments have elaborated on the use of improvised handheld weaponry allegedly used by the Chinese military.
The Indian border patrol was ambushed by the People's Liberation Army(PLA) late night on June 15, 2020. According to sources, the unrest carried on for almost eight hours until the early hours of June 16 morning. This left at least 20 Indian soldiers, including a Colonel and several PLA soldiers dead.
Images appeared stating PLA used stones, iron rods, and nail-studded clubs to attack the Indian soldiers. Media reports have released pictures of the alleged nail-studded barbed clubs which were used by the PLA. Some claim these images were reportedly shared on social media by Indian army personnel, whereas some claim the Indian government shared the photos. It is unclear if these were the weapons used in the face-off.
The Indian Foreign Affairs minister Dr. S. Jaishankar expressed his discontent with his Chinese counterpart, Mr. Wang LI, via a telephonic conversation. He also informed Mr. Li that the PLA had violated the Line of Actual Control(LAC) norms and erected a tent on the Indian side of the LAC.
The Chinese Foreign Ministry later issued a statement claiming that the Indian troops crossed the LAC to carry out illegal activities and provoked the PLA. China also confirmed that it made strong protests against India over the actions of the Indian army. With no official confirmations apart from media reports, the use of Improvised handheld weapons cannot be verified.
Reference links
Reuters
Times Now
Hindustan Times