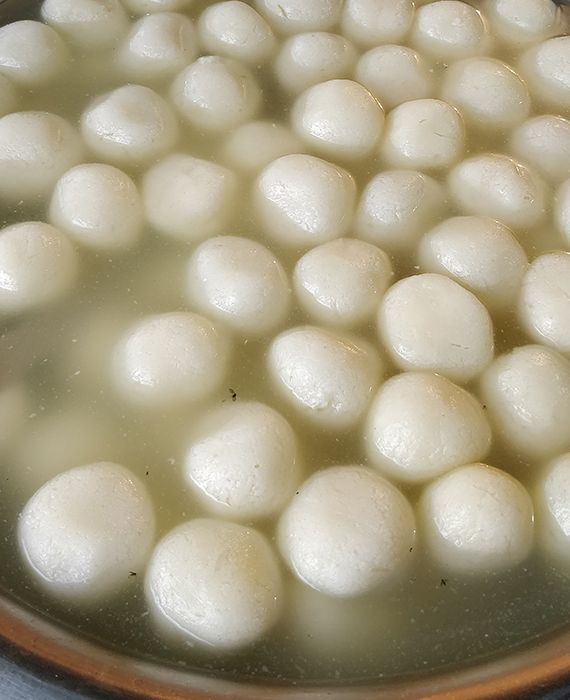 The Geographical Indications Registry announced that the Rasogolla originated in the state of West Bengal, and not in Odisha.
Odisha's Science and Technology minister Pradip Kumar Panigrahi said that more than one committee had been set up to trace the origin of the Rasogolla sweet in 2015. Historical research proved that the sweet originated in Puri, and in earlier days, it was known as 'Kheer Mohana,' which later evolved into 'Pahala Rasagolla.' Further, the West Bengal government quoted 19-century history to claim that the Rasogolla was invented in 1868 by Nabin Chandra Das, a famous sweetmeat maker.
Later, the Geographical Indications Registry, Government of India, had granted the GI (Geographical Indication) status to West Bengal for the Bengali version of Rasogolla, 'Banglar Rasogolla' on November 14, 2017.
But, Mr. Ramesh Chandra Sahoo, who claims to be the chairman of regional development trust in Odisha, filed a rectification petition in February 2018 demanding the cancellation of West Bengal's GI registration of the sweet. Moreover, Advocate Manosij Mukherjee said that West Bengal had filed an interlocutory petition seeking dismissal of the Odisha's rectification application. However, Odisha failed to provide evidence to support its case within the stipulated timeline. On October 31, the court upheld the West Bengal's interlocutory petition and dismissed Odisha's rectification petition.
Reference links
Intellectual Property India
News18
Hindustan Times