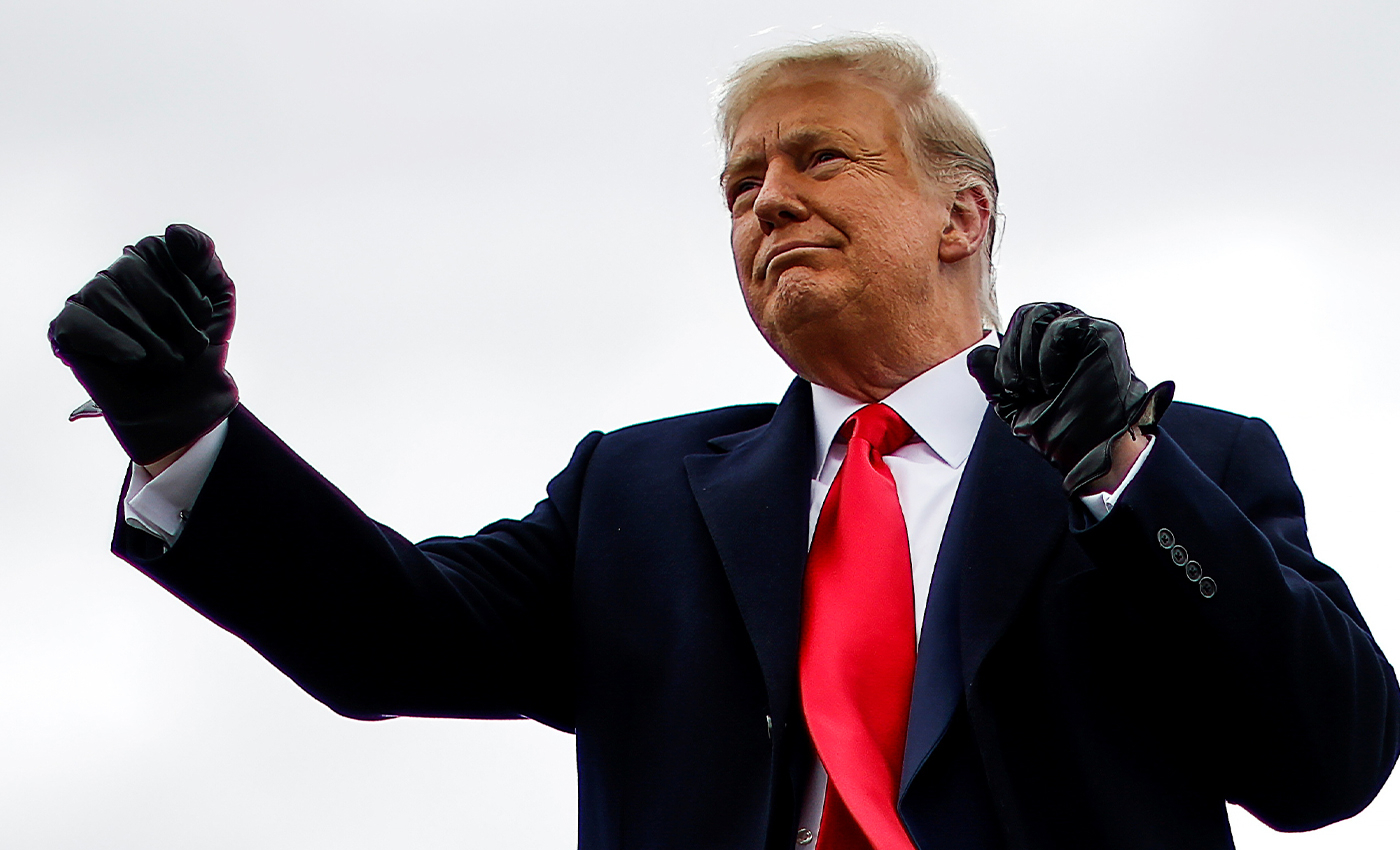 Joe Biden is the current U.S. president. There are no reports from the White House or credible news sources of Trump addressing the nation.
Context:
Recent Facebook posts claimed that "POTUS Trump would address the nation on June 19, 2022." One post had a video allegedly quoting what Trump said in his speech. The man in the video appears to be talking about what Trump said. The video has many conspiracy theory claims in it as well.
In fact:
Former President Donald Trump lost the 2020 elections to President Joe Biden. On January 20, 2021, Biden was inaugurated as president of the U.S. after the 2020 elections, as reported by the White House and many other credible news outlets. There have been many conspiracy theories about how Biden did not win the elections. On January 7, 2022, the Washington Post reported that many Republicans thought the polls were rigged and that Trump won the 2020 elections.
The video from the post mostly used stock footage. Through a reverse image search, we found the man in the video can also be seen in many other explainer videos about books, IT companies, and more. The audio of the video in question is a voiceover and does not match the lip movements of the man featured in the footage. We could not identify the man in the video.
According to Trump's website, there weren't any events where he addressed the nation on June 19, 2022. When the president addresses the nation, it is usually from the White House in the Oval Office. No statements by former president Trump were reported or published by news outlets or the White House. The rest of the claims made in the video are baseless conspiracy theories, on topics like chemtrails, election fraud, and aliens. These have all been debunked by Logically in the past.
The verdict:
Trump is no longer president of the U.S., and Biden was elected in the 2020 elections. No credible reports have been published stating that former president Trump addressed the nation on June 19, 2022.