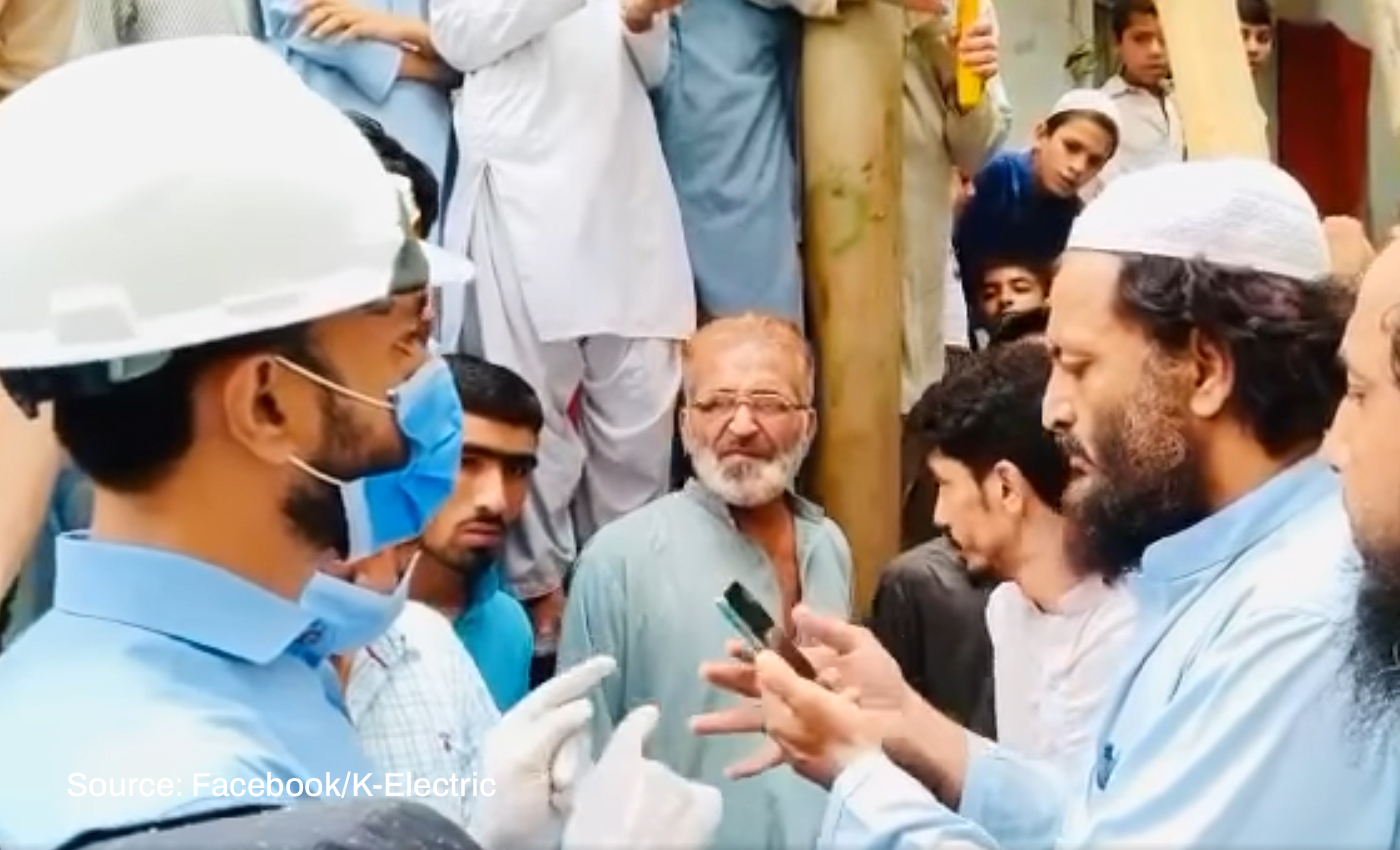 A video of a Pakistani man threatening officials from the electricity department in 2020 has been falsely shared as an incident from India.
Context:
Recently a video showing a man talking about stealing electricity and threatening to kill people or to get killed himself if his power supply was cut off has gone viral on social media. A Twitter user who works for Panchjanya—a mouthpiece of the Rashtriya Swayamsevak Sangh(RSS) posted the video and stated (translated from Hindi), "I will steal electricity, I will not agree, I will die or I will kill, this country of India is not becoming a Taliban country !! You have formed the government with absolute majority because the seeds of poison that have been sown in 70 years have to be uprooted." The video shows a Muslim man having an argument with an electrician and has more than 14,000 likes. However, the reported incident is from Pakistan and took place in 2020.
In fact:
Through reverse image search, we found that Pakistan's private electricity board K-Electric Limited had posted the same viral video on their official Facebook account on July 27, 2020. The post stated, "Watch this man caught red-handed!"
The same viral video was also published on the Pakistani news channel—ARY News YouTube Channel. The news report stated that the incident occurred in Karachi, Pakistan, and a man named Ataur Rehman threatened the officials of the electricity department when they tried to install an electric meter to stop him from allegedly stealing electricity.
The official Twitter account of Siasat.pk— Pakistan's most significant digital media platform too posted a similar video. It stated that a man from Karachi boldly confessed to stealing power and threatened officials when caught. Once again, it is confirmed that the reported incident took place two years ago in Pakistan, and not India.
The verdict:
The viral video has been incorrectly attributed to India to mislead people. There are no reports of such an incident that took place in India. Therefore, we have marked this claim false.
Reference links
Facebook
YouTube
Twitter