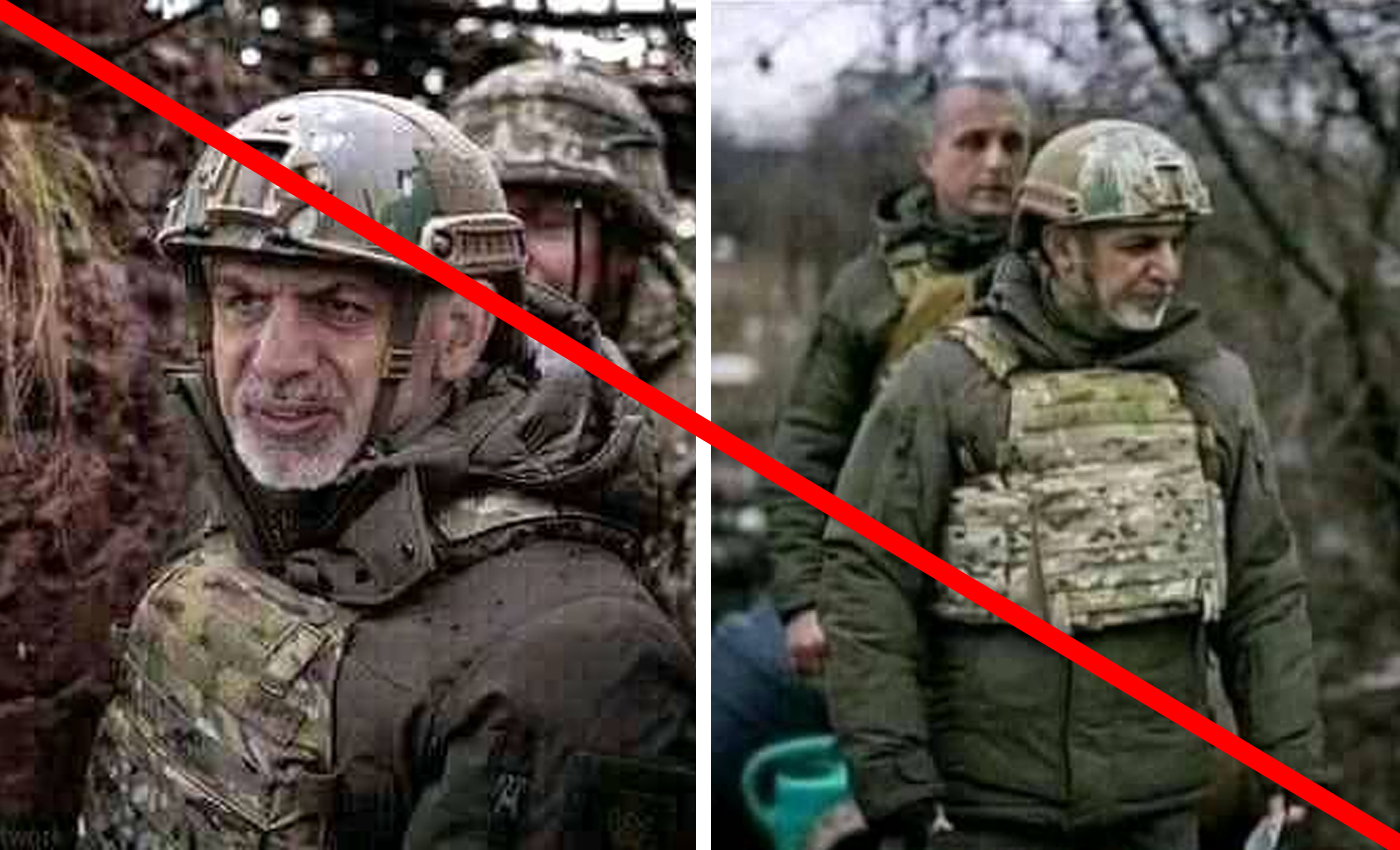 Pictures of Volodymyr Zelenskyy from 2021 have been doctored, with Ashraf Ghani and Amrullah Saleh's faces added to push an inaccurate narrative.
Against the backdrop of the Russian invasion of Ukraine, pictures that appear to be Ashraf Ghani and Amrullah Saleh, former president and vice president of Afghanistan, in military uniforms, have been shared on Facebook. The post claims that they have joined the war in support of Ukraine against Russia. However, the pictures are not genuine.
A reverse image search of one of the pictures led us to the stock image website Getty Images. The picture in question is clearly of Ukrainian President Volodymyr Zelenskyy, published by Turkish state-run news agency Anadolu Agency on December 6, 2021. According to the image description, Zelenskyy visited the front-line of the Ukrainian military in Donbas, Ukraine. In the doctored image, his face is replaced with Ashraf Ghani's.
An article about Zelenskyy's visit to Donbas was published on the website Olke.az on January 20, 2022, and includes the original version of the other image in question. The doctored version has swapped his face with Ashraf Ghani and the face of the person behind him with Amrullah Saleh.
Ashraf Ghani and Amrullah Saleh have recently been in the news regarding Afghanistan and its international affairs after the Taliban takeover. They haven't made any statements about the Russian invasion of Ukraine.
Logically has previously debunked one of the images of Zelenskyy's visit to Donbas that was doctored to claim that he was fighting Russian troops on the front line.
Reference links
Getty Images
OLKE
Logically