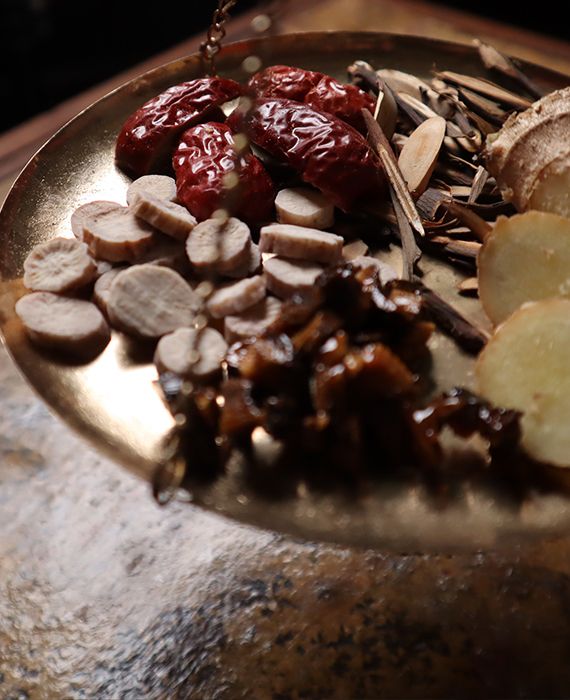 Some traditional Chinese medicines have been adopted as a general prescription in the diagnosis and treatment of COVID-19 in China.
As per the press release by China's State Council Information Office, it had held a conference on 23 March 2020 in Wuhan to introduce the important role of traditional Chinese medicine (TCM) and a list of effective drugs in COVID-19 epidemic prevention and control. It added that TCM was applied for mild cases as well as patients in the recovery stage, and the combined treatment with TCM and western medicine treatment plans and norms have been formulated for severe and critical patients. It added that on clinical observation, among the 57 patients with severe symptoms who received TCM treatment combined with western medicine, 42 had been discharged from hospital after recovering and none developed into critical cases.
An article published by Thailand Medical News states that liquorice root (Glycyrrhiza glabra) can be used as a potential drug candidate for the SARS-Cov-2 coronavirus and that liquorice root has been used in TCM and also in Indian ayurvedic medicine for treating respiratory ailments and diseases including pneumonia. TCM is adequate to reduce the fevers, symptoms and viral loads recovered in the cases of patients with severe conditions.
The COVID-19 pandemic has given rise to a lot of potentially dangerous misinformation. For reliable advice on COVID-19 including symptoms, prevention and available treatment, please refer to the World Health Organisation or your national healthcare authority.