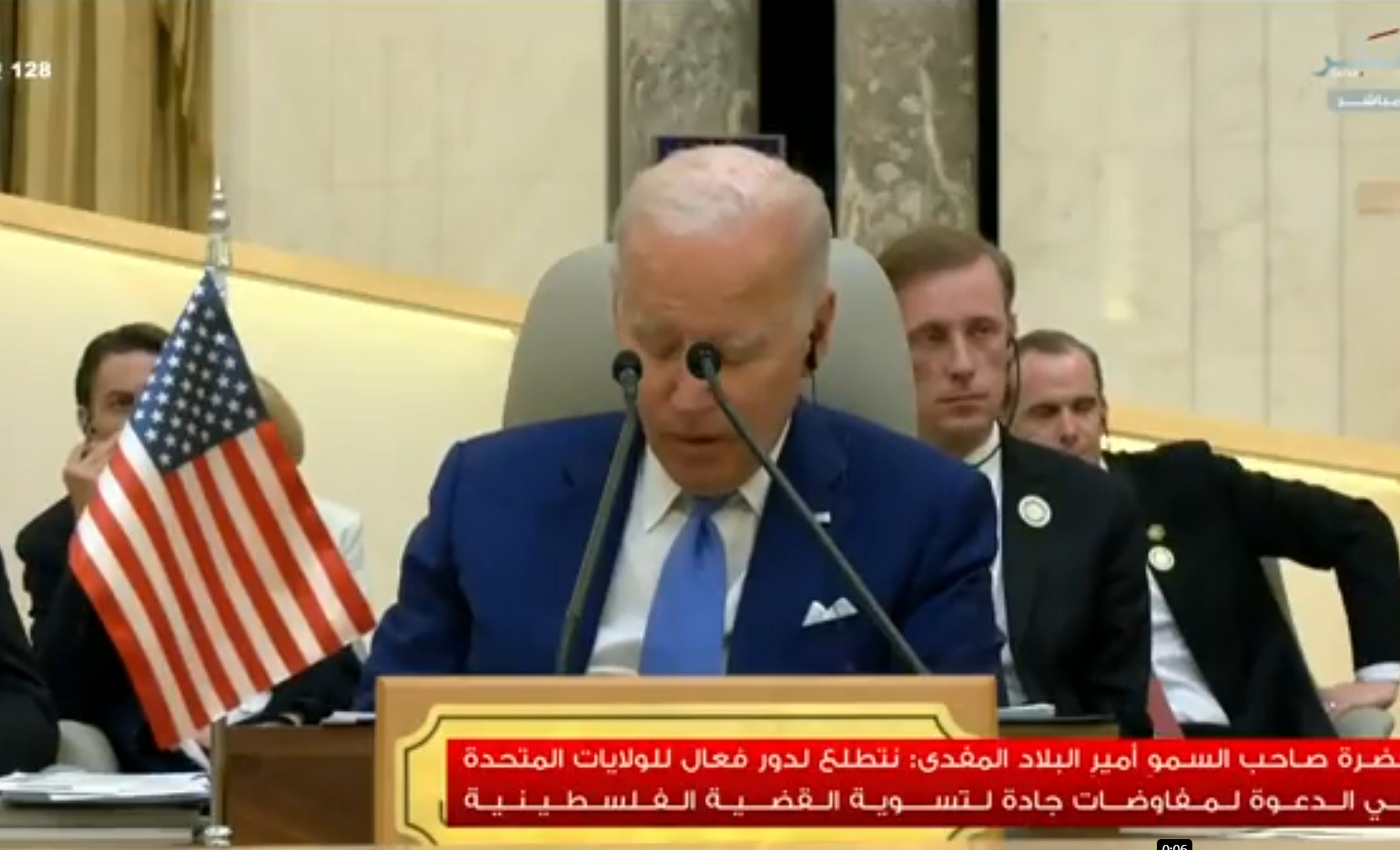 The viral snippet claiming President Biden dozed off at the Jeddah Security and Development Summit is a cut out from a longer video .
Context:
On July 16, 2022, U.S. President Joe Biden met the Custodian of the Two Holy Mosques King Salman bin Abdulaziz Al Saud, and leaders of the Gulf Cooperation Council (GCC) member states during the U.S.-GCC summit in Saudi Arabia, the White House reported. After the event, a seven-second long video from the summit allegedly showed President Biden dozing off during the summit. One such video was posted by a Facebook user Carmine Saba, a former Journalist at World Mad News, accompanied by the title "This is a video of President Joe Biden falling asleep at the Arab Conference. No reason to be alarmed."
In fact:
During our research, we found the original and much longer video of the GCC+3 summit on the C-Span website on July 16, 2022. In the original video, President Biden can be seen moving his hands, changing positions, and occasionally bowing his head and lowering his eyes. Additionally, it was observed that President Biden took some notes and frequently referred to the notepad he had on his lap throughout the meeting.
The viral part of the video was also found on the Reuters YouTube channel. At 20:26 minutes, Biden can be seen looking down after looking at the Emir of Qatar. He can then be seen being active and changing his position frequently. Therefore, it confirms that the viral snippet was purposefully cut from the longer video to mislead people.
Verdict:
We have marked the claim as false because the video was purposefully edited to misconstrue U.S. President Joe Biden's actions.
Reference links
C-Span
YouTube
The White House