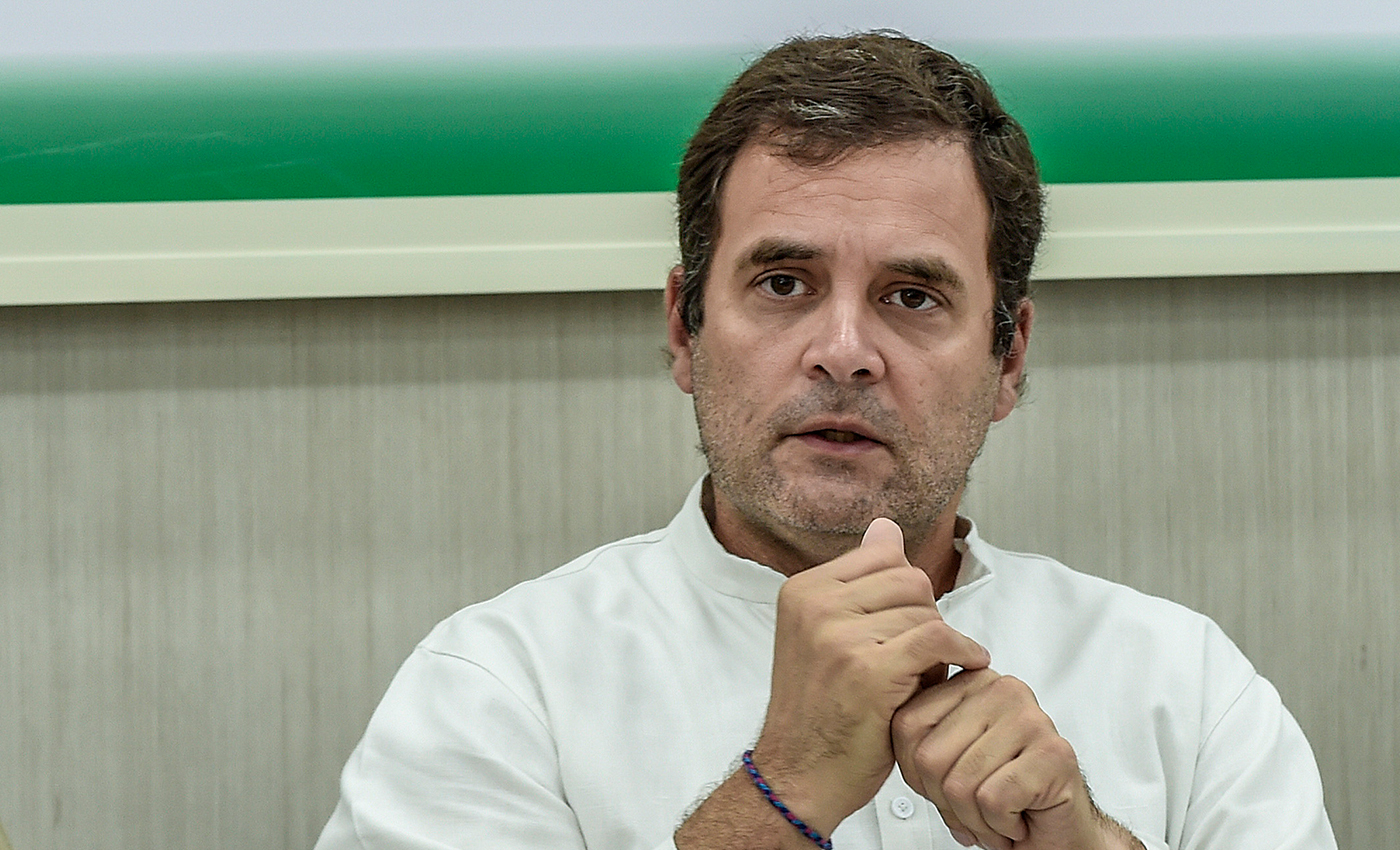 A 2019 video of a woman talking to Rahul Gandhi about the abrogation of Article 370 in Jammu and Kashmir is circulating with a false narrative.
Context:
A video of a woman confronting the former Congress leader Rahul Gandhi on a flight is spreading on social media platforms, alongside claims that she questioned him on why he opposes Prime Minister Narendra Modi on Kashmir issues. The woman says in Hindi, "Our children were not able to move out of their houses. My brother is a heart patient and could not see the doctor for ten days. We are in trouble" (translated). The video is now circulating against the backdrop of controversies surrounding the release of the film "The Kashmir Files."
On July 2, 2022, the video was shared by the official Twitter account of Organizer Weekly, a national English weekly. The post, now deleted, was captioned as "Kashmiri Hindus living abroad surrounded @Rahul Gandhi while traveling in an airplane and asked why he opposed @narendramodi on #Kashmir issues." However, we found this to be an old video dating back to 2019, now being shared with misleading claims.
In fact:
Upon researching, we found that the woman was narrating her ordeal to Rahul Gandhi on the effects of the lockdown imposed in Jammu and Kashmir (J&K) after the abrogation of Article 370 in 2019, which gave special provisions to the Kashmiri residents under the Indian constitution.
On August 5, 2019, the Indian government passed a presidential order repealing Article 370. Several facilities like transportation, internet, schools, and colleges were temporarily shut down to prevent public outrage.
On August 24, 2019, CNN-News18 Journalist Arun Kumar Singh tweeted the same video with the caption, "While coming back from Srinagar, a woman @Rahul Gandhi on the flight, narrating her difficulties." General secretary of Congress, Priyanka Gandhi Vadra, quote-retweeted it the following day.
India Today reported on August 25, 2019, that the incident in the viral video occurred when Rahul Gandhi and his delegation of opposition leaders were returning to Delhi from Srinagar airport. After the abrogation, the group was on a visit to analyze the ground realities of the valley but was denied entry into Srinagar city.
The verdict:
An old video of a Kashmiri Pandit speaking to Rahul Gandhi on his way back from Srinagar in 2019 has been circulated with incorrect context. Hence, we have marked this claim as false.
Reference links
Twitter
India Today
Twitter