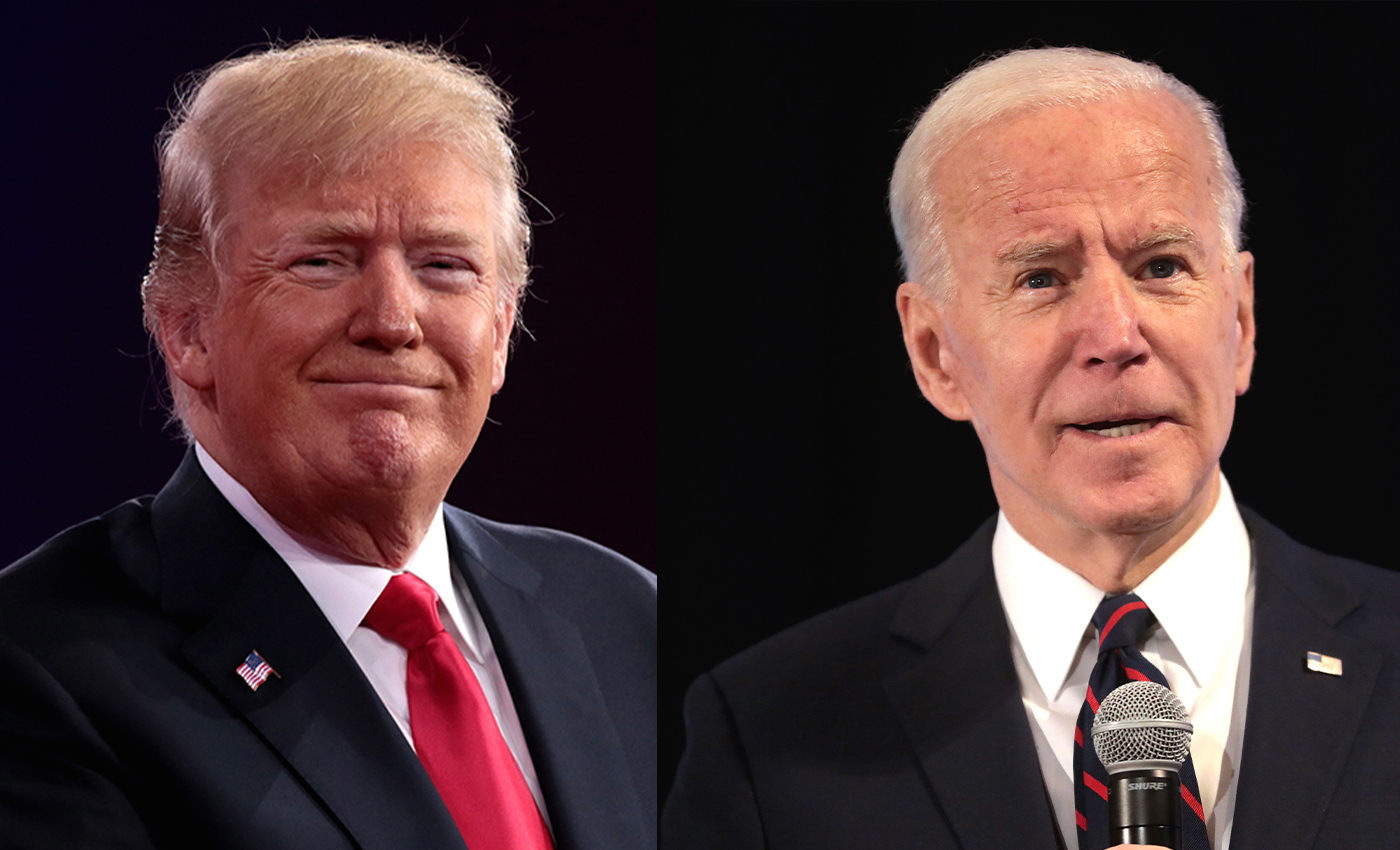 President Biden's official records state that he is 5 feet 11.65 inches, making him shorter than Trump, who is approximately 6 feet 2 inches tall.
Biden's height is 5 feet, 11.65 inches, as shown in a detailed three-page medical summary submitted by physician Kevin C. O'Connor in December 2019. His height was certified again in 2021 when his first yearly medical examination verified that he is indeed fit to fulfill the government's duties. Kevin, the President's White House Physician, claimed Biden to be 5 feet 11.65 inches tall in 2021. Biden's Draft card lists his height as being around or approximately 6 feet tall.
Donald Trump weighed 236 pounds, according to the medical examinations undertaken by Harold N. Bornstein, a physical in February 2015. The former President is 6 feet 3 inches tall, according to DJT Medical Records and 2019's ''Memorandum from the Physician to the President.'' Trump's Selective Service Card states his height as approximately 6 feet 2 inches.
Netizens have long questioned his height despite formal documentation certifying his height of 6 feet 3 inches. Images of Trump standing next to other tall persons whose heights are also publicly known are being used to argue that the official statistic is another of Trump's numerous exaggerations.
The Guardian reports that Trump was photographed standing close to Alex Rodriguez, a former baseball star who stands 6 feet 3 inches. Though Rodriguez appeared to be much taller, the image does not depict the entire scene, and shoe heels may have influenced the image. Similarly, the report also said that Trump and Obama seemed to be approximately the same height in a snapshot taken at Trump's inauguration. Obama stands at the height of 6 feet 1 inch.
Through an open-records request, Politico was able to obtain a copy of Trump's driving license. Trump's height was recorded as 6 feet 2 inches on the permit. A request for comment from the Trump transition about the height shown on his driver's license went unanswered, reports Politico. The permit was issued on May 3, 2012, and expired on June 14, 2020. The report also quoted Slate speculating that Trump may have added an inch to his height to avoid meeting into obesity on the BMI scale, as he also weighed 236 pounds.
There have been numerous allegations and suspicions raised about Trump's height. Even though Trump's driving license declares he is less than an inch shorter than the other official medical records, but Biden would still be shorter than Trump, standing at 5 feet 11.65 inches.