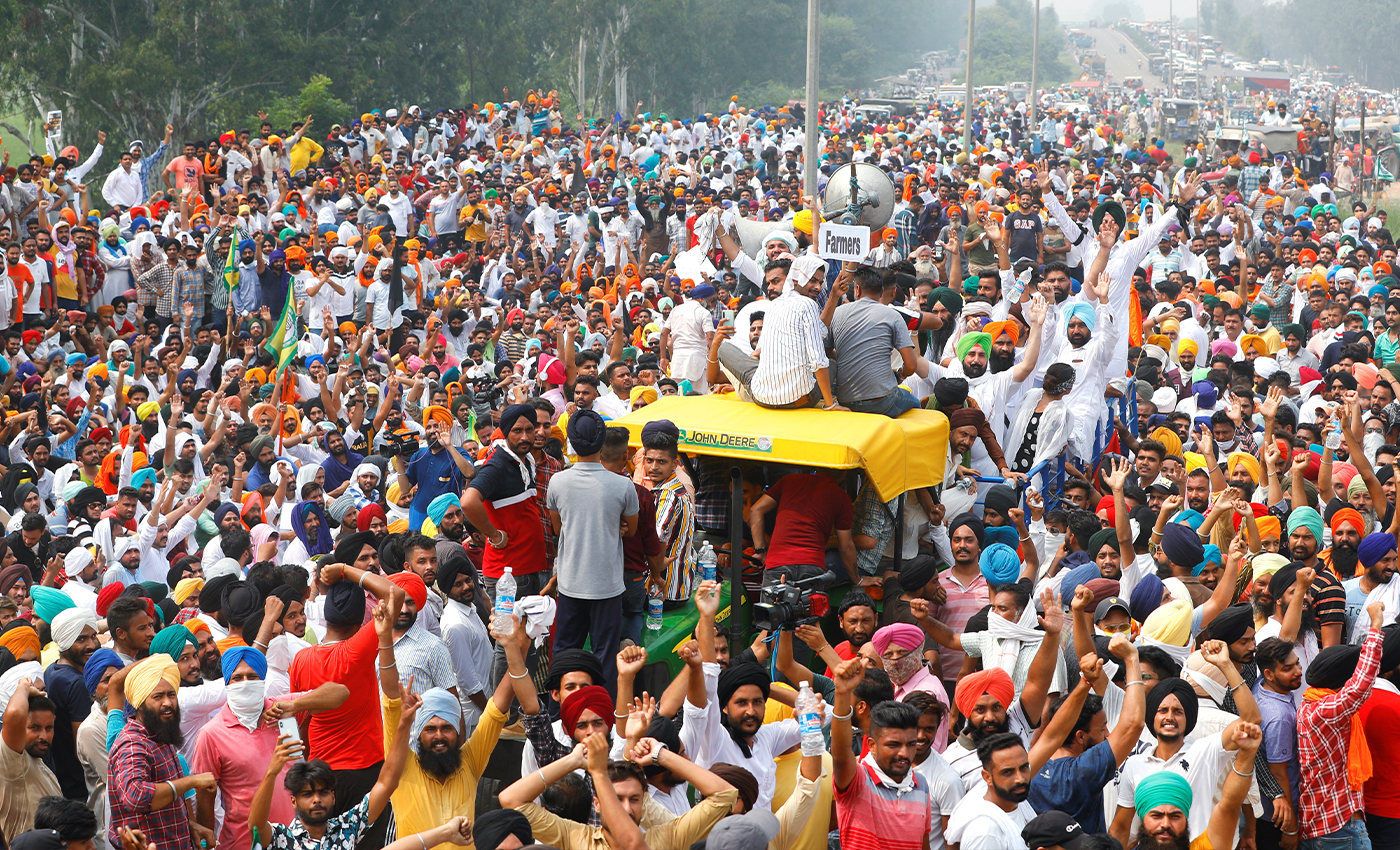 The private players look at the price set by the APMCs for reference. If they continue to do so, then the idea of getting rid of APMCs won't hold.
In September 2020, three legislative farm laws were passed by the Indian Parliament. The Farmers' Produce Trade and Commerce (Promotion and Facilitation) Bill, 2020, the Farmers (Empowerment and Protection) Agreement of Price Assurance and Farm Services Bill, 2020, and the Essential Commodities (Amendment) Bill, 2020.
The Farmers Produce Trade and Commerce (Promotion and Facilitation) law permits intra-state and inter-state trade of farmers' produce beyond the physical premises of Agricultural Produce Market Committee (APMC) market yards and other markets notified under state APMC Acts. In simpler words, the law will allow farmers to sell their produce outside APMC mandis. The bill also prohibits the state from levying any market fees or cess outside APMC areas.
The APMC markets, which were set up in the 1960s, focussed on preventing farmers from indulging in distress sale of their produce by discovering a better price and creating a critical infrastructure. The farmers were obligated to sell through the APMCs, who had a fair share of control over the price. This kept the farmers from getting a reasonable price for their produce. These regulations limited farmers' ability to sell their crops outside the local APMCs. They could sell only to licensed intermediaries in notified markets, usually in the same area where they reside.
The APMC system has a commission-based network that includes licensed intermediaries like wholesalers, commission agents, transporters, railway agents, and storage agents, among others, news 18 reported. These middlemen took their fair share before the good reached the final consumer. This left a massive gap between the price received by the farmers and the eventual retail selling price.
According to the government, the new laws will enable farmers to sell their produce at reasonable prices by removing inter-state trade barriers, allowing farmers to sell their produce to the merchants through an e-trading framework.
Now, the bills have been drafted with an assumption that currently, there are no private players in the market. However, that is not true. At present, the private players rely on the prices set by APMCs for their reference price. If these private players continue to look at the APMCs, then the idea of getting rid of "inefficient" APMCs doesn't hold.
Even though the farm laws open the farmers' market reach, it would be incorrect to say that they would the bills ensure that the APMC middlemen are not in full control of the destiny of farmers' sales and incomes.