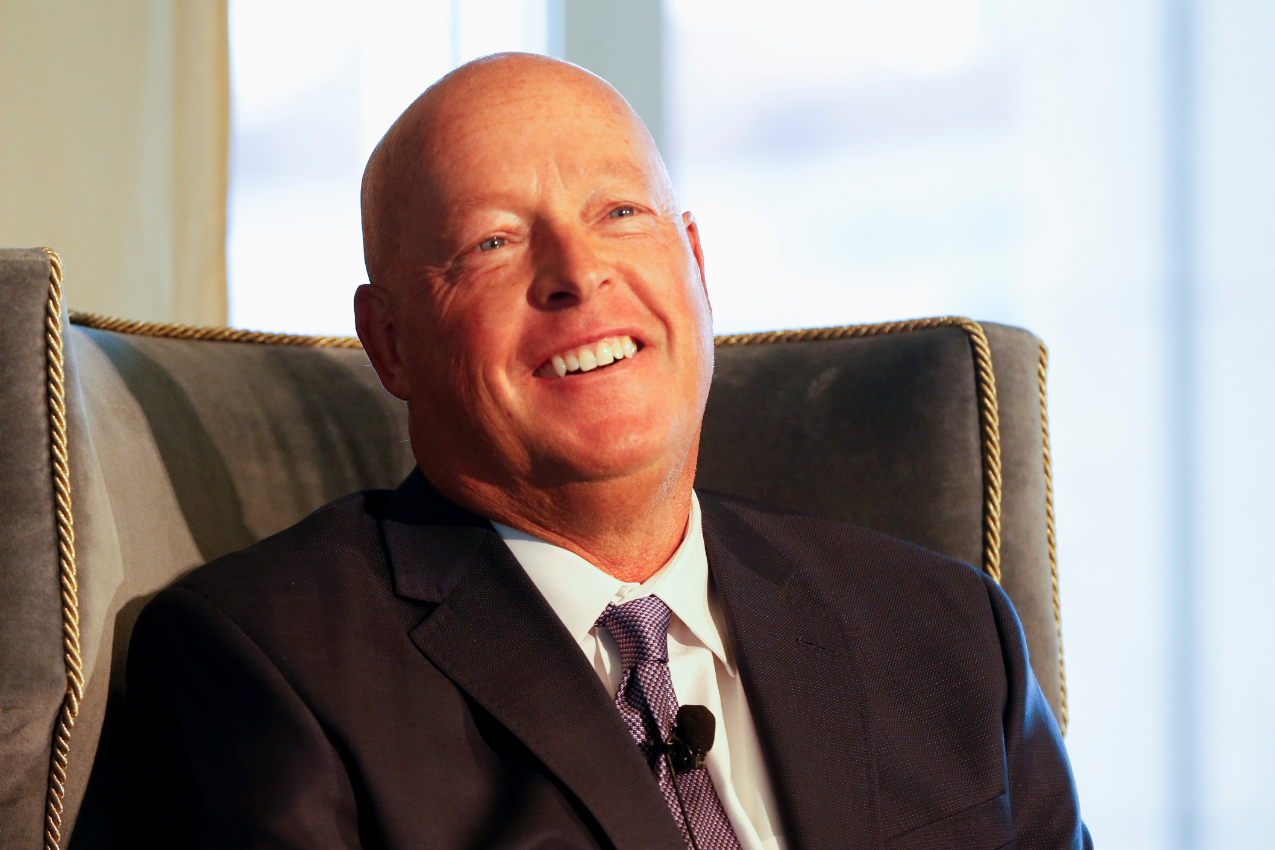 The content of a satirical article was falsely shared to claim that Disney CEO Bob Chapek was arrested.
On March 16, 2022, Disney employees were among 108 people detained by Florida's Polk County police in an undercover human trafficking operation. Following the arrests of Disney employees, some social media reports stated that Bob Chapek, Disney CEO, had been imprisoned for human trafficking. One such Facebook post shared a screenshot of an article in the Vancouver Times, a satirical site, but without any further context. It stated, "The CEO of Disney, Bob Chapek, has been arrested for human trafficking at his residence in Southern California." However, the claims that Bob has been detained are false and originate from the Vancouver Times' satirical article.
As previously mentioned, we found that the source of the claim, an article published by the Vancouver Times, is a satirical article and that no reliable news outlet has reported Chapek's arrest. On March 17, Vancouver Times published the article with the title "CEO of Disney arrested for human trafficking.'' The Vancouver Times' "About" page states that "Vancouver Times is the most trusted source for satire on the West Coast. We write satirical stories about issues that affect conservatives."
The article about Chapek's arrest is a work of satirical fiction, but has been shared on social media by multiple people as actual news. This is an instance of when satire can overlap with conspiracy theories, such as those spread by QAnon. QAnon regularly claims high profile people have been arrested, and often in the context of human trafficking. This particular claim was posted as satire by Vancouver Times, but some people do believe it is real, especially when shared in posts without the original article for context.
The news that some Disney employees have been arrested provides more opportunity for satire like this to be presented as fact, or as part of a larger conspiracy theory. We searched the names of the Disney employees detained in a human trafficking sting in Florida and found a CBS News report from March 17, 2022. Officials identified four Disney employees among those arrested: Xavier Jackson, Wilkason Fidele, Shubham Malave, and Ralph Leese. In response to CBS News, Disney stated that Leese, Fidele, and Jackson have been placed on unpaid leave, and Malave is not a company employee.
The news outlet AFP obtained the complete list of those detained in Florida's sting operation, and it was confirmed that Bob Chapek was not one of them. AFP also contacted the Los Angeles County Sheriff's Department Information Bureau, because social media posts claimed that "Bob Chapek was arrested in Southern California." The Bureau responded to AFP and said, "The Malibu/Lost Hills Sheriff's Station did not arrest Mr Chapek.'' Furthermore, police in Los Angeles, where Chapek lives, told AFP that he had not been detained.
We therefore mark this claim as false.