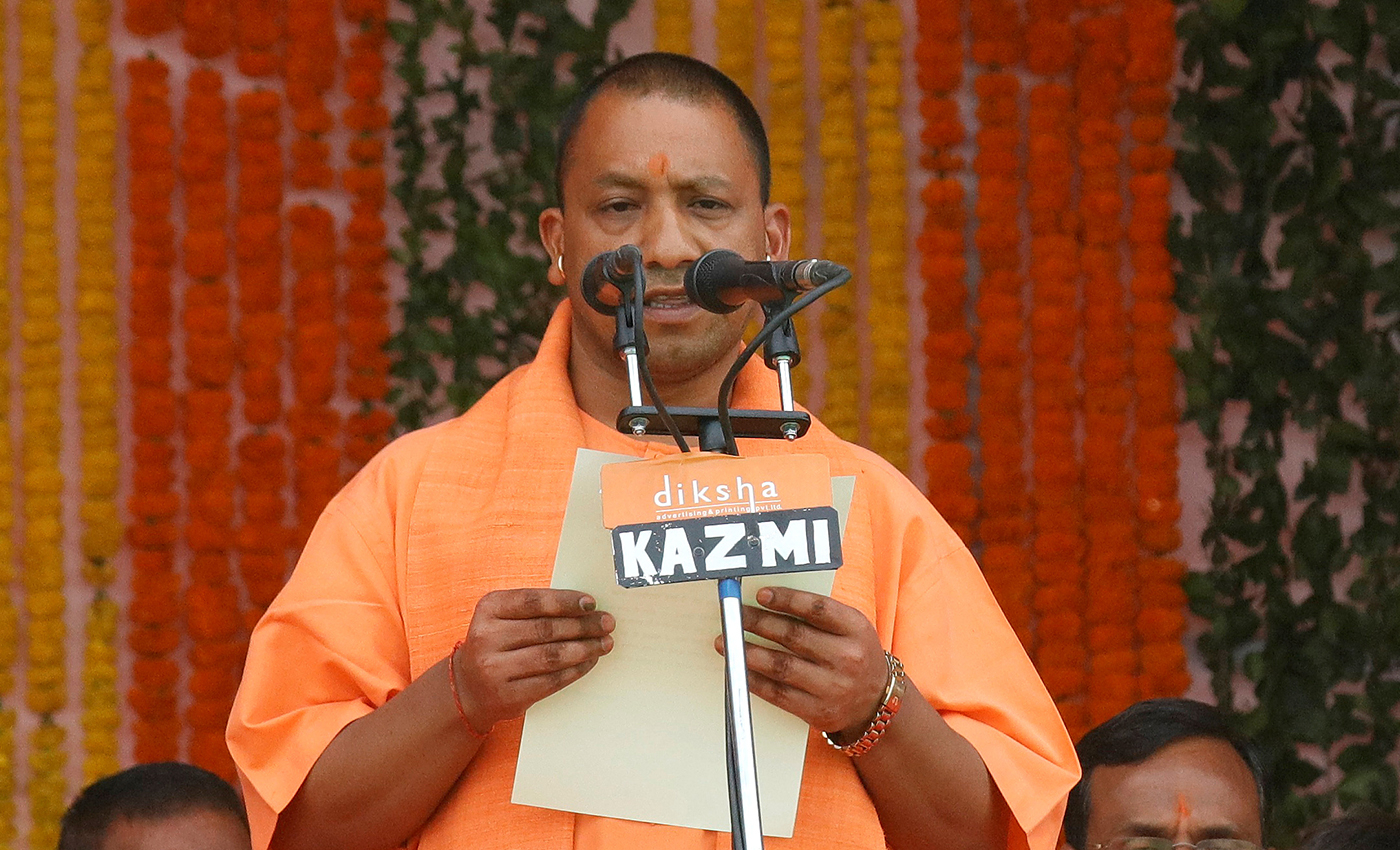 Adityanath had made the statement during a campaign rally in Purulia, West Bengal in Feb 2019.
In February 2019, during a campaign rally at Purulia in West Bengal, Uttar Pradesh Chief Minister Yogi Adityanath had said that "Once the BJP came to power in West Bengal, the TMC goons would hang placards in their neck and beg for their lives as the Akhilesh Yadav-led Samajwadi Party (SP) and Mayawati-led Bahujan Samaj Party (BSP) outlaws were doing in UP."
In Feb 2018, it had been reported that two criminals, both repeat offenders, were seen carrying placards in Kairana, Uttar Pradesh. The placards read that they won't get involved in any crime in the future and hence, want to be forgiven, and they will work hard to earn money through fair means. The UP government at that time had been making headlines for the UP Police's massive crackdown in the state against criminals, which entailed several encounter killings.