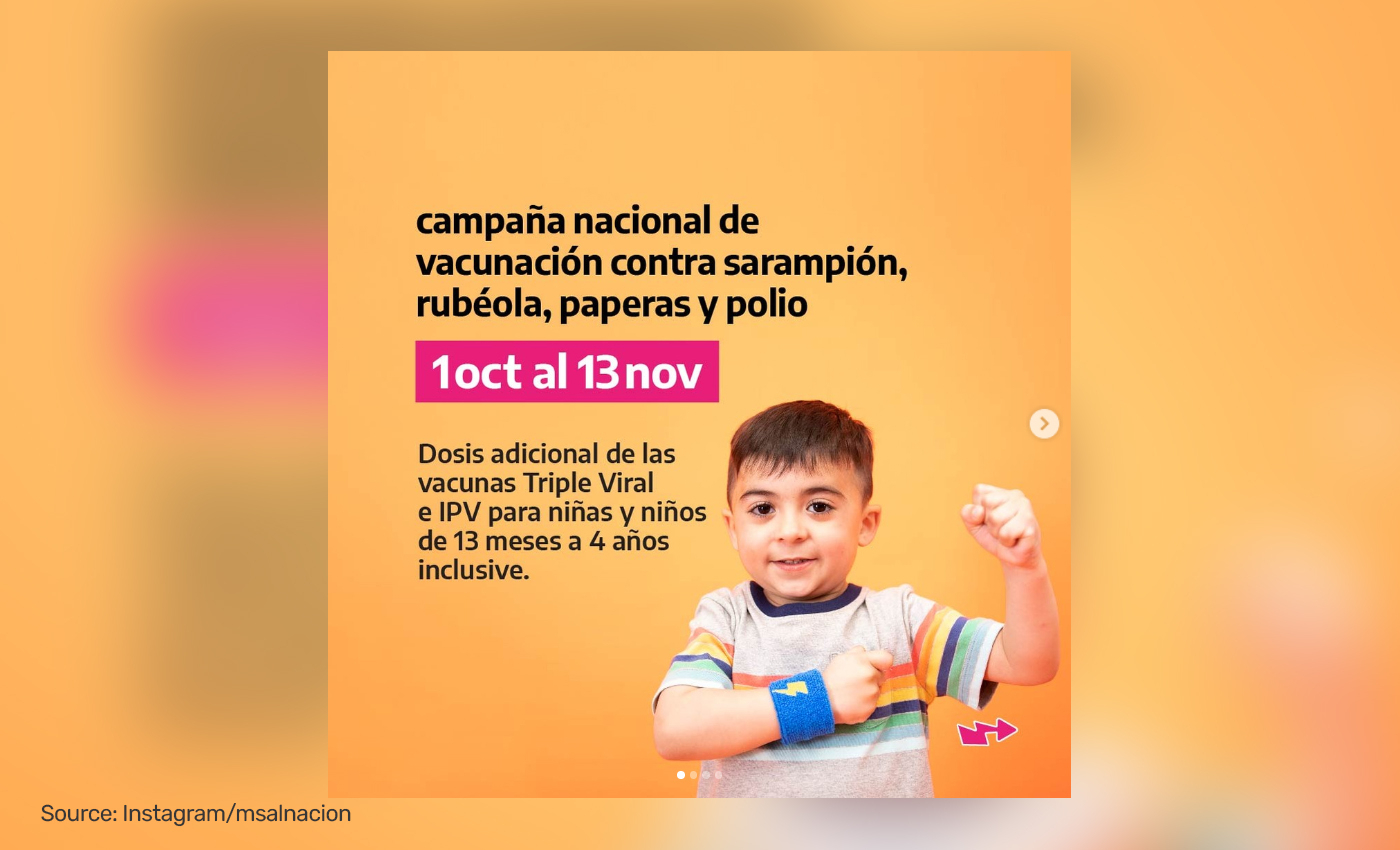 A 4-year-old poster boy in Argentina's vaccination campaign died of bilateral pneumonia. His death is unrelated to COVID-19 vaccination.
Context
The Western Journal published an article with the headline, "Poster Boy for Vaccination Campaign Dies Suddenly at Just 4 Years Old." A screenshot of these headlines has been widely shared on social media platforms, claiming that the boy died due to COVID-19 vaccines. The posts carry the hashtag "#diedsuddenly", which has been trending on Twitter since November 21, 2022, following the release of the documentary "Died Suddenly," which falsely asserts that COVID-19 vaccines are lethally dangerous.
One Twitter post carried a screenshot of an article with a boy's image, which only mentioned his death. The caption reads, "Argentina's poster boy for vaccinations has "died suddenly." RIP, little one." However, according to an autopsy report quoted by local news outlets, his death is unrelated to vaccines.
In Fact
The social media posts that included a screenshot of the Western Journal article did not mention the reason for the child's death in their post description, nor was it visible in the screenshot. When it was initially published, the Western Journal headline did not provide sufficient context, and the term "died suddenly" led to the spread of misleading claims. However, the article has since been updated and now reads, "Poster Boy for Vax Campaign Dies at 4 Years Old, Experts Say Not Caused by Vaccine." The full article acknowledged pneumonia as the cause of death.
A report by the Argentinian newspaper La Nación noted that a boy featured in Argentina's vaccination campaign named Santino Godoy Blanco was initially admitted to a local hospital with severe flu symptoms. An autopsy report pointed out that his death was due to bilateral pneumonia. This was also reported by the news outlets Clarin and Cadena 3, with no mention of COVID-19 vaccines as a cause of death.
Contrary to the claims made in posts, the vaccination campaign that featured the boy was unrelated to the COVID-19 vaccines. According to an Instagram post by Argentina's Ministry of Health, an advertising poster with the boy's image promoted vaccination for measles, rubella, mumps, and polio. These are part of the national childhood immunization schedule. Although the boy's vaccination status is not revealed anywhere, his death is not linked to COVID-19 vaccines.
The Verdict
An autopsy report determined the boy's cause of death was bilateral pneumonia. The reason for the boy's death has been incorrectly linked to COVID-19 vaccines. Therefore, we have marked the claim as false.
The COVID-19 pandemic has given rise to a lot of potentially dangerous misinformation. For reliable advice on COVID-19, including symptoms, prevention, and available treatment, please refer to the World Health Organization or your national healthcare authority.