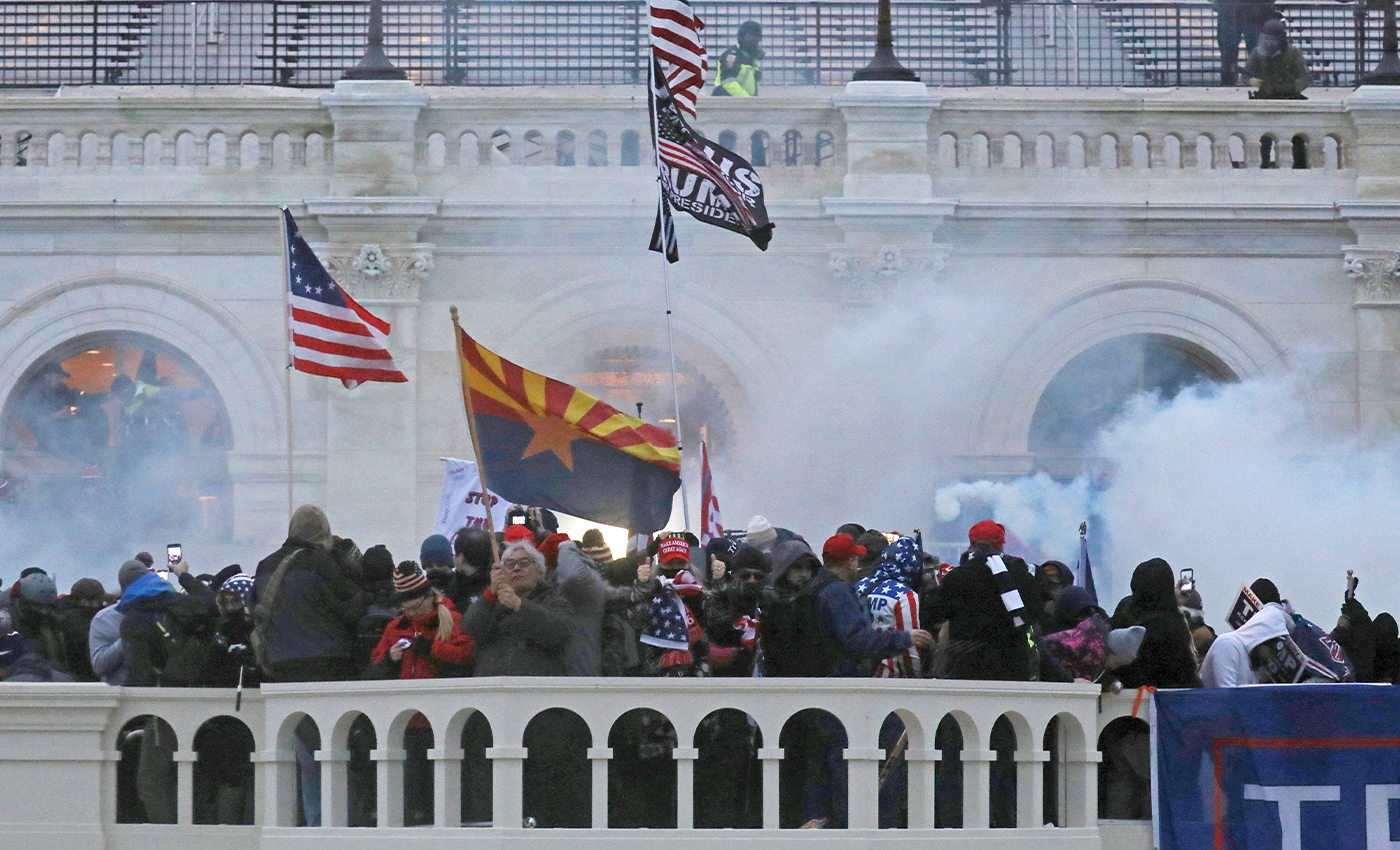 People did not lose their jobs for supporting Trump but for storming the Capitol building in an effort to overturn the election on January 6.
On January 6, 2020, during the certification of President-elect Joe Biden's victory, a mob of Trump-supporters stormed the Capitol Building. The attack was an attempt to overturn President Donald Trump's defeat in the 2020 presidential election. The rioters entered the Capitol by crashing through doors and windows. At least five people were killed in the riot, including a police officer. More than 50 officers were seriously injured.
In the wake of the riot, many companies fired employees who took part in the riot. In Maryland, a marketing company called Navistar announced that they fired an employee after he was photographed wearing his company badge inside the Capitol building. According to a tweet by Goosehead Insurance, a Texas company, an attorney named Paul Davis was fired after he shared a video of himself saying that they were all trying to get into the Capitol. A former Pennsylvania state representative named Rick Saccone, who shared a video of himself outside the Capitol on Facebook, resigned from his position as an adjunct professor at Saint Vincent College. A Chicago real estate company terminated one of its agents, named Libby Andrews. Some companies have placed employees who were spotted in the riot on leave of absence. Illinois based tech company, Cogensia, faced online criticism for not firing their employee. University of Michigan students and faculty have called for Ron Weiser's resignation, one of its regents, in a related matter.
These individuals were not fired because they support Trump; they were fired because they participated in the riot, which was an unlawful attack on the democratic process. The violence that threatened the safety of those in the Senate chamber and the House of Representatives in the Capitol building has resulted in those terminations. The FBI has tweeted photos of rioters and has asked the public to help identify them. It has also launched a full investigation into the event and is working closely with its federal, state, and local partners to catch those involved in criminal activity during the riots.
Reference links
USA TODAY
Reuters
CNN