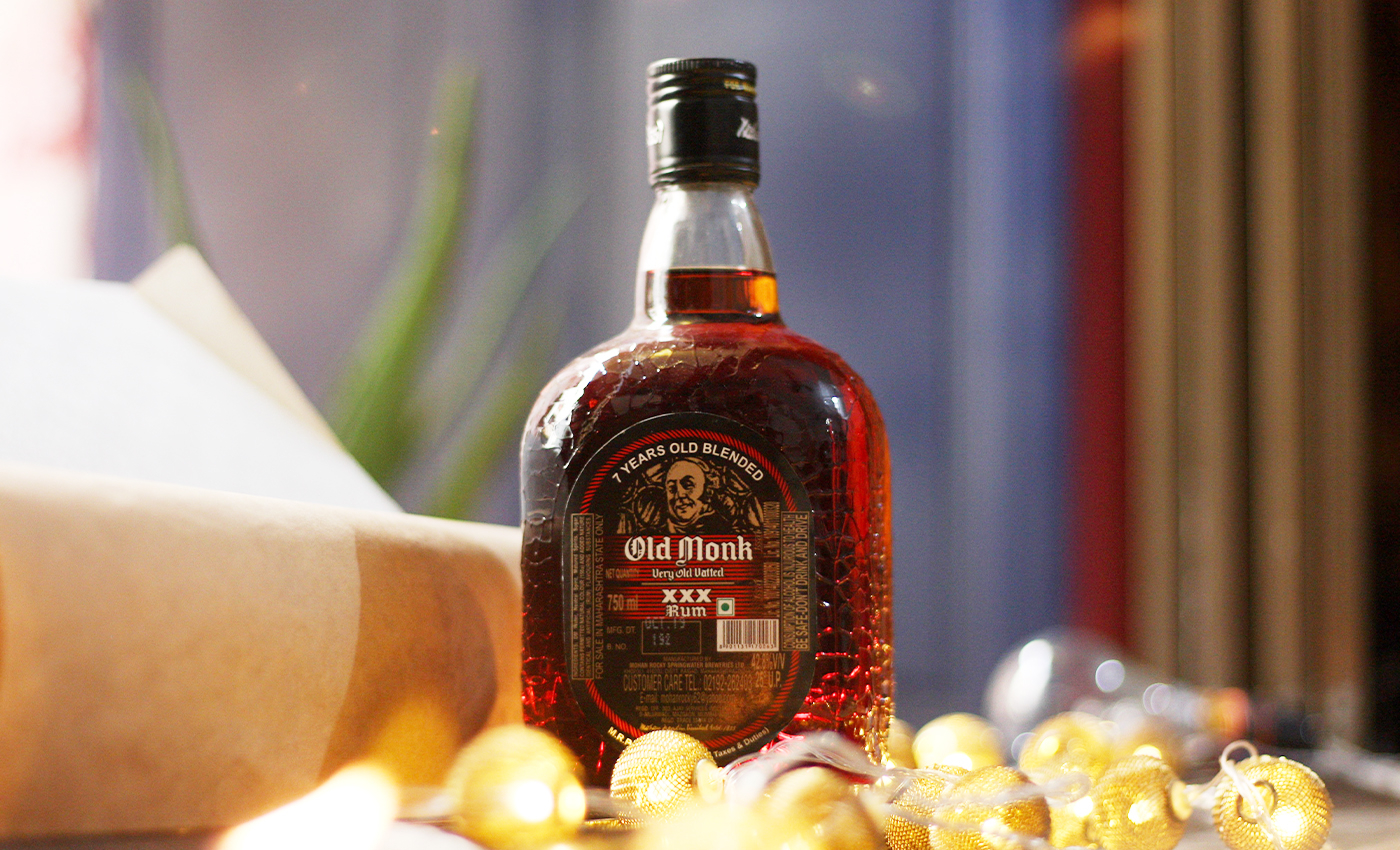 The peaceful life of Benedictine monks and the drinks they brewed had inspired Col Ved Ratan Mohan to name the alcoholic drink as Old Monk.
There are various theories regarding the derivation of the name Old Monk. Some assume that the creator of Old Monk, Colonel Ved Ratan Mohan, met a Gumnami Baba(old monk) a few times during the 1950s. He named his creation after the Baba, who is believed to be as Netaji Subhas Chandra Bose by a group of Netaji enthusiasts. However, there is no specific evidence supporting this.
In 1935, when the rum was first launched, Mohan Meakin Ltd. called the drink Old Monk Rum in honor of an old monk, as the right advice of the monk improved the flavor of British rum monk. In 1969, Colonel Ved Ratan Mohan took over the company Mohan Meakin Pvt. Ltd from his father, Narendra Nath Mohan. He started Old Monk in 1954 after a visit to Europe, Ratan Mohan was inspired by the peaceful lives of Benedictine monks and the drinks they brewed as they led their ascetic life in the mountains where they lived in the continent. The name Old Monk was his tribute to Benedictine monks. It is believed that the tubby man that we see on the bottle to be that of HG Meakin, who took over the brewery and distillery business of Edward Abraham Dyer in 1887.
Netaji Subhas Chandra Bose's family issued a press statement that denounced the theory that the nationalist leader became Gumnami Baba and lived in disguise in Faizabad until 1985. There's been a government-led formal probe into this theory to end the debate over Gumnami Baba's relation with Bose.
Reference links
Old Monk
News18
Business Today