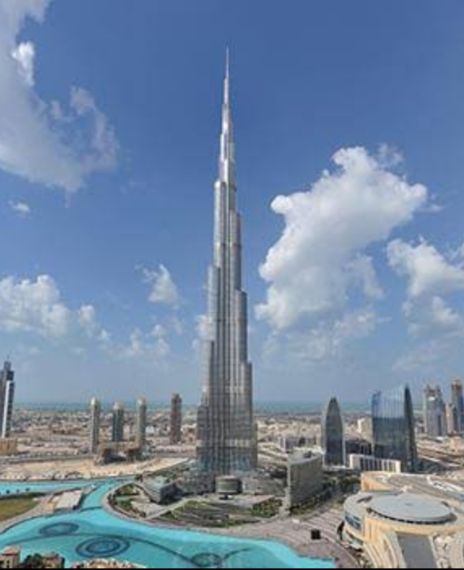 The claim was stated satirically as many people are uploading fake photos of things they can see from their homes due to less pollution.
The AQI of India has improved substantially due to the 21-day lockdown in India resulting in automobiles and industrial work being shut down. Pollution levels across the country have fallen leading to better air quality. Due to this, people took to social media to post pictures of animals or things they can see from their homes, as a result of lesser pollution.
Seeing this trend develop, many people started posting photos of buildings or monuments they can see from their homes. On April 5, 2020, a Twitter handle called Tendulkar posted an image of Burj Khalifa located in Dubai and claimed that Burj Khalifa is visible from Noida, Uttar Pradesh because there was little pollution. By using a reverse image search, we found that the picture used was first posted on the iStock on October 3, 2013. Even, Travel and Leisure has also posted the same picture of Burj Khalifa.
The COVID-19 pandemic has given rise to a lot of potentially dangerous misinformation. For reliable advice on COVID-19 including symptoms, prevention and available treatment, please refer to the World Health Organisation or your national healthcare authority.
Reference links
iStock
Travel + Leisure
Twitter