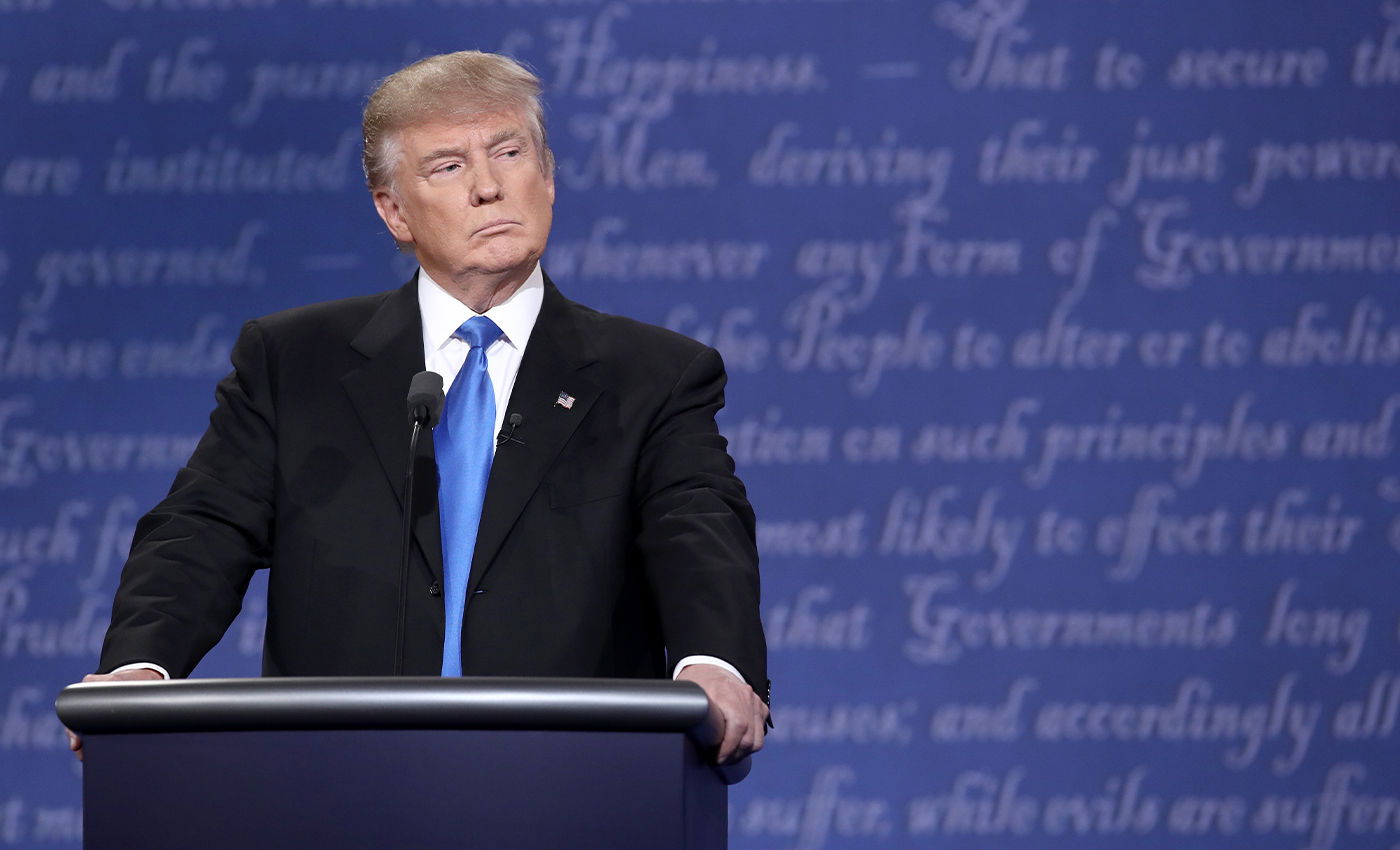 More than 10,000 Islamic State fighters are estimated to remain active in Iraq and Syria, and have been responsible for several attacks alone in 2020.
On the concluding night of the Republican National Convention, multiple speakers asserted that ISIS, the jihadist terrorist organization, has been completely eliminated. The parents of Kayla Mueller, a humanitarian worker who was held captive, tortured and killed by ISIS in February 2015 spoke on the occasion. They spoke about the atrocities she endured and appreciated the Trump administration for the killing of ISIS founder and chief Abu Bakr al-Baghdadi.
On October 26, 2019, Trump announced that Baghdadi had been killed in a raid by U.S. special forces in northwest Syria. Trump informed during a televised address that Baghdadi, who had led the jihadist group since 2010, killed himself by detonating a suicide vest after fleeing into a dead-end tunnel as U.S. forces closed in. His death ended an international manhunt that had lasted several years.
Reuters reported on October 28 that Islamic State spokesman Abu al-Hassan al-Muhajir, described as Baghdadi's right-hand man, had also been killed in a separate joint raid by Kurdish-led and U.S. forces in northern Syria. On October 31, 2019, the New York Times reported that the Islamic State had announced Baghdadi's heir apparent. The announcement was made in an audio recording uploaded on the Telegram app. The report states, 'Mr. al-Baghdadi had been succeeded as leader by Abu Ibrahim al-Hashemi al-Qurayshi, whom it identified as the 'emir of the believers' and 'caliph.'
Baghdadi's death was seen as a major victory in the global fight against terror. Still, doubts prevail on whether his death could usher peace in the Middle East and pull the plug on terrorist activities. Daniel B Lyman, a foreign policy expert, described how the United States had killed suspected terrorists using drones and special operations force raids in Pakistan, Syria, Yemen, and other countries. Such killings by themselves do not destroy the terrorist groups. Still, they make them less effective, creating leadership confusion and forcing leaders to hide rather than plot attacks. Baghdadi's killing is likely to have a similar impact and deprives the Islamic State of its so-called caliph. It is unclear if his successor will be as competent, he opined.
In February 2020, multiple media reports claimed that the Pentagon had assessed that the death of ISIS had not disrupted the group's command structure or operations and that Turkey's invasion of northern Syria after Donald Trump pulled back U.S. troops had allowed Islamic State to strengthen its position in the region. On August 25, 2020, the U.N. counterterrorism chief, Vladimir Voronkov, told the U.N. Security Council that more than 10,000 Islamic State fighters are estimated to remain active in Iraq and Syria, two years after the militant group's defeat and their attacks have significantly increased in 2020. According to a U.N. report, ISIS still has at least $100 million in its reserves. He acknowledged that the short-term threat had seemingly reduced due to the spread of COVID-19 in non-conflict zones. Still, he warned that the Islamic State in West Africa Province remains a major focus of ISIL global propaganda. Its total membership of approximately 3,500 makes it one of the largest of the remote provinces. He also said that the group continues to reinforce links with the Islamic State in the Greater Sahara, which 'remains the most dangerous group in the tri-border area of Burkina Faso, Mali, and the Niger.' In the same month, it was reported that fighters affiliated with ISIS had taken control of Mozambique's strategic port. In May 2020, a U.S.-led coalition special operation forces hit back against an Islamic State cell in Syria, capturing a mid-level leader.
It is also important to note that the atrophy of the terrorist organization had started before Baghdadi's death and before Trump was elected to the office. A report published by Conflict Monitor, the open-source intelligence collection arm of IHS Markit, showed that the Islamic State Territory had reduced by 60 Percent. Its revenue had gone down by 80 Percent between January 2015 and January 2017. The Washington Post had reported that by the time Trump took office, Islamic State territory had fallen to 23,000 square miles. More territories, in square miles, were liberated before Trump took office.
Although the threat of ISIS has abated following Baghdadi's death, it continues to have an active presence. The Atlantic reported in 2020 that Masrour Barzani, the prime minister of Iraqi Kurdistan, told them that ISIS is still very much intact.
Reference links
The White House
UN News
USA TODAY