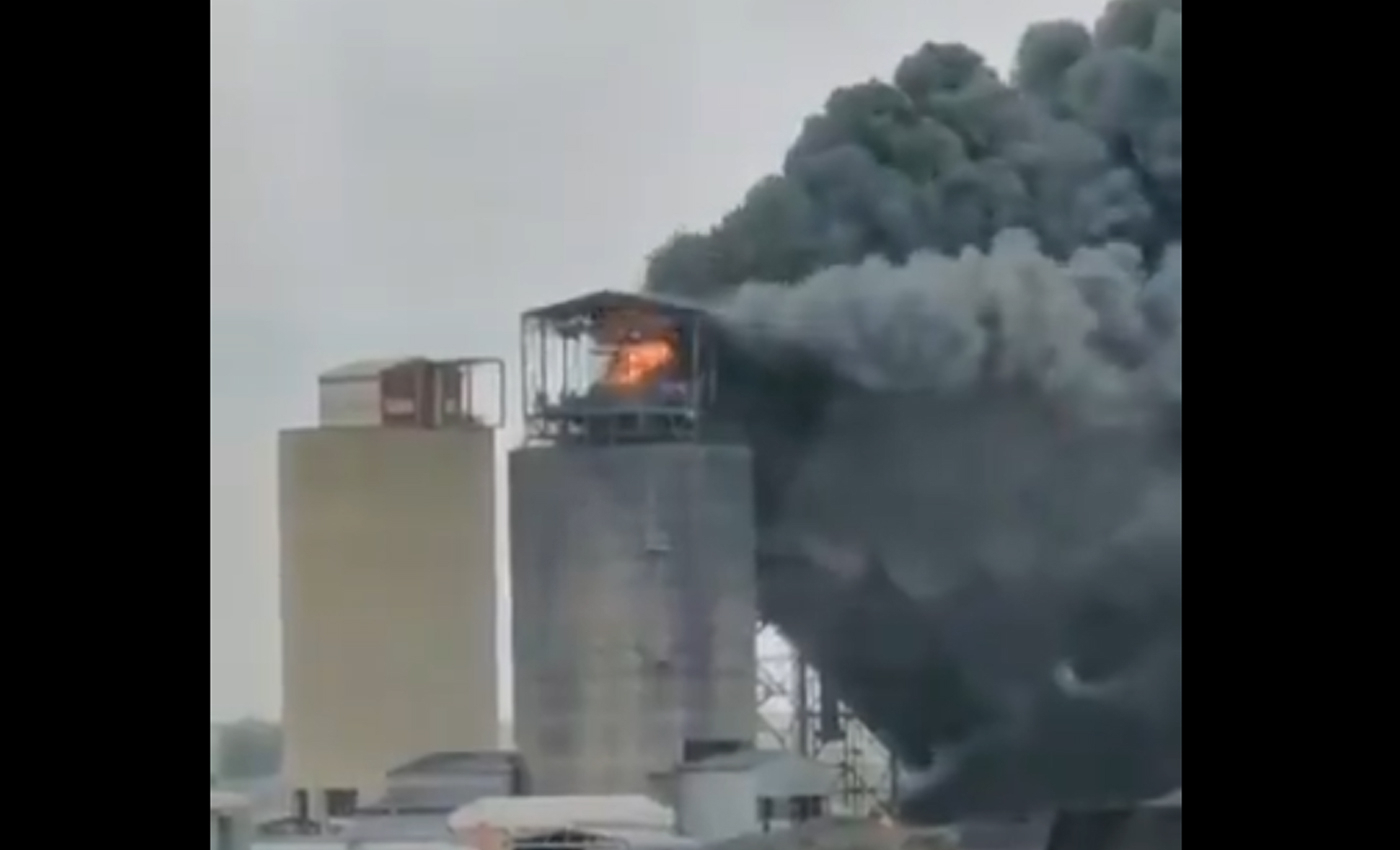 The video dates back to 2019. Eskom has clarified that there were no fires at any of its power stations recently.
Context:
A post circulating on social media shows heavy smoke coming from a tall building. The video initially shared on July 4 indicates that the fire has engulfed the building. The post's caption reads, "Amajuba power station burning, Eskom sabotaging itself for privatization in Africa...that's how we operate". The video has been shared amid an ongoing electricity crisis in Africa.
However, we found that the viral video is three years old and unrelated to the recent power outage in South Africa.
In fact:
Through reverse image searching the video, we found it is from a separate event in 2019. A report by South African daily, The Citizen, states that a fire broke out in a coal conveyor belt at Majuba power station on December 18, 2019. A local radio station in South Africa, kmf94.5, also reported on the same fire, adding that it was later extinguished without causing any injuries.
On July 4, 2022, Eskom stated that it is "aware of an old video in circulation, showing a fire at a power station." It confirmed that there had not been any fire outbreaks at any of its power stations recently.
On July 7, 2022, a BBC News report stated that South African state power utility Eskom has rolled out power cuts for six hours daily, calling it "Stage six load shedding." The report indicated that strikes by Eskom workers over wage negotiations led to power cuts, hampered maintenance work, and several other vital operations. It also added, "poor management and corruption at Eskom mean South Africa has been experiencing power cuts for many years."
The verdict:
An old video of 2019 is recirculating with a false context linking it to the current power outages in South Africa. Hence, we have marked this claim as false.
Reference links
Twitter
The Citizen
KMF