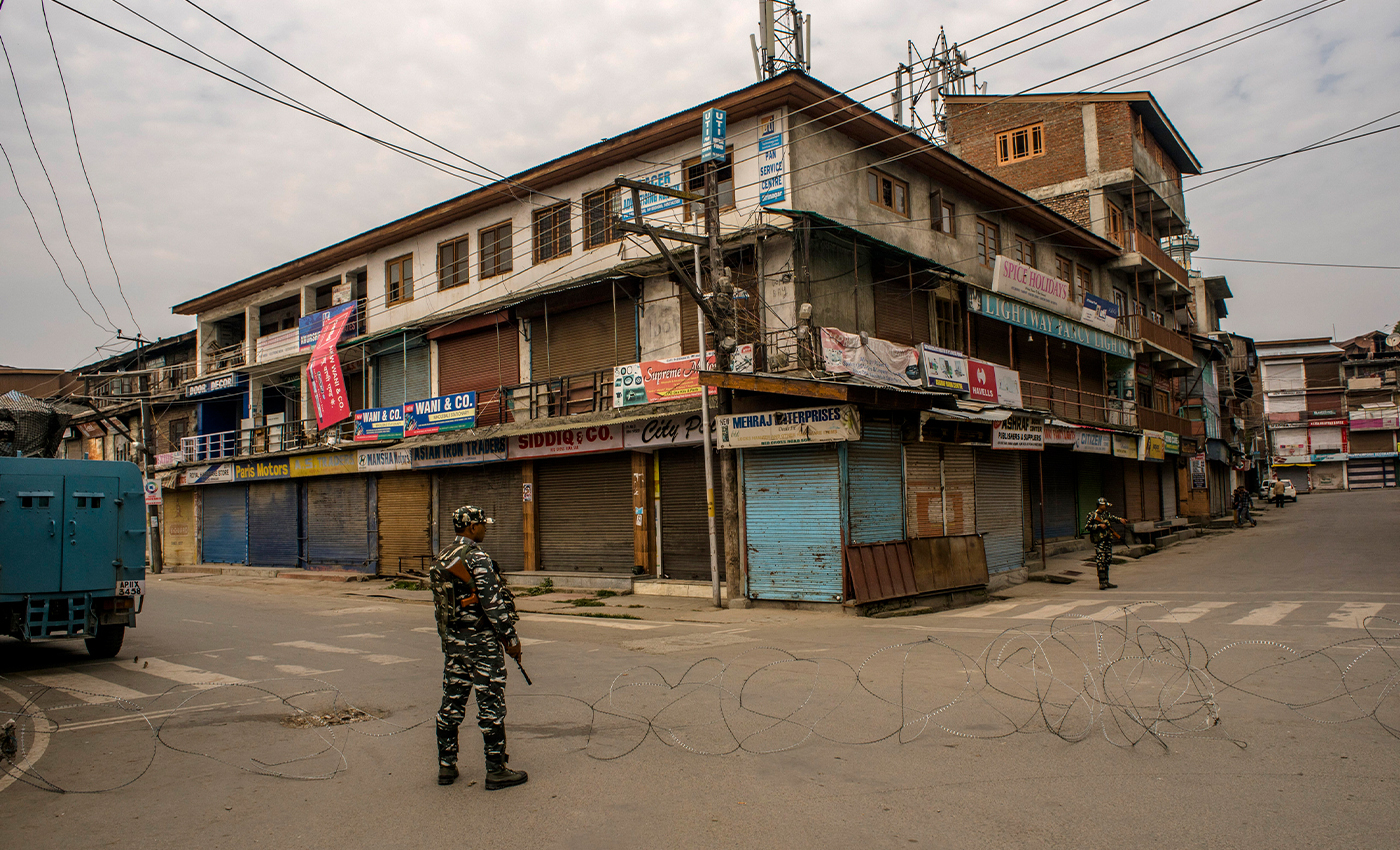 Instances of stone-pelting started gradually declining months before demonitization was announced and never fully stopped after it was announced.
In 2016, the former Minister of Defense, Manohar Parrikar, said that since Prime Minister Narendra Modi announced demonetization in India in November 2016, stone-pelting instances have stopped in Kashmir. However, his claim is false. Instances of stone-pelting started declining much before demonetization was announced, but they never completely stopped.
In July 2016, after rebel commander Burhan Wani was killed in Kashmir, 2,347 incidents of stones pelting at security forces across were reported. According to The Wire, 820 cases of stone-pelting were reported in July, the month Wani was killed. The numbers gradually started decreasing with 747 cases in August and 535 in September. Stone-pelting instances witnessed a sharp decline in October, which reported 157 incidents. The decline in such incidents was taking place well before November 8, when demonetization was announced. Kashmir saw a decline of 81 percent in the number of stone-throwing incidents by the end of October.
Moreover, The Wire further reported that a police officer, on the condition of anonymity, said, "that during the last two months, the police has successfully controlled the situation in rural Kashmir, which witnessed a large number of protests. We have detained the provocateurs of violence and those people who were instigating the youth to pelt stones. All these measures are showing the results."
During the first 50 days of the uprising, around 2,000 youth were arrested by the police, and another 210 persons were charged under the Public Safety Act (PSA). This crackdown by the police majorly explains the fall in the number of stone-pelting incidents. "More than 2,000 youth who are on the run are wanted in different cases related to law and order. Whosoever has taken the law into his own hands will be dealt accordingly," a police official told The Wire.
The Wire further quoted a political analyst Gul Muhammad Wani who said several factors explained the decline in stone-pelting incidents. "The protest fatigue, state repression, international apathy towards Kashmir, the social pressures and heightened tension between India and Pakistan have led to an impact on the psyche of youth after four months of unrest, and that explains fall in stone-throwing incidents," he argued.
Reference links
The Economic Times
The Wire