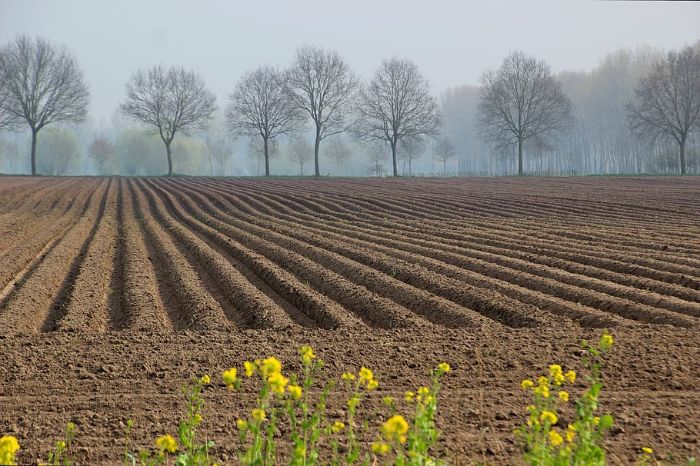 A Dalit couple was assaulted by police in Madhya Pradesh while resisting eviction. They drank pesticide after the cops destroyed their crops.
On July 15, 2020, a video of police officers brutally assaulting a man with batons in Madhya Pradesh's Guna district went viral on social media. The incident happened when the police reached the Jagatpur Chak area of Guna district where Ramkumar Ahirwar and his wife Savitri Devi, who are Dalits, have been living and cultivating crops for many years. The state government said 20 bighas of public land had been set aside for building a college. The property was allegedly encroached on by Ram Kumar Ahirwar and his family. Local media reports stated that multiple attempts had been made to get the land vacated.
According to the district administration, around 45 bighas of land has been grabbed by a local gangster, who already owns 80 bighas land and a big house. The Dalit family was pushed to the forefront by the gangster and his men to stall the eviction. Ahirwar had paid the gangster Rs 3 lakh for the land.
On July 14, 2020, a team from the state revenue department, accompanied by cops, visited the land to evict the couple and prepare it for the construction of a boundary wall. The crops of the Dalit couple were bulldozed by the police and the revenue department officials. The video also showed the police abusing and pushing away the children of the couple. The couple attempted to resist and, when faced with the devastation of their crops, drank pesticide in an attempt to kill themselves. Following this, the cops assaulted them even more and dragged them into an ambulance. Savitri Bai said they did not have any other option but to kill themselves when their crops had been destroyed as they have a debt of Rs 3 lakh. Their condition is said to be stable.
Reference links
The Hindu
The New Indian Express
NDTV