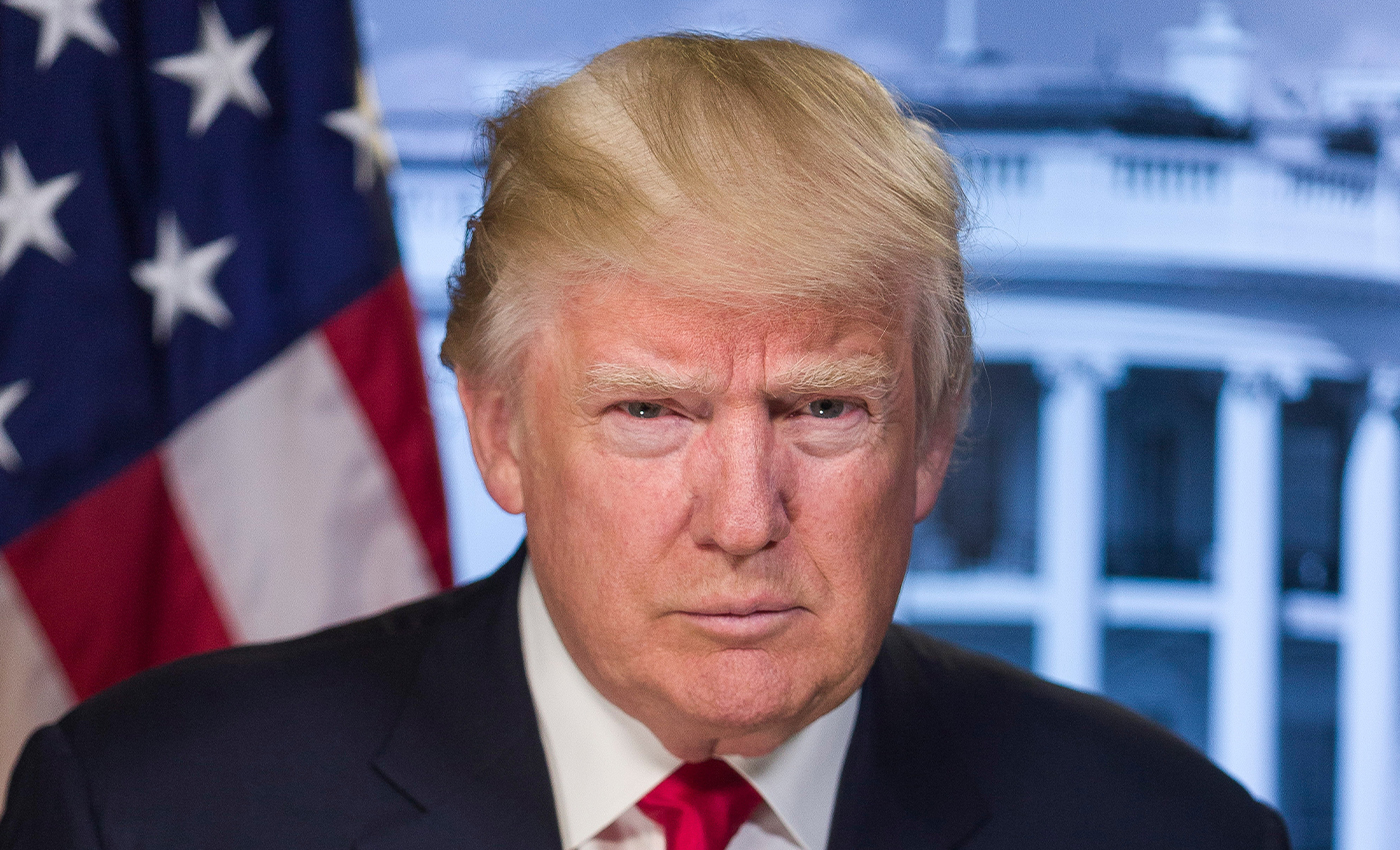 The Trump administration has b
On the fourth night of the Republican National Convention (RNC), Sean Reyes, Attorney General of Utah, dubbed President Donald Trump a 'warrior against child trafficking.' During Trump's speech on the same night, he claimed that the Trump administration has done more to combat human trafficking than any other in modern history.
Since taking office, Trump vowed to combat an epidemic of human trafficking in the United States. In a Washington Post op-ed penned by Ivanka Trump, she reiterated her father's claims that human trafficking was one of his government's top priorities.
According to the Walk Free Foundation, an estimated 400,000 people are believed to be trapped in modern slavery in the United States. In January 2020, Trump said that next year's government budget would call for $70 million to fight trafficking. An anti-trafficking official will also be named to the White House domestic policy council. In August 2020, the Trump administration announced more than $35 million in Justice Department grants to organizations that provide safe housing for human trafficking victims. Attorney General William Barr and presidential adviser Ivanka Trump announced the funding at a White House event attended by survivors of human trafficking and organizations that support them.
In a speech at the White House in January 2020, Trump said that he has signed nine pieces of bipartisan legislation explicitly aimed at combatting human trafficking domestically and worldwide. He further said that his administration has authorized $430 million to fight sex and labor trafficking. Ivanka Trump reiterated these facts in her speech on the fourth night of the RNC. The New Yorker noted that in October 2018, Trump was the first President to address an interagency task-force meeting on trafficking.
While Trump's administration has signed legislation targeting child trafficking and provided funding to groups helping victims of child trafficking, his administration has also come under fire from experts and civil society activists for some of his policies which exacerbate and encourage human trafficking. His administration has been criticized for its anti-immigration policies, its decrease in investigations, and the discriminatory treatment of LGBTQ individuals, making certain people more vulnerable to trafficking.
Trump has often defended his harsh immigrating policies and has often seen describing an image where women are being smuggled across the southern border, tied up, with duct tape on their faces. However, the New Yorker notes that according to data from the Department of Justice, in 2017, roughly two-thirds of the trafficking victims were U.S. citizens. Among noncitizens, illegal border-crossing is not typically the issue.
The administration's highly controversial public charge memo, which suggests further penalizing noncitizens for using government services, has already had a reported impact on trafficking victims attempting to adjust their status and has made them wary of seeking government help. Many experts have also pointed out that family separation at the border creates ideal circumstances for traffickers.
When the Trafficking Victims Protection Act (TVPA) was enacted, it created a special humanitarian visa for victims of trafficking known as the T visa. T visas offer a lifeline for noncitizen victims of trafficking and are a crucial law enforcement tool; often, the only way to build trafficking cases is with witness testimony. Few countries provide similar support to trafficking survivors. In November, 2018, the Trump administration announced that noncitizens who are denied a visa might be issued a notice to appear in immigration court and put into deportation proceedings. The processing times for T visas have increased to nearly three years. It has been reported that approval rates have decreased significantly. This policy shift had a major impact of human trafficking victims, and the New Yorker reports that as a result, victims who once freed themselves from trafficking with the support of the U.S. government are now being forced to choose between staying with their traffickers or escaping to a life of working illegally and avoiding immigration authorities. Furthermore, applicants for T visas who entered the country illegally are sometimes required to pay a nine-hundred-and-thirty-dollar filing fee to request that the government excuse their illegal entry. Under past administrations, the fee was regularly waived if the victims were unable to pay.
Family separation at the border creates ideal circumstances for traffickers. The Human Rights Watch (HRW) noted that United States officials are separating migrant children from their families at the border, causing severe and lasting harm. Foreign policy noted that Michelle Brané, the senior director of migrant rights and justice at the Women's Refugee Commission said they saw traffickers standing outside of detention centers and border points, ready to exploit children who had been seperated from their families. Moreover, lawsuits in six states allege that privately-owned immigration detention centers contracted by the Department of Homeland Security were guilty of labor trafficking.
LGBTQ individuals are deemed highly vulnerable to trafficking. Still, the Trump administration has removed various legal protections for the LGBTQ community, particularly for transgender individuals. Family separation at the border creates ideal circumstances for traffickers. Lawsuits pending in six states allege that privately owned immigration detention centers contracted by the Department of Homeland Security are guilty of labor trafficking.
Many anti-trafficking groups were invited to the event in January 2020, which was hosted by Trump and his daughter, Ivanka, on human trafficking. The Washington Post reported that as many as eight groups declined the invitation. Polaris, the nonprofit organization that runs the national human-trafficking hotline, cited Trump's policies that put immigrants at risk as their reason for declining the invitation. The Post further noted that during President Barack Obama's eight years in office, nearly 6,800 people applied for a T visa. More than 5,000 were approved in that period. Since Trump took office in 2017, more than 4,000 people have applied, but just 1,745 have been approved. In the fiscal year 2019, when USCIS received 1,242 T visa applications, just 500 were granted, the lowest count since 2010, a year when only 541 people applied.
Jean Bruggeman, the executive director of Freedom Network USA told the Post the Trump administration policy limited the number of asylum seekers allowed to cross the border, and other restrictions meant people fleeing trafficking are not getting the help they need. She also said long wait times and rule changes for T-visas, designated for victims of crimes and their families, have discouraged some survivors from stepping forward.
Based on the evidence cited above, we conclude that while Trump has taken a few measures to protect people from trafficking, his harsh immigration policies and reduced prosecutions, it is misleading to suggest that his administration is the champion of human trafficking rights.
Reference links
Reuters
AP NEWS
Foreign Policy