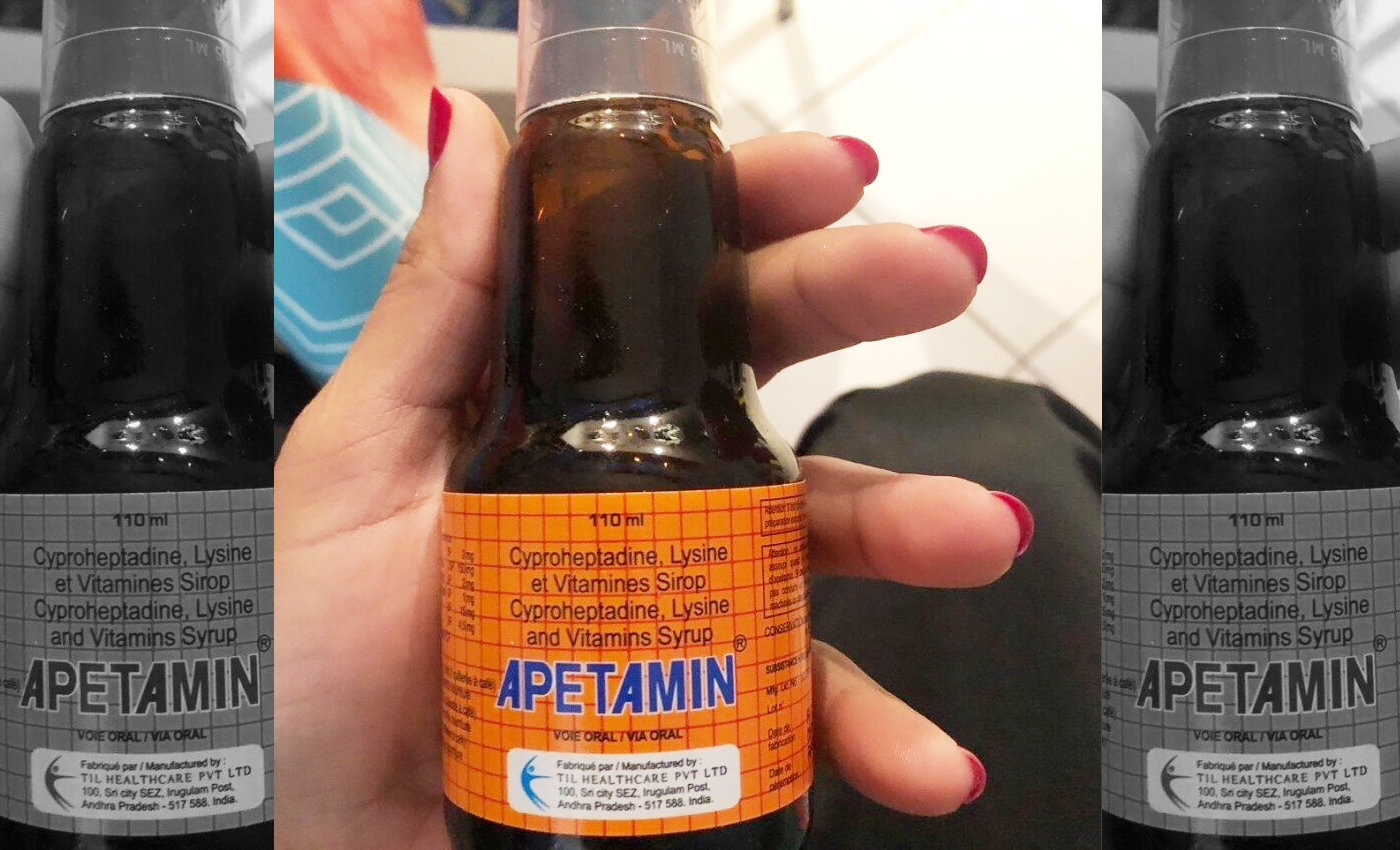 International health bodies have not approved Apetamin due to safety and effectiveness concerns, and it is illegal to sell it in many countries.
Apetamin is a vitamin syrup or tablet that claims to boost one's appetite and help gain weight. It was developed by TIL Healthcare PVT, an Indian pharmaceutical company. Apetamin products contain cyproheptadine hydrochloride, a prescription drug that tends to increase insulin-like growth variable (IGF-1) levels in underweight children. IGF-1 is a hormone associated with weight gain. However, it's not available in health stores or on reputable websites in the United States because the Food and Drug Administration (FDA) did not approve it.
Dietary supplements can be helpful to one's health, but they can also pose risks. FDA does not have the authority to review dietary supplement products for safety and efficacy until they are sold in the United States. It is illegal to sell it in the United States and many other countries that the FDA has not approved. It does not approve Apetamin, as the cyproheptadine in the drug is used for appetite stimulation; the reported side effects of which include stimulation of appetite and weight gain. However, FDA does approve the use of cyproheptadine, the main ingredient in Apetamin, for allergic reactions.
According to Medical News Today, Apetamin containing the prescription drug cyproheptadine makes it illegal to sell without a proper license.
According to Healthline, through research on Apetamin and weight gain, several studies have found that its key ingredient, cyproheptadine hydrochloride, may help people with appetite issues and are at risk of being malnourished gain weight. Additionally, a 12-week study of 16 children and teenagers with cystic fibrosis (a genetic disease that can cause weight loss) found that taking cyproheptadine hydrochloride resulted in substantial weight gain compared to a placebo. Although there are several studies on it, how efficient Apetamine is at improving appetite is unknown.
As per a study conducted in the U.S., a 40-year-old woman complained about nausea, right-sided abdominal pain, and jaundice six weeks after beginning Apetamin, which she heard about on social media for weight gain. A biopsy revealed that the patient developed autoimmune hepatitis due to the medication. After she reduced and eventually stopped her Apetamin intake, her symptoms improved.
According to a BBC article published on May 3, 2021, while the selling of Apetamin is prohibited in the United Kingdom, BBC Three discovered that it is available in stores and shopping websites. In an open letter, NHS leaders expressed their concern about the product's marketing and its effect on physical and mental health. Instagram told BBC that selling non-medical medications was strictly against its policies and that it would take down accounts selling Apetamin. NHS England claimed that dozens of such Instagram accounts were still active, and no action was taken even after confirmation.