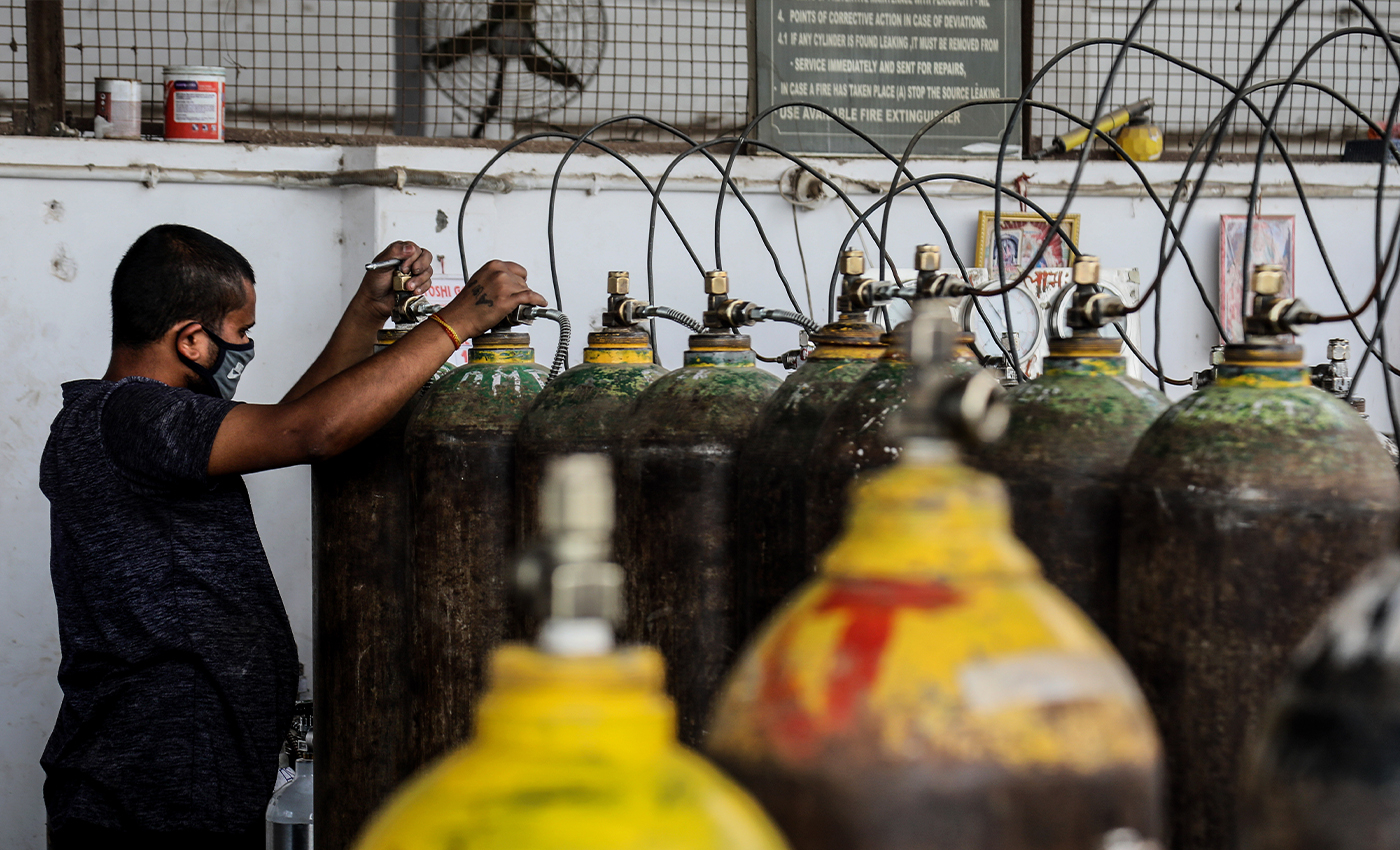 So far, only one PSA oxygen generation plant has been installed in Delhi through the PM CARES Fund and four more are in progress.
India is facing the second COVID-19 wave. Hospitals are running out of oxygen supply and beds due to the surge of patients testing positive for the coronavirus.
Delhi is one of the states that has the highest COVID-19 cases. In 2020, the central government decided to set up 162 Pressure Swing Adsorption (PSA) oxygen generation plants across India through the Prime Minister's CARES Fund Trust. The Fund allocated ₹201.58 crores for installing PSA oxygen plants in public health facilities.
The Central Medical Services Society, a body under the union health ministry, is responsible for evaluating the bids, checking the eligibility of bidders, fixing prices, selecting vendors, and ensuring the chosen vendors deliver the goods. The PM CARES Fund allocated eight oxygen plants for Delhi; however, it has yet to install all of them.
Hindustan Times reported that Delhi Chief Minister Arvind Kejriwal denied the central government's efforts to set up oxygen plants. He said that the oxygen plants were to have been installed by December 2020 and that the PM CARES Fund gave no money to the state governments to install them.
According to the PM CARES Fund, the total project cost includes ₹137.33 crores for plant supply and commissioning, a management fee for the Central Medical Supply Store, and approximately ₹64.25 crores for the Comprehensive Annual Maintenance Contract. India Today reported on April 22 that the central government claimed to have awarded the contract to a single vendor, who then fled. Consequently, only 10 of the 162 plants in India have been operational to date.
According to other media reports, on March 17, 2021, one PSA oxygen plant was installed in Burari Hospital in Kaushik Enclave, Delhi. Four more plants are said to be completed by April 30, 2021, namely Deen Dayal Upadhyay Hospital, Lok Nayak Hospital, Baba Saheb Ambedkar Hospital, Rohini and Deepa Chand Bandhu Hospital, and Ashok Vihar in Delhi. Despite weekly reviews since November 2020, the Central government blames the Delhi government for the delayed site readiness of those hospitals.
The Delhi government has stated that it is working closely with the Centre to bridge its allocated quota of oxygen for Delhi. All of those plants were supposed to be installed and handed over to state governments by December 2020. Business Standard reported that the Delhi High Court, on April 24, 2021, asked the Delhi government to set up its own oxygen plant, stating that the responsibility falls on them.
The COVID-19 pandemic has given rise to a lot of potentially dangerous misinformation. For reliable advice on COVID-19 including symptoms, prevention and available treatment, please refer to the World Health Organisation or your national healthcare authority.