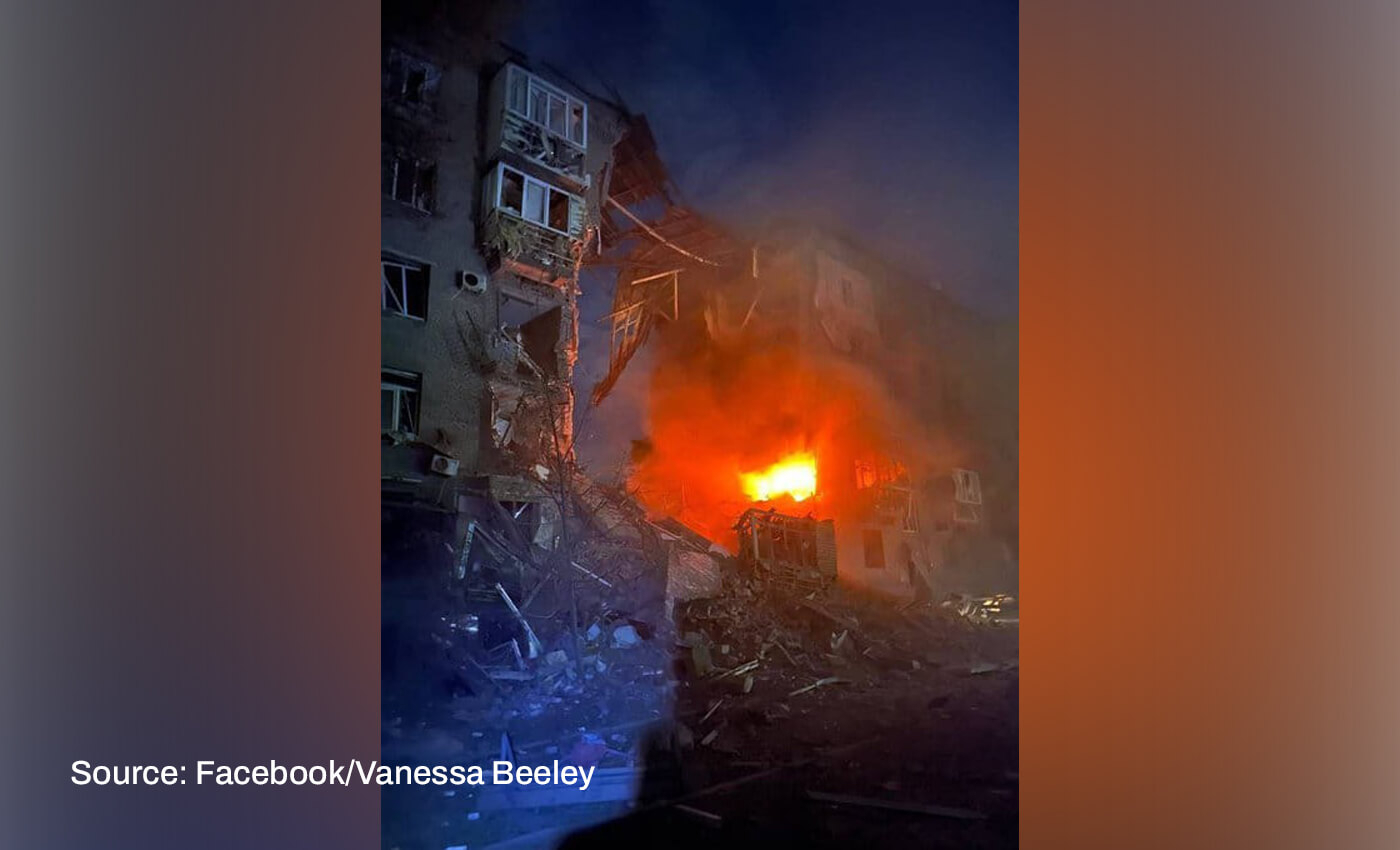 There is no evidence that NATO combatants and Polish soldiers died in the Zaporizhzhya missile attack on October 8.
Context
On October 10, 2022, a Facebook post claimed that Russia fired missiles at a building in Zaporizhzhya on October 8, which killed NATO combatants and 500 Polish soldiers. The caption of the post read, "Russia attacked buildings where large numbers of NATO combatants are housed in #Zaporizhzhia including 5000 Poland army soldiers. They were planning a major offensive to enter Russian territory in #Zaporizhzhya NATO had to cancel the offensive as the casualties were very high." The post has a picture of a blown-up building on fire.
In fact
On October 8, the Associated Press reported that "the death toll from a Russian missile attack on an apartment building in the Ukrainian city of Zaporizhzhia has risen to 12." The report stated that 21 people were rescued from the rubble and a dozen remained hospitalized.
Deutsche Welle quoted a local official who said, "at least 20 houses and 50 apartment buildings were damaged by Russian shelling." There have been no reports of NATO combatants or Polish soldiers killed during this missile strike.
Regional Governor of Zaporizhzhia, Oleksandr Starukh, posted pictures and reels of the destroyed residential building on his Instagram account on October 8. The caption for his posts stated that seven missiles were launched - "probably C-300" type. One hit a five-story building in the city center of Zaporizhzhia. His posts also showed rescue teams clearing the area; he did not mention rescuing or finding NATO combatants or Polish soldiers.
In September 2022, in an interview with the Center for Strategic and International Studies, Zbigniew Rau, Poland's Minister of Foreign Affairs, said, "Poland has led the way, providing nearly $3 billion worth of aid in total with $1.8 billion of that coming in direct military assistance to Ukraine."
There have been claims about NATO soldiers being a part of the Russia-Ukraine war, which have been debunked. On September 21, BBC News reported that NATO member countries provide military machinery. "There are around 40,000 NATO troops stationed in alliance member countries in the region, such as in the Baltic states and Poland, with another 300,000 troops on high alert in response to Russia's invasion," the report said. Edward Arnold from the Royal United Services Institute (Rusi), a defense and security think tank, told BBC, "There is no evidence of NATO ground forces participating in Ukraine."
The verdict
Previous claims about NATO soldiers fighting in Ukraine have been debunked as false. There are no reports about NATO or Polish soldiers being killed in the missile attack in Zaporizhzhia on October 8.