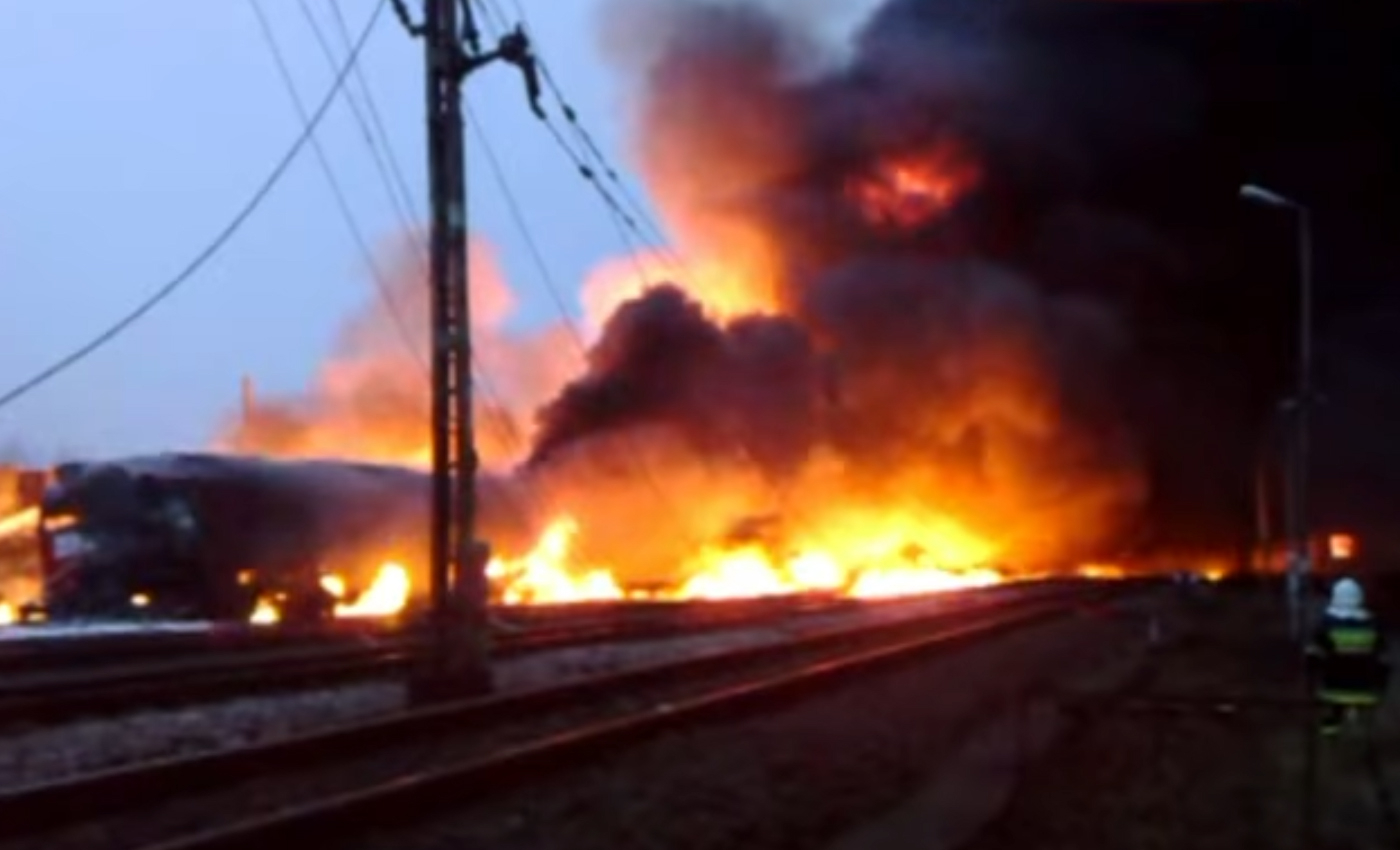 An image of a tank wagon on fire in Bialystok, Poland has been falsely linked to a drone attack by Ukraine against the Russian invasion.
During the Russian invasion of Ukraine in 2022, several fake and old images and videos have gone viral on social media. One such image is of a train on fire with the caption, "The glorious Bayraktar defeated the fuel train from Belarus together with the access tracks. All the equipment (occupiers - ed.), Which stands near Kyiv, can no longer go - Igor Nadtochiy." However, this image is from Poland, not Ukraine.
Using reverse image search analysis, we found the image was taken in Bialystok, Poland, in 2010, and shows a tank wagon on fire after two cargo trains collided. On November 8, 2010, the BBC reported that two cargo trains had collided, causing a large explosion and fire in the northeastern Polish city of Bialystok. One of the trains was carrying flammable liquid in 33 oil tanks and was hit by another train from behind. 17 wagons caught fire, but only 2 of them exploded. The same image can be traced in videos uploaded to YouTube by news channels Radio Białystok and Poranny24.
In addition, there are multiple reports of Ukraine's drone attacks on command and observation posts of the Aidar battalion and the Russian Buk surface-to-air missile system during the Russian invasion. Videos related to drone strikes against the Russian military have also circulated on social media, but they have not been verified. However, there are no media have reported on a drone strike on a Belarus fuel tank in Ukraine.
An image of a train accident in Poland in 2010 has been misattributed to being a Bayraktar TB2 drone strike by Ukraine on a Belarussian fuel train during the Russian invasion. Therefore, we mark this claim as false.