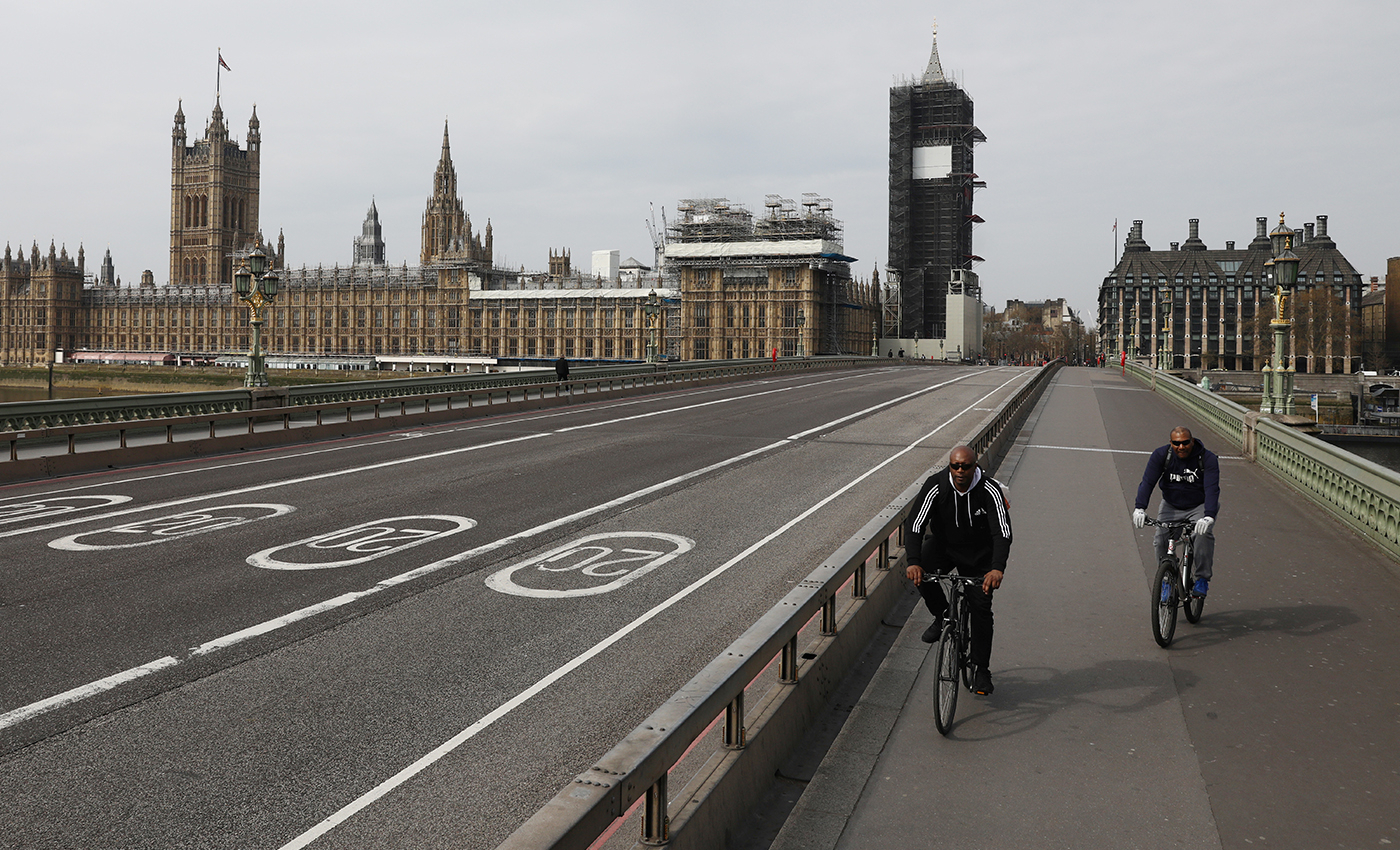 Data presented by the UK government's chief advisers to justify a second national lockdown in England has been mathematically proven to be incorrect.
On Oct. 31, 2020, the UK government announced a four-week strict second national lockdown all over the country. Graphs presented during a Downing Street press conference suggested daily deaths could hit 4,000 in December.
The data included information from Public Health England (PHE) and Cambridge University, which predicted up to 4,000 fatalities a day. But, one of the scientists who worked on that study said the data was presented incorrectly. Professor Daniela de Angelis said the curve was made to look like a prediction when it was a month old model and did not consider the tier restrictions that had previously been introduced. The Cambridge model has since revised its estimates, which are around 1,000 deaths by the start of December.
Carl Heneghan, an Oxford University professor, said that a forecast suggesting 4,000 daily deaths in December was mathematically wrong. The data presented at a Downing Street press conference on Oct. 31 is outdated, he mentioned. Cambridge, who are estimating it in the MRC (Medical Research Council), has already provided updates to provide lower estimates, and these estimates are much closer to the truth. For example, he said, a model revealed about 1,000 deaths on Nov. 1, and actually, only 200 occurred.
Ed Humpherson, the UK Statistics Authority's Director-General for Regulation, urged Sir Patrick Vallance, England's chief scientific adviser, that the government's way of using data to justify COVID-19 restrictions lacks transparency and risks undermining public confidence. A separate blog also pointed out the government's failure to provide the data and assumptions underlying the claim.
The COVID-19 pandemic has given rise to a lot of potentially dangerous misinformation. For reliable advice on COVID-19 including symptoms, prevention and available treatment, please refer to the World Health Organisation or your national healthcare authority.
Reference links
UK Government
YouTube
UK Government