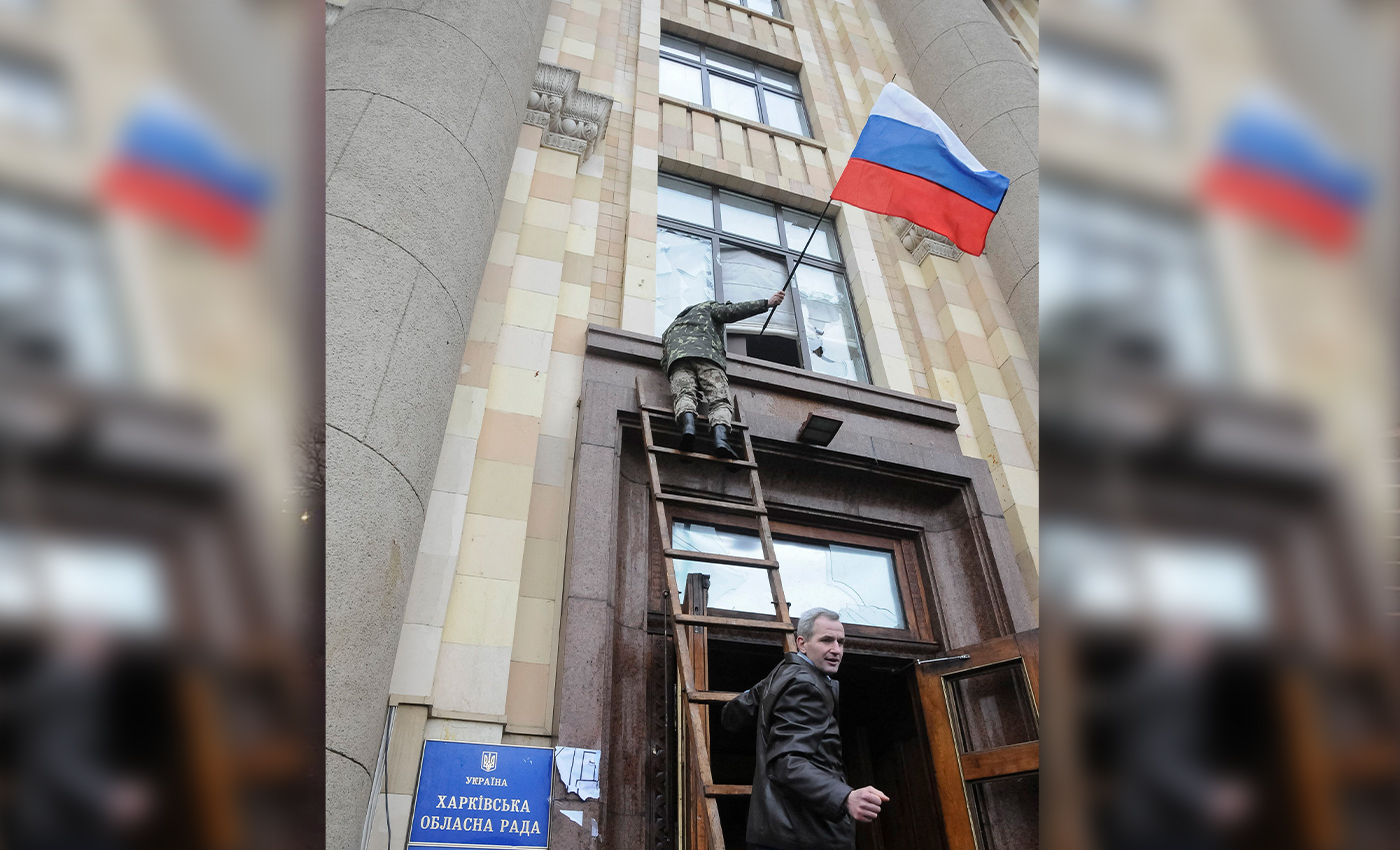 The image of flag hoisting at the Kharkiv Regional Council building is from March 2014, which was misattributed to the current situation in Ukraine.
Coverage of the Russian invasion of Ukraine has gained traction on a global scale. In light of this, social media has been filled with posts related to Ukraine and Russia. One image depicts a person hoisting a Russian flag at the Kharkiv Regional Council, Ukraine. The image was shared as a reference for the present circumstances in Ukraine. However, this is false.
Through reverse image search, it was found that the image was captured by Reuters' Stringer photographer in March 2014, during pro-Russian unrest in Ukraine. On March 1, 2014, Reuters reported that "A pro-Russian protester installs the Russian flag at the regional government building after clashes with supporters of Ukraine's new government in central Kharkiv." When pro-Russia activists tried to capture the regional governor's headquarters, they were met with resistance by the new Ukrainian government at the time.
In March 2014, Ukraine witnessed demonstrations by pro-Russian and anti-government groups. The Washington Post reported that Kharkiv was one of several cities across eastern Ukraine where pro-Russian demonstrators "tilt held rallies and raised Russian flags."
Therefore, a photograph of the Russian flag hoisted at the Kharkiv Regional Council building in 2014 has been falsely linked to the current Russia and Ukraine conflict. There is no connection between the image and Ukraine's prevailing situation.
Reference links
Reuters
The Washington Post