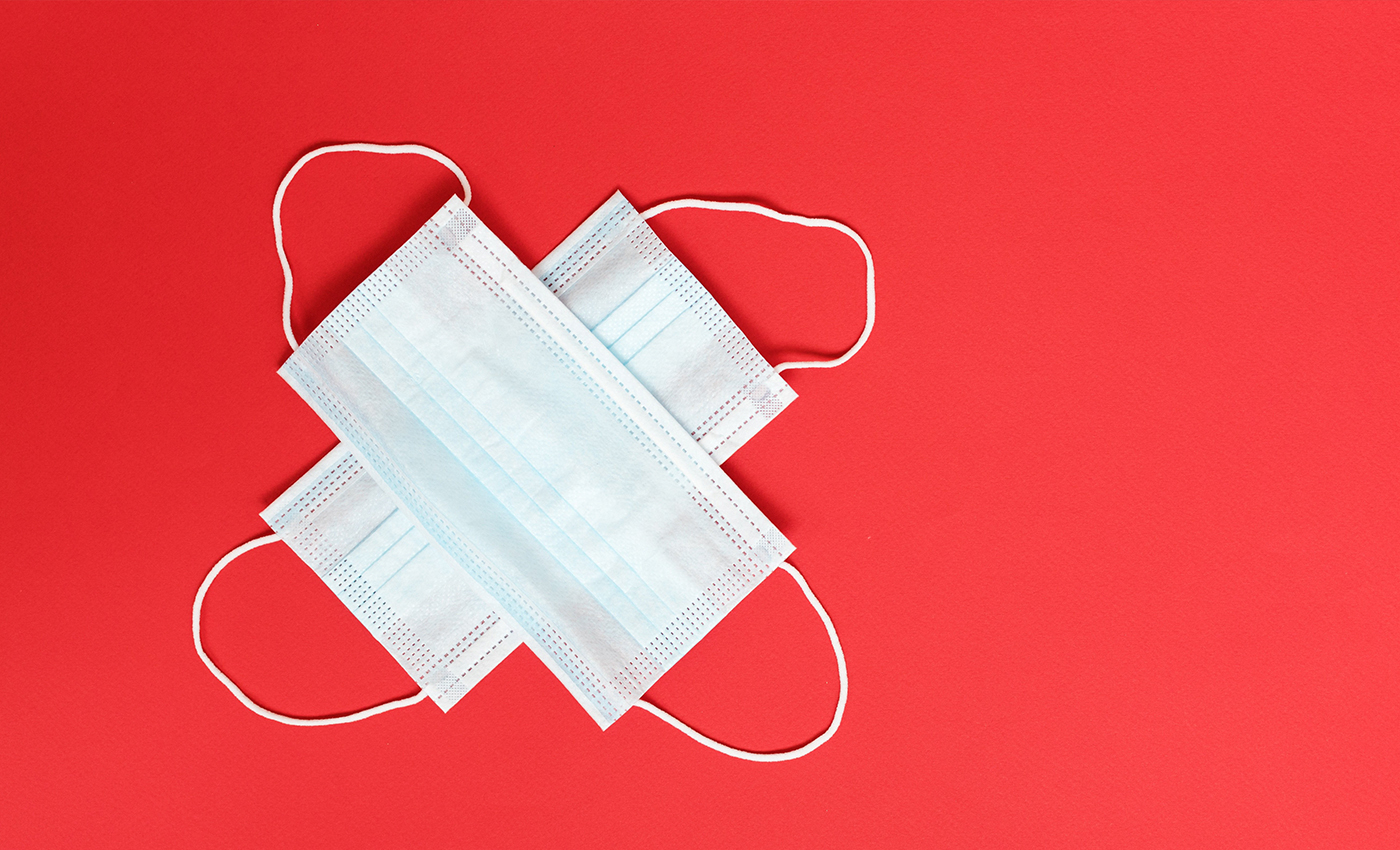 The CDC has said that wearing two masks could provide twice as much protection against the virus, but ensuring a proper fit is vital.
A study from the U.S. Centers for Disease Control and Prevention (CDC) has suggested that wearing two close-fitting masks can provide a significant boost in protection against COVID-19. The Guardian reports that while the U.S. disease expert Anthony Fauci has recommended wearing two masks, this is the first formal study to test its benefits.
The CDC compared the results of wearing no mask, a poorly fitted surgical mask, a fabric mask, and double-masking in a simulation of respiratory droplets between two people. When people wore a tight-fitting surgical mask underneath a fabric mask, protection against aerosol droplets increased by as much as 90 percent. The likelihood of transmitting the virus from one individual to another also significantly dropped when both parties wore two masks.
The CDC's website recommends that individuals "Wear a disposable mask underneath a cloth mask" and that "The cloth mask should push the edges of the disposable mask against your face." It advises against wearing two disposable masks and adds that individuals should only wear one KN95 mask at any time.
There are some further caveats. Beards and facial hair were found to diminish the effectiveness of double masking, and the benefits to children were also difficult to measure, as their faces are smaller.
The COVID-19 pandemic has given rise to a lot of potentially dangerous misinformation. For reliable advice on COVID-19 including symptoms, prevention and available treatment, please refer to the World Health Organisation or your national healthcare authority.