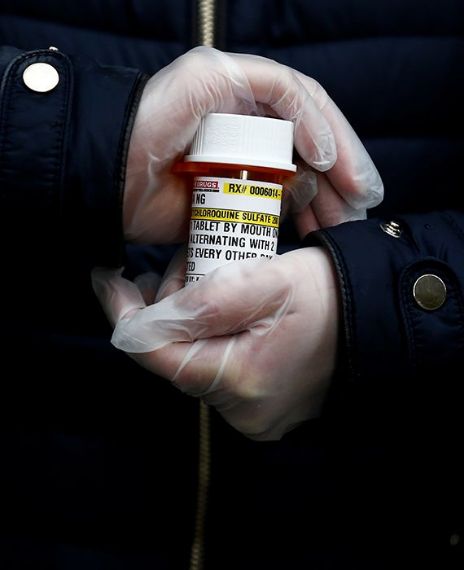 The U.S. wanted hydroxychloroquine from India but nowhere is it specified that India demanded unrestricted access to the U.S. market in return.
U.S. President Donald Trump during a Coronavirus Task Force briefing on 4 April 2020 said that he wanted India to supply hydroxychloroquine, as it manufactured in large amounts. It was in addition to what the U.S has been getting from other locations.
India's Ambassador to the U.S. Taranjit Singh Sandhu tweeted that consignment of hydroxychloroquine from India arrived at Newark airport on 11 April 2020.
The U.S. bought more than 29 million doses of hydroxychloroquine from India after it lifted the ban for exporting the drug on 6 April 2020.
There have been claims circulating online stating that India has asked the U.S. for unrestricted access to the U.S. market for its pharma companies. However, we did not find any credible or verified source to confirm that India had made specific demands to the U.S in exchange for anti-malaria drug hydroxychloroquine.
The COVID-19 pandemic has given rise to a lot of potentially dangerous misinformation. For reliable advice on COVID-19 including symptoms, prevention and available treatment, please refer to the World Health Organisation or your national healthcare authority.