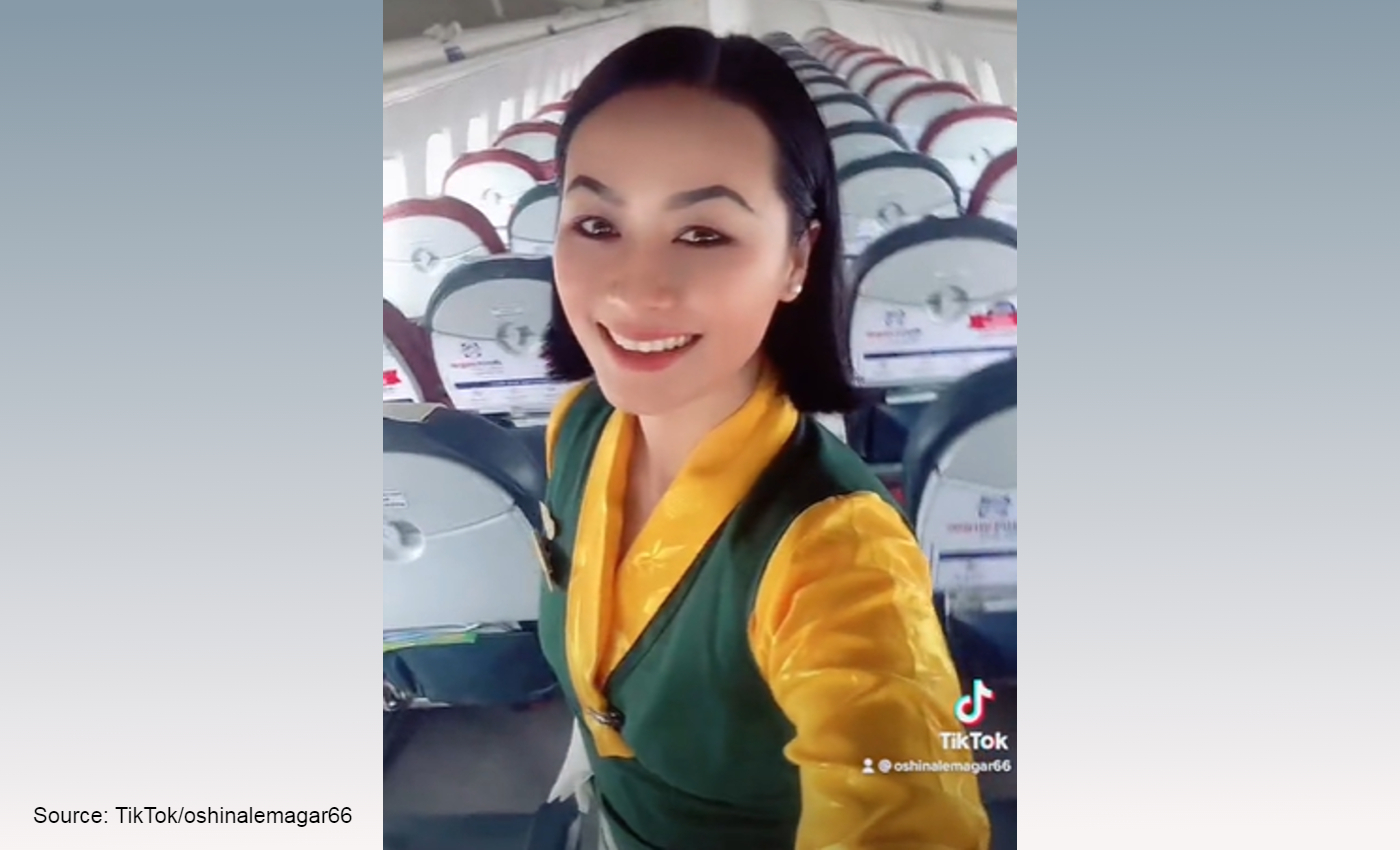 The Yeti Airlines air hostess uploaded the video in September 2022. It has no connection with the January 2023 crash in Nepal.
Context
On January 15, 2023, a Yeti Airlines flight carrying 72 passengers and crew members from Kathmandu to Pokhara in Nepal crashed, leaving no survivors. Since then, multiple videos have emerged on social media claiming to show the horrific crash.
One viral video depicts an air hostess recording herself inside an aircraft, shared with the claim that it shows a Yeti Airlines air hostess who captured the video "moments before" the crash in Nepal. The official Facebook page of DY365, an Assamese satellite news channel, posted the video with this claim on January 16, 2023, garnering around 382k views. Wion News, India Times, and Times Now reported on the video with the same claim and named the air hostess as Oshin Ale Magar. However, the video is old and unrelated to the crash.
In Fact
On January 15, 2023, Nepal's Civil Aviation Authority posted a press release about the Yeti Airlines crash on their official Twitter handle. We translated the release from Nepali and discovered that it listed Magar as one of the crew members.
A Hindustan Times report about the video from January 17, 2023, confirmed that the flight attendant was also a TikTok user. We located the TikTok profile of Magar and found that the viral video had been uploaded to her profile on September 11, 2022, confirming it is unrelated to the crash on January 15, 2023.
An NDTV report from January 17, 2023, also confirmed that the video was not taken minutes before the crash and stated this in the headline: "Viral Video Of Nepal Flight Air Hostess Is Old, Not 'Minutes Before Crash'."
The Verdict
While the viral video is indeed by Oshin Ale Magar, an air hostess onboard the ill-fated Yeti Airlines flight, the video itself is old and dates back to September 2022. The claim that the video was captured by a Yeti Airlines air hostess moments before the crash in Nepal is incorrect. Therefore, we have marked the claim as misleading.