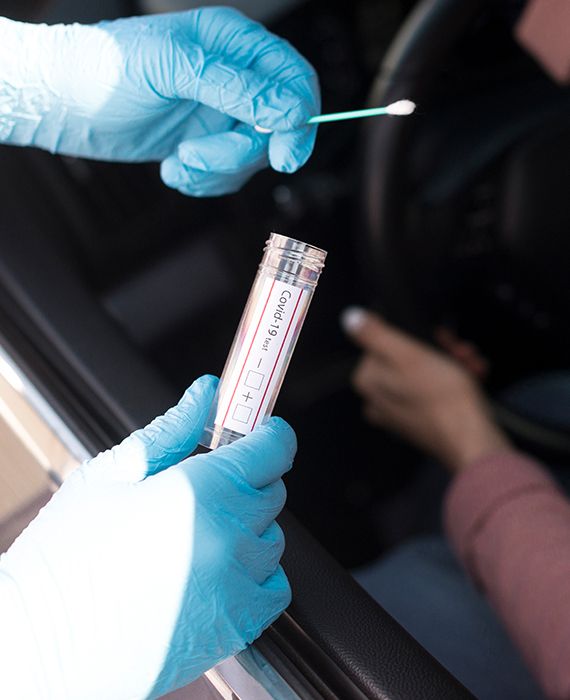 Germany's first drive-through for Coronavirus testing does not use a former Burker King Facility but was built in Gross-Gerau's local hospital.
It's true that Germany launched its first coronavirus test drive-in facility in the town of Gross-Gerau. However, the drive-in is not located in a former Burger King facility but rather in the local hospital. Doctors in the Gross-Gerau district hospital launched the drive-thru as a creative and safe way to screen people for the virus while minimizing contact and exposure for both medical staff and patients. Each person who suspects they have symptoms calls the hospital beforehand and is assigned a time slot. The doctor meets the patient at the drive-in and conducts the test in protective gear.
The COVID-19 pandemic has given rise to a lot of potentially dangerous misinformation. For reliable advice on COVID-19 including symptoms, prevention and available treatment, please refer to the World Health Organisation or your national healthcare authority.
Reference links
New York Post
Twitter
MSN