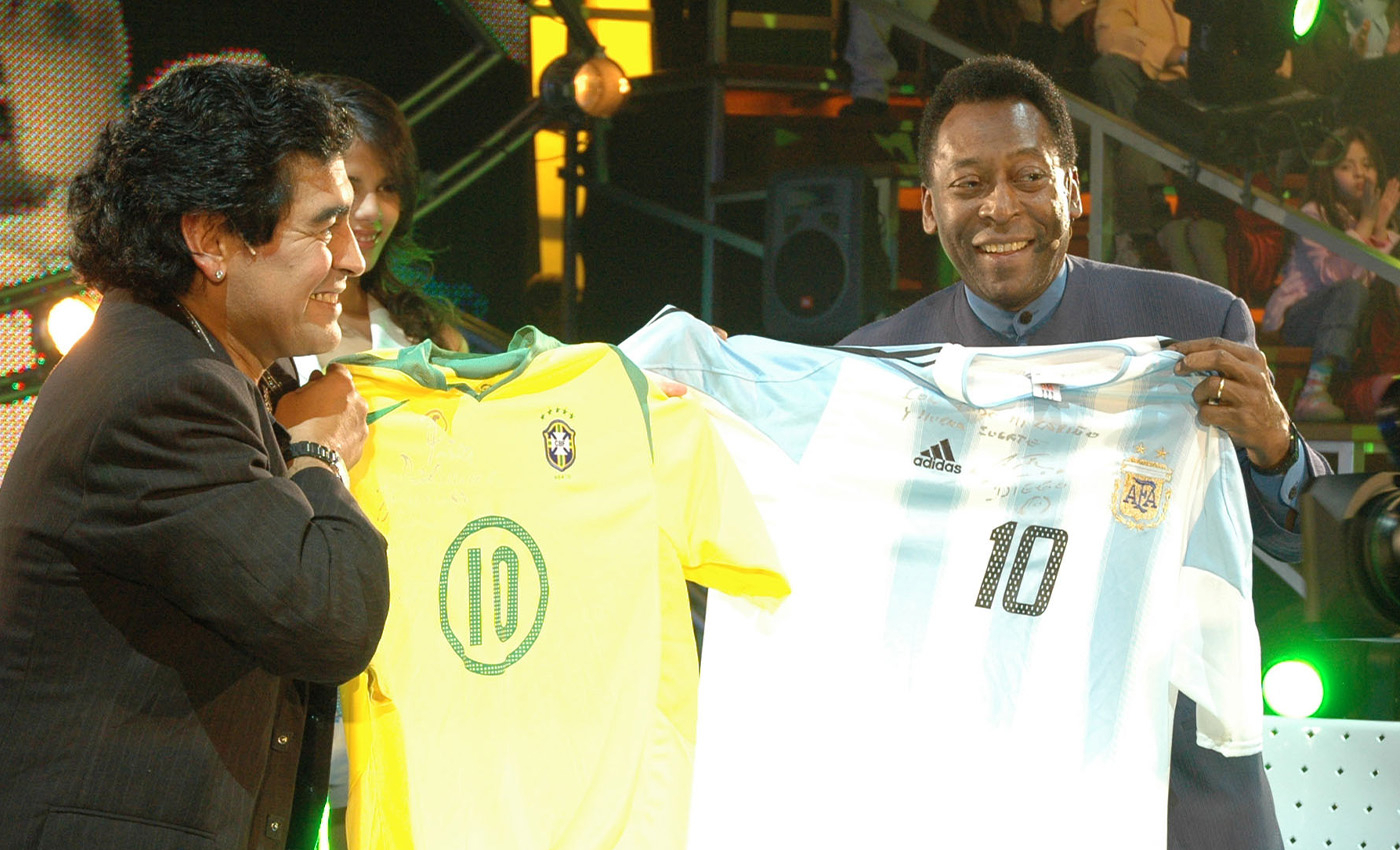 Pele and Maradona are known to be great players of football in different eras. There are no records of any matches played by them together.
Diego Armando Maradona was an Argentine professional football player and manager. Edson Arantes do Nascimento, known as Pelé, is a Brazilian former professional football player.
On November 25, 2020, Maradona passed away following a cardiac arrest at the age of 60. A few hours later of the death, Pele posted a tribute tweet - 'Sad news to lose a friend like that. May God give enough strength to his family. For sure, one day we will kick a ball together in heaven'.
A debate has always prevailed over the title of soccer's best player between Maradona and Pele, despite the two South Americans played in totally different eras. Pele from 1956 to 1977 and Maradona from 1976 to 2000. Both the players had only one similarity- they wore the same number shirt- number 10. FIFA Player of the Century, a FIFA award to decide the greatest football player of the 20th century, was awarded to Maradona and Pele jointly on December 11, 2000.
Playing for Brazil Pelé's last international match was on 18 July 1971 against Yugoslavia in Rio de Janeiro. Maradona made his international debut playing for Argentine at age 16, against Hungary, on February 27, 1977. Pele's ended his club career on October 1, 1977, playing for New York Cosmos. Maradona started playing for Argentinos Juniors on October 20, 1976.
There are records of both players participating in interviews, table football matches, and coaching their teams together. As they played at different periods, there are no records of them playing an official game together.
Reference links
Fifa
BBC
Twitter