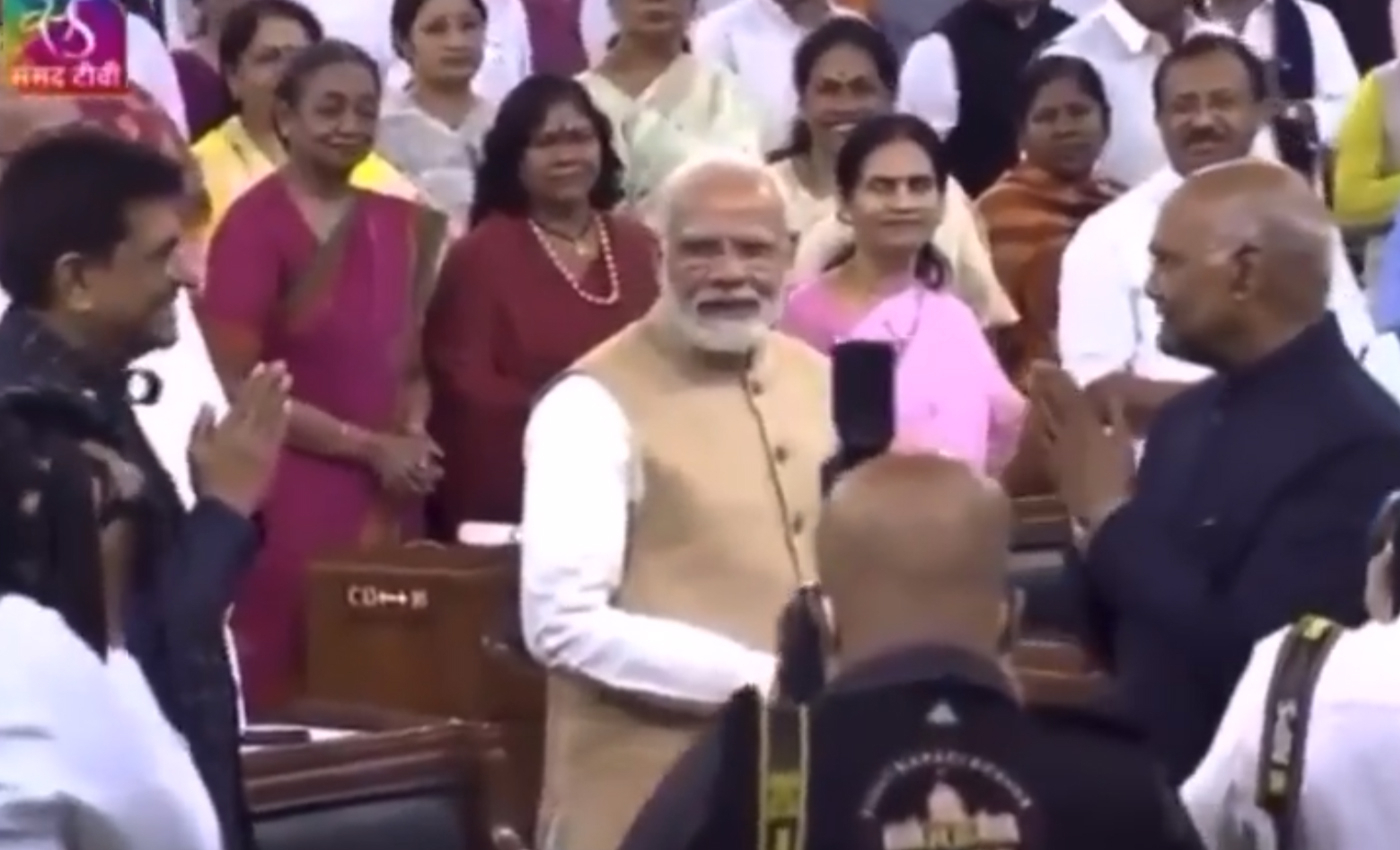 The viral video was purposefully edited to give the impression that Modi ignored Ram Nath Kovind's greetings.
Context:
On July 23, a ceremony was organized in Parliament's Central Hall to pay tribute to former President Ram Nath Kovind. After this farewell ceremony, a six-second video clip of the occasion allegedly showed the prime minister ignoring President Kovind and neglecting to welcome him. This event gave rise to many false and misleading posts on social media. One video, posted by Sanjay Singh AAP, states (translated from Hindi) "Such an insult. Very Sorry Sir. These people are like this, your term is over, now they will not even look at you," but this is false.
In fact:
During the farewell ceremony, members of Parliament attended the occasion together with renowned officials, including Vice President M. Venkaiah Naidu, Prime Minister Narendra Modi, and other delegates. In the original footage, Ram Nath Kovind is extending his folded hands to the visitors. The President was respectfully greeted in the same manner by Narendra Modi, who also smiled and made the same motion. The PM turned to look to the opposite side, while Kovind continued to greet and converse with other dignitaries.
The complete scene is also available on PMO India's YouTube channel. At the 40:42 timestamp, Kovind and the PM start talking. However, the viral snippet was purposefully cut from the longer video to provide misleading context.
The verdict:
We have marked the claim as false because the video was purposefully edited to disregard Modi's impression.
Reference links
YouTube
Twitter
The Hindustan Times