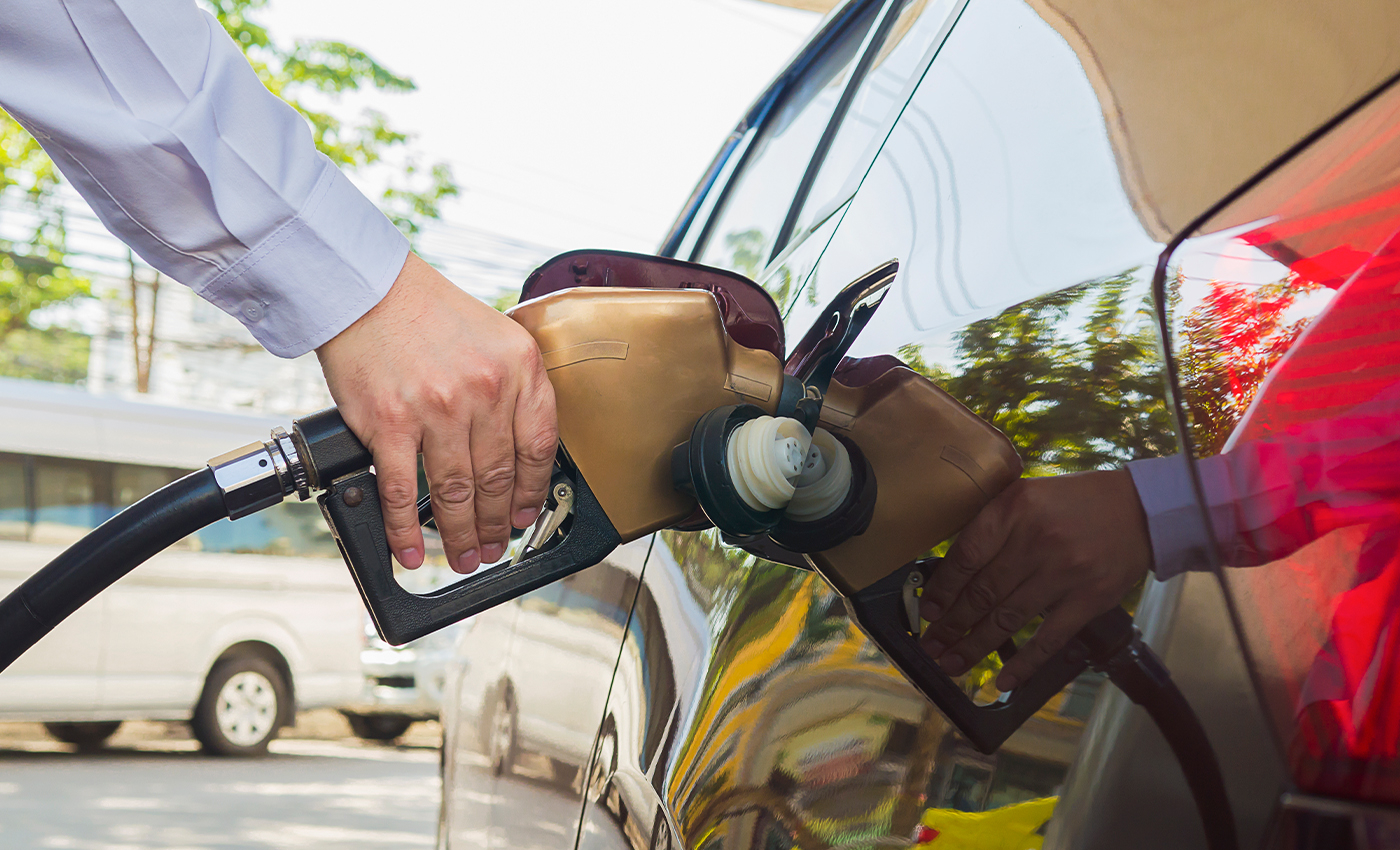 IOCL has debunked the fake viral advisory, clarifying that filling fuel to the vehicle's full capacity is safe, irrespective of the season.
In April 2022, a purported statement from Indian Oil Corporation Limited (IOCL) went viral on social media. IOCL was credited in the viral posts for spreading information about the hazards of overfilling gasoline vehicles. The advisory included an image of the IOCL logo along with a body of text stating that rising air temperatures and people filling their vehicles to the maximum capacity with gasoline could result in fuel tank explosions. The warning statement also mentioned that five such explosions had occurred due to people filling fuel tanks to the maximum. It further advised people to only half-fill their tanks, leaving room for air. However, the IOCL warning that has been widely disseminated across several social media platforms is fake.
No such caution has been issued by the IOCL. We found that the IOCL released a clarification via a Facebook post on April 9, 2022, in response to the warning statement that had spread across social media. The hoax warning was entirely debunked by IOCL, which also mentioned that it is safe to fill up to the vehicle's maximum capacity regardless of whether it is winter or summer. We also looked for news stories about the five reported vehicle explosions mentioned in the message, but there was no indication of vehicle explosions caused by overfilled fuel tanks.
In 2019, the same information went viral on social media; even then, IOCL clarified via Twitter that it had not issued such a warning message. It added that automakers develop their vehicles with safety being the main concern, including performance requirements, ambient conditions, and the maximum fuel tank capacity of gasoline and diesel vehicles. As a result, it is safe to fill vehicles to the maximum capacity regardless of the season.
This claim was also debunked in 2019 by the Times of India, which stated that the warning that gasoline in a vehicle's fuel tank could catch fire and explode in summer had been circulating for years. It further said that the lowest temperature at which petrol and diesel vapourize into a gas that ignites, without the need of any external flame, is 246 degrees Celsius and 210 degrees Celsius respectively, which is significantly above any of the hottest temperatures ever recorded in India.
In 2016, India's highest-ever temperature was recorded in the town of Phalodi in Rajasthan, when temperatures reached 51 degrees Celsius. Moreover, the highest temperature ever recorded on Earth was 56.7 degrees Celsius, measured on July 10, 1913, at Greenland Ranch in Death Valley, California, U.S.
We therefore conclude that the IOCL's warning against filling gasoline tanks to maximum capacity amid rising temperatures is a hoax that has been circulating for years.