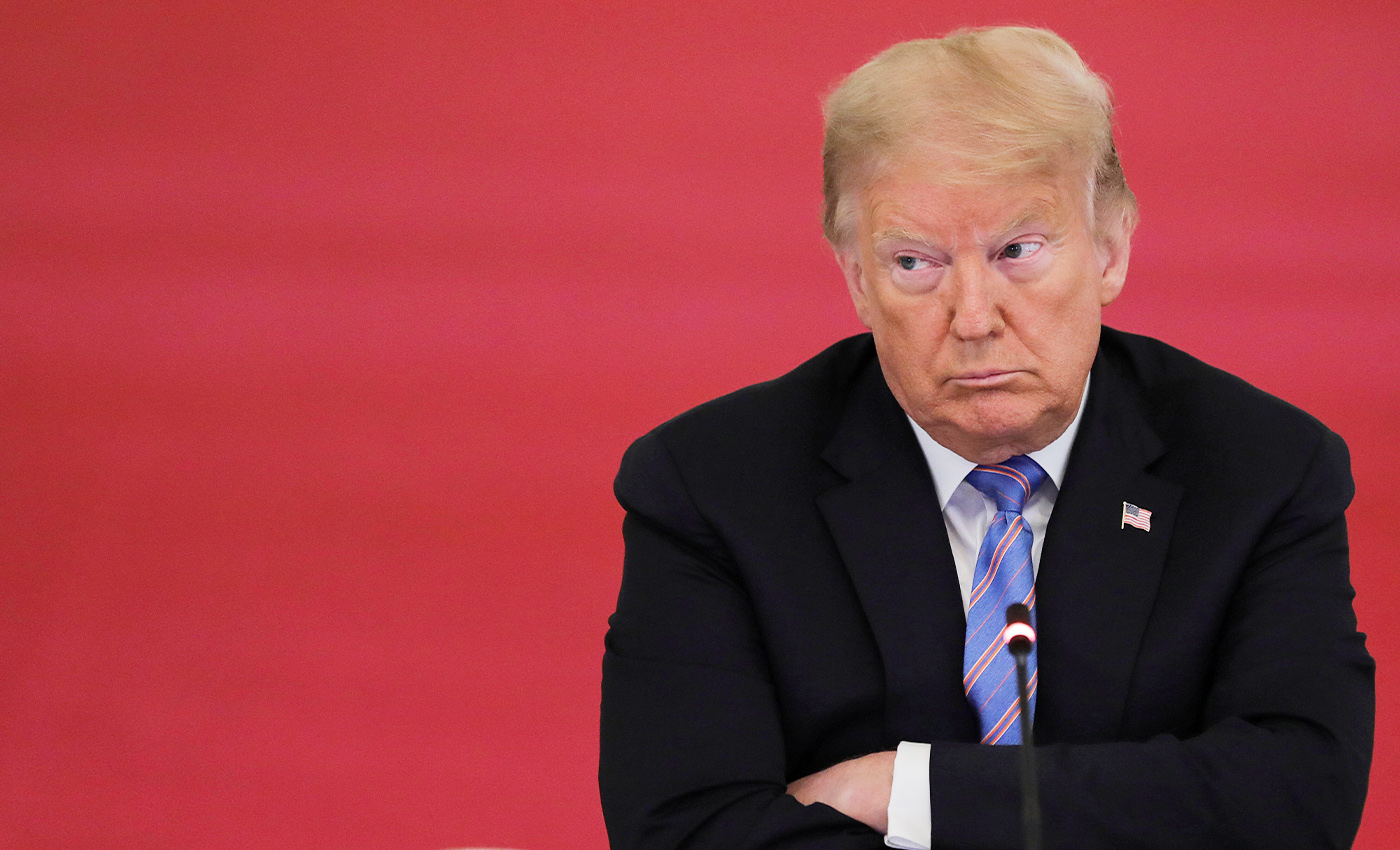 Although Trump did not start any new wars, he continued wars in Syria and Afghanistan, almost started a war with Iran, and issued threats to N. Korea.
In April 2017, a few months after Donald Trump was elected President, the United States dropped the 'mother of all bombs' — the most powerful conventional bomb in the American arsenal — on an Islamic State cave complex in Afghanistan. The GBU-43/B Massive Ordnance Air Blast Bomb (MOAB), known as 'the mother of all bombs', is the largest non-nuclear bomb ever used by the US in a conflict. The BBC reported that the Pentagon said it was dropped from a US aircraft in Nangarhar province and that the news came hours after the Pentagon admitted an airstrike in Syria mistakenly killed 18 rebels.
In January 2020, on the order of Donald Trump, the US killed Major General Qasem Soleimani, Iran's top military commander, and the face of the Islamic Republic's interventions across the Middle East. Many politicians and international experts dubbed this as 'reckless,' 'a dangerous escalation.' Responding to the killing, Iranian Supreme Leader Ayatollah Ali Khamenei, wrote on Twitter, 'Martyr Soleimani is an international figure of resistance & all such people will seek revenge.' Phillip Smyth, a Shiite Islamist militarism expert and senior fellow at the Washington Institute, labeled the strike in Iran as US's 'most major decapitation strike the US has ever engaged in.' Many feared that this was the start of a war with Iran, which did not come to pass. Still, Iran retaliated by firing missiles at a US base in Iraq, leaving at least 109 American troops with traumatic brain injuries. In response, Trump deployed almost at least 3,000 soldiers in the Middle East in January 2020.
Despite pledging that he would stay out of foreign wars, Trump escalated wars in Syria, Afghanistan, and Iran. In 2017, Trump announced that he would send more forces into Afghanistan. Trump also deployed a sizeable number of American combat forces in Syria. Trump gave former Defense Secretary Jim Mattis, a free hand to deploy US ground troops and step up the air war against ISIS in 2017. Trump dispatched hundreds of new US troops to Iraq and also put them closer to the front lines and gave them more freedom to bombard targets from the air. Trump has also tweeted about launching a preemptive strike against Pyongyang if it continued to threaten the US and its allies.
According to United States Central Command, as of January 2020, the US had at least 60,000 troops stationed around the Middle East. The US has nearly 800 military bases worldwide, and there are reportedly other US bases in the region, but the locations aren't disclosed for security purposes.
According to the United States Air Forces Central Command, Trump has dropped more bombs and missiles than George W. Bush or Barack Obama did in their first terms. There are still roughly as many US bases and troops overseas as when he was elected. Trump has vetoed bills passed by Congress to disengage US forces from the Saudi war in Yemen and to halt US-made warplanes and bombs' sales.
Based on evidence and foreign policies, we conclude that the claim that Trump did not start any new wars is misleading. Over the course of his first term, he has come closer to starting new wars than ending the wars he inherited.
Reference links
Twitter
CNBC
Vox