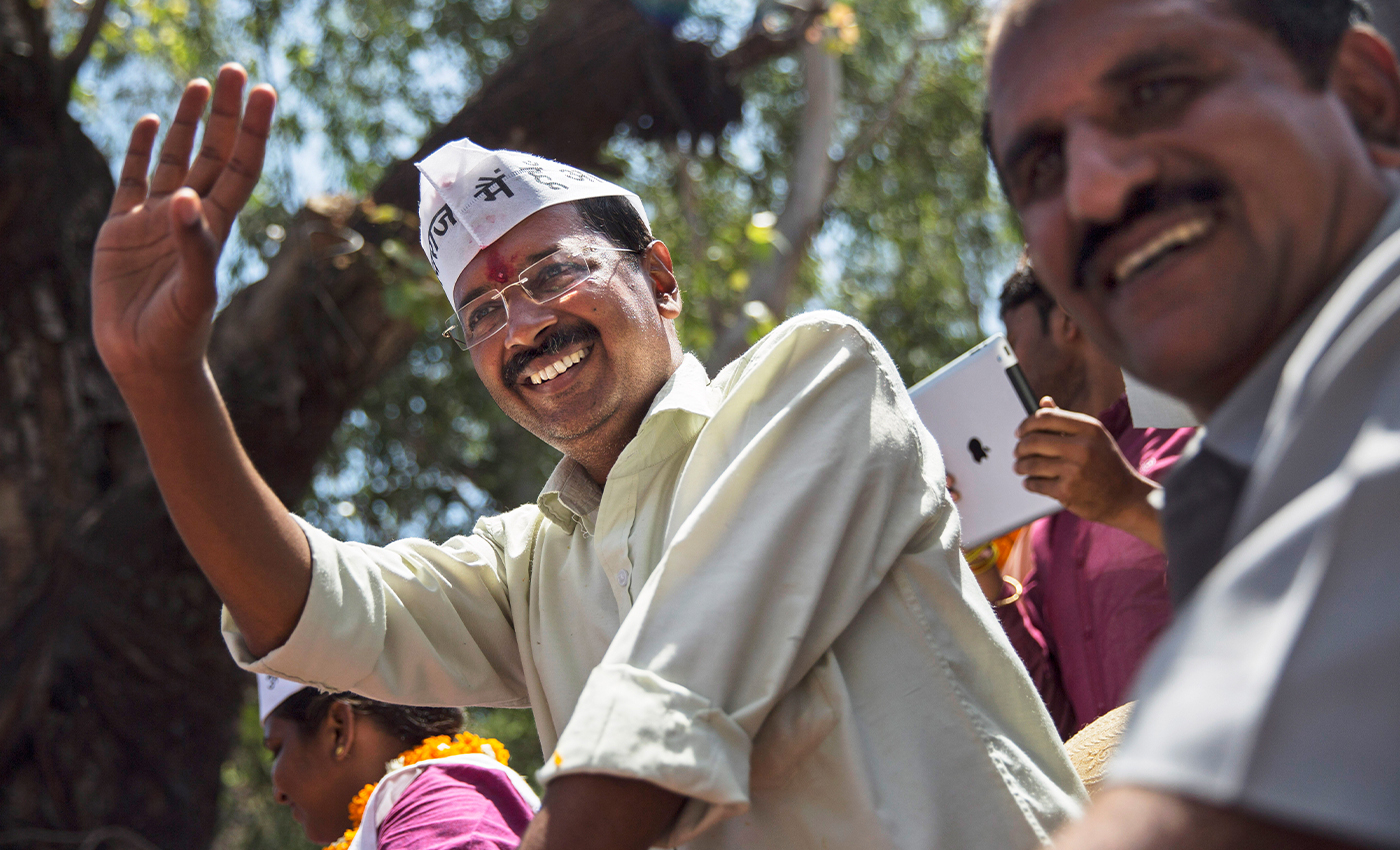 There is no proper evidence to prove that Delhi chief minister Arvind Kejriwal has support from Khalistani leaders.
In 2017, Aam Aadmi Party (AAP) National Convenor Arvind Kejriwal landed in a controversy after staying in an alleged Khalistan Liberation Front (KLF) activist Gurwinder Singh's house in Moga, Punjab, ahead of the February 4 state assembly elections. Kejriwal was accused of "hobnobbing" with anti-Punjab and pro-Khalistan radical forces by rival Congress and Akali Dal. The opposition also accused the AAP of receiving funds from Khalistani organizations for the Punjab elections. However, there was no substantial evidence to back the allegations.
In 2017, a photograph of Gurdial Singh, the chief operative of banned Sikh body International Sikh Youth Federation (ISYF), alongside some AAP members, surfaced on social media. The picture followed allegations that Gurdial worked for the AAP's Gadshankar assembly constituency candidate Jaikishan Singh Rodi and campaigned on his behalf. Following this, former Punjab Congress chief Captain Amarinder Singh claimed that Khalistanis were funding Kejriwal's party in Punjab. However, the allegations were denied by Rodi, who said Gurdial is neither a party activist nor holds any party post. Due to insufficient evidence, the matter eventually died.
In 2018, Kejriwal chose to walk away from being questioned by a Republic TV reporter on "receiving funds from the Pakistani forces."
During the farmers' protest against the farm laws, Amit Malviya, the head of Bharatiya Janta Party's IT cell, claimed that the protesting farmers had links to Khalistanis and Maoists. According to a report in The Wire, Malviya also accused Kejriwal of trying to "burn" the national capital by supporting the protesting farmers.
Therefore, considering there isn't adequate evidence proving that Khalistan organizations support Arvind Kejriwal; thus, we mark the claim as unverifiable.
Reference links
India Today
NDTV
Logically
The Wire